Steve Scalise: Green New Deal "would cripple our economy"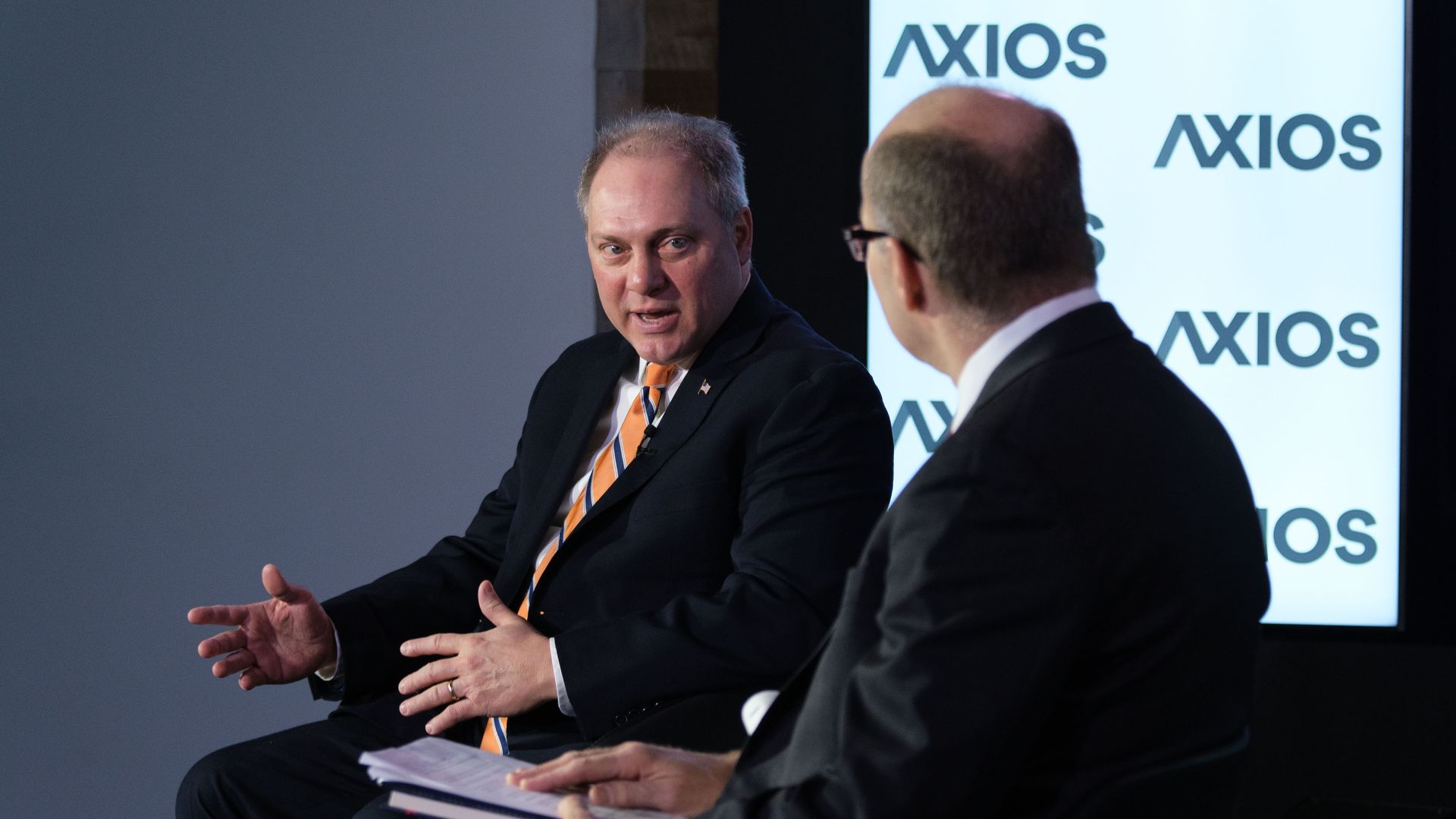 House Minority Whip Steve Scalise (R-La.) told Axios' Mike Allen at an Axios News Shapers Event on Thursday that he thinks the Democratic Green New Deal proposal "would cripple our economy."
Why it matters: The sweeping policy proposal would target net-zero U.S. greenhouse gas emissions and make massive investments in climate-friendly infrastructure, although there is no specific projected cost on how much the proposal would cost. Senate Majority Leader Mitch McConnell said he is going to get the Senate to vote on the resolution that was unveiled last week.
Go deeper