Next-gen pacemakers could use heartbeats as a power source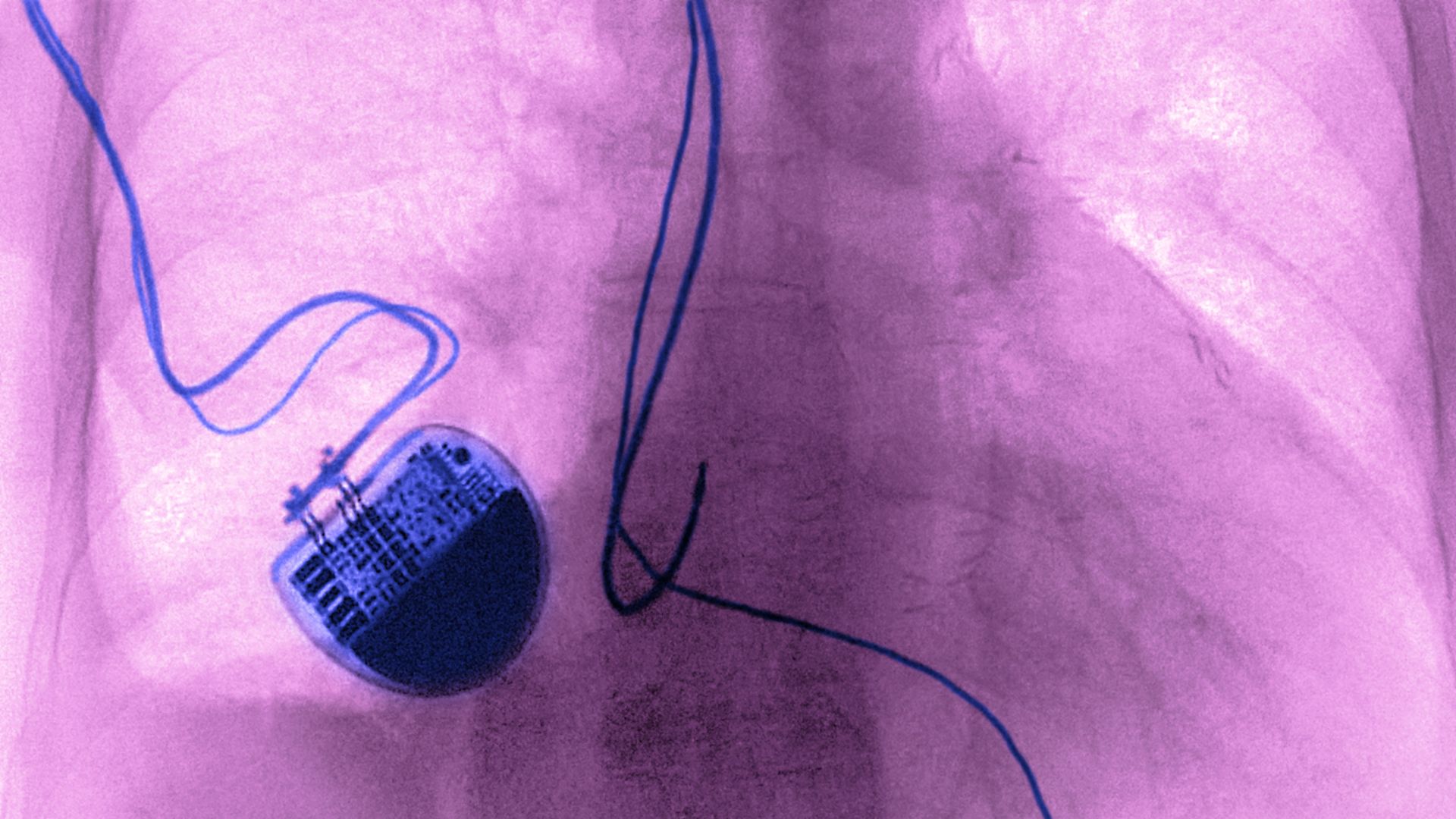 Engineers at Dartmouth University have developed a new method to charge implanted cardiac devices with energy derived from the motion of heartbeats.
Why it matters: A major challenge in medical implant design is reducing device size without sacrificing the battery power and energy needed to sustain biological functions. Because the Dartmouth method enables charging upon use, it may allow for a smaller-sized battery and more comfortable designs that don't carry the risk of surgical complications from replacement.
Background: Heart disease remains the leading cause of death in the U.S. It is estimated that over 800,000 Americans have implanted cardiac devices, with more than 10,000 patients undergoing surgical implantation every month. Cardiac devices deliver low-energy pacing and electrical currents to correct heart rhythms and potentially fatal arrhythmias.
Most are made of titanium and include a pulsed generator with a sealed lithium battery and wires incorporated with electrodes attached to the heart.
Currently, the batteries in these devices are not rechargeable and typically require surgical replacement after 5–12 years. The surgery, although considered minor, always carries risk of infection and death.
What's new: Engineers were able to convert the kinetic energy of the heartbeat into electricity by adding a thin, energy-converting film to existing devices. The Dartmouth innovation follows other improvements made in recent years.
What to watch: Engineers are currently testing the Dartmouth technology and expect potential market introduction in 5 years.
Maggie Teliska is a technical specialist at Caldwell Intellectual Property Law, an intellectual property law firm, and CTO of Regent Power. She is also a member of GLG, a platform connecting businesses with industry experts.
Go deeper