EV infrastructure player is positioning itself for driverless cars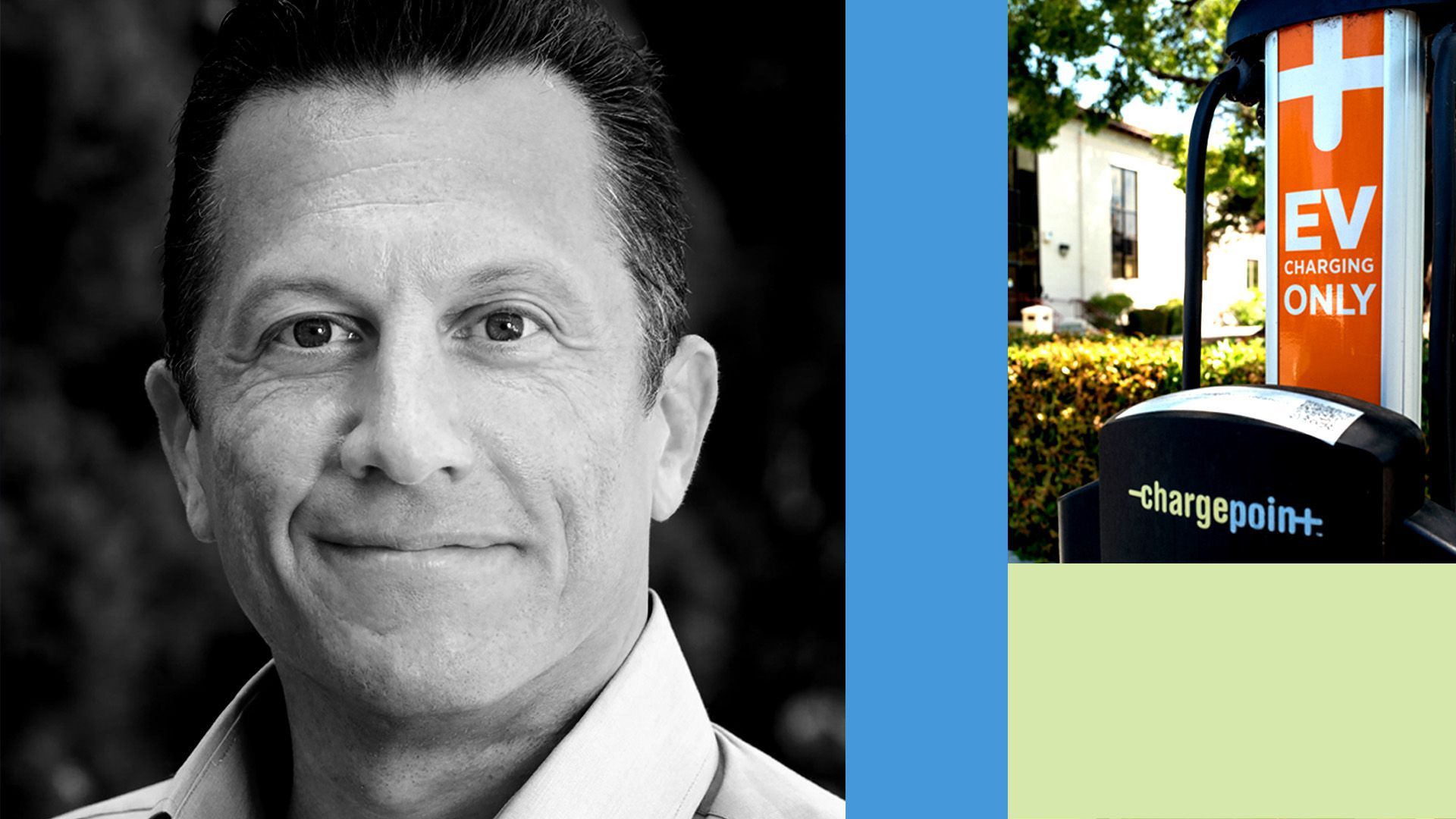 Electric vehicle infrastructure giant ChargePoint is using some of its recent $240 million fundraising haul to position itself for interlocking changes that await: the electrification of different types of vehicle fleets and the rise of autonomous tech.
What's new: CEO Pasquale Romano says in an interview with Axios that despite it being early stages of autonomous vehicle technology, AVs should be included in the infrastructure industry's long-term planning.
"Everything we know about transportation is going to get disrupted ... including charging. ... What we have to do is make sure that we are early in supporting that."
How it works: If AVs, EVs, and the electrification of fleets — think ride-hailing services, commercial delivery vehicles and government vehicles — were a Venn diagram, there would be lots of overlap.
Most AVs will be ultimately be electric.
AVs and electric fleet vehicles are likely to charge at different places than personal vehicles.
Charging will probably be concentrated in depots that can handle a range of vehicle types, Romano notes.
Between the lines: That's a seismic shift over the long-term.
"It changes your architecture for your products. It changes the scope of what your software has to talk to on the fleet side, it changes the scope of what your hardware has to deal with on the fast-charge side."
— Romano
Why you'll hear about this again: Romano, whose California-based company says it has the world's largest commercial charging network, agrees with projections that as AVs rise, so will total vehicle miles traveled (VMT).
"As long as we are attached economically to VMT in some way, we should be fine. This is a huge market," Romano says.
Romano says that preparing for the use of EVs and AVs, especially in vehicle fleets, means "you have got to be thinking literally with a 20-year lens" — and even much longer.
Here are a few more takeaways from my interview with Romano, whose decade-old company is expanding in the U.S. and Europe...
1. The red state opportunity: He expects that southern states where automakers are expanding EV production — he mentioned Georgia, Alabama and Tennessee — will be a charging growth area.
"The primary reason is there is actually really good economic alignment. It is hard to be making something in your state and not promoting the use of it in your state," Romano said.
2. The European market: "My assumption is that there will be continued consolidation. It is not going to 1 player. It is too large a market, right? But it can't be 20," he said, noting companies need scale to compete.
3. The future of retail: In addition to electrified bus fleets, which is a focus for the company, Romano sees the growth of online retail presenting a big opportunity.
Electrification of delivery vehicle fleets already makes sense from a cost perspective, but there are currently few options, he notes.
But more vehicle makers like Daimler (one of ChargePoint's investors) are developing more products. "When the vehicles are here for all the different sizes of trucks, then I think that is going to electrify quickly," Romano says.
"Those fleets are operating globally, so the charging infrastructure vendors ... are going to have to operate globally [too], because you don't want to ... have a regional patchwork," which would make it too complicated, he says.
Go deeper:
Go deeper