Despite Khashoggi, Saudi Arabia unlikely to lose U.S. investments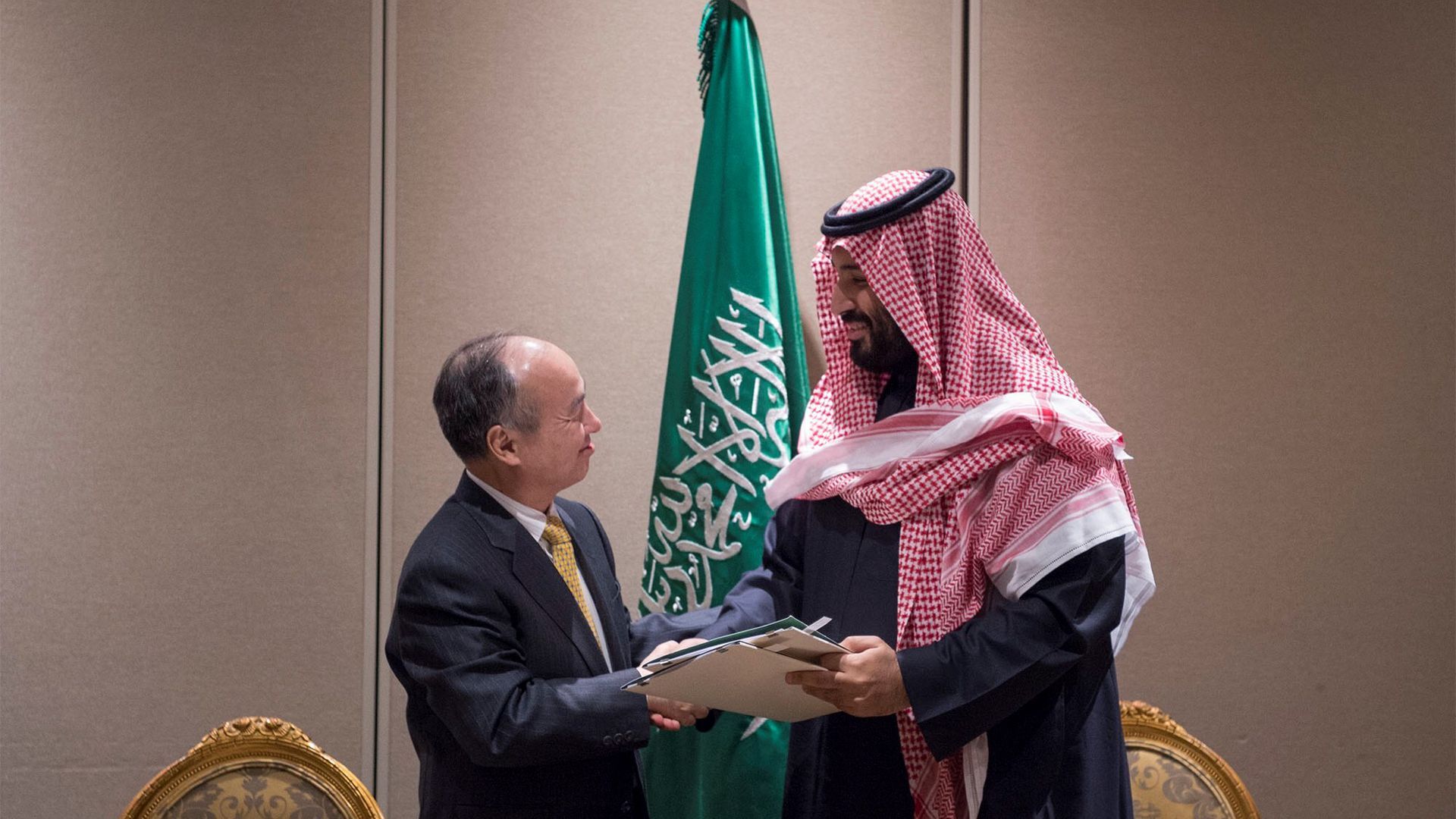 Let's call it: Neither SoftBank nor Saudi Arabia will face any significant U.S. investment losses over the murder of journalist Jamal Khashoggi.
Driving the news: Axios has learned from multiple sources that San Francisco-based freight logistics startup Flexport is in talks to raise around $500 million in a SoftBank-led deal. One source puts the pre-money price talk at around $3 billion (another dissents), which could mean the final investment is smaller if either side becomes concerned about CFIUS approvals (which I'd think they would). [Update: A source closer to the situation puts the pre-money closer to $2 billion]
Last week, Silicon Valley-based robotic delivery vehicle-maker Nuro raised $940 million from SoftBank Vision Fund.
The Saudi sovereign wealth fund is now so confident that it's planning to open investment offices in U.S. cities like New York and San Francisco.
Between the lines: Just to make it crystal clear, Colony Capital CEO Tom Barrack yesterday joked about the murder from a conference stage in Dubai, arguing that U.S. concerns were a "misunderstanding" about the rule of law in Saudi Arabia. Unclear if Barrack realizes that Khashoggi was killed in Turkey.
Flashback ... The companies who have backed away from Saudi business over Khashoggi
Go deeper