North Macedonia moves toward NATO: "We caught the last train"
Signs referring to the government of Macedonia came down Monday in Skopje as the country transitions to its new name: North Macedonia.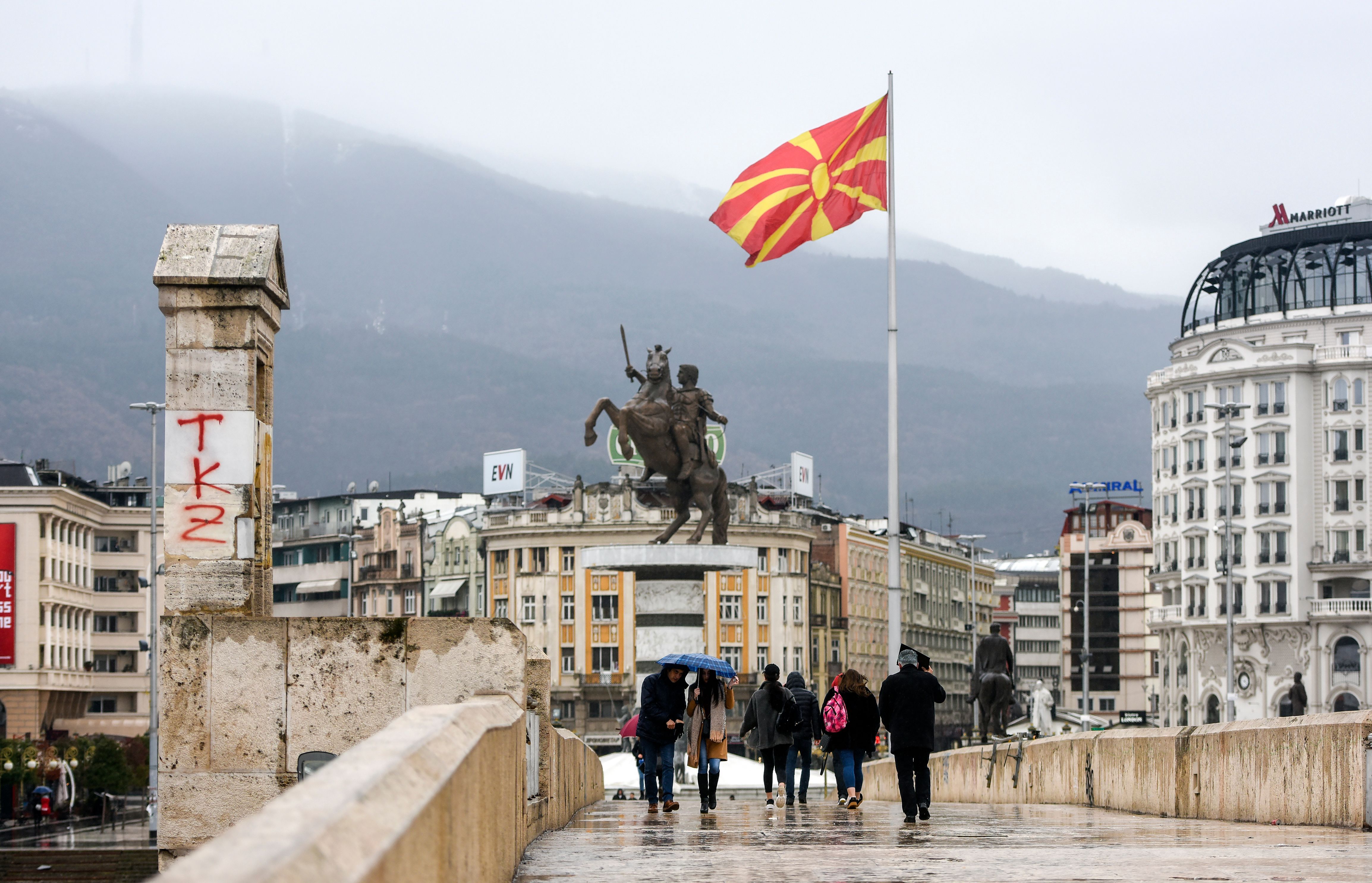 Driving the news: Following bruising political battles on both sides of the border, the Greek parliament upheld its end of the bargain on Friday by backing North Macedonia's NATO accession. As the Greek parliament was debating, Bujar Osmani, North Macedonia's deputy prime minister in charge of European integration, was in Washington at the German Marshall Fund.
"I think that we got the last train," Osmani told reporters, referring to the deal. "The region and the world geopolitically is becoming very dynamic. And I think it was the last momentum for us to define the geopolitics in the region — that the region belongs to NATO, belongs to the Euro-Atlantic family of values."
Background: Macedonia is also a province in Greece, and a proud piece of the country's history. Osmani said the dispute hardened over Macedonia's 27-year history, but negotiators came to realize a deal was possible because the Greeks were more concerned with the name of the country, while Macedonians were more worried about the Macedonian language and identity.
Osmani said North Macedonia's NATO accession should be expedited given the long delay (Greece had previously vetoed Macedonia's membership) and the fact that "every single day … gives a day more for those adversaries who'd like to compromise the process" — namely Russia.
What's next: North Macedonia also hopes to join the EU. It could face opposition on that front from a future Greek government, or leaders across Europe who reject the idea of further EU expansion. Osmani, meanwhile, said the lesson here should be that "the European idea is still alive. It is powerful. It can transform regions and societies."
Go deeper