What's next for Venezuela's oil sector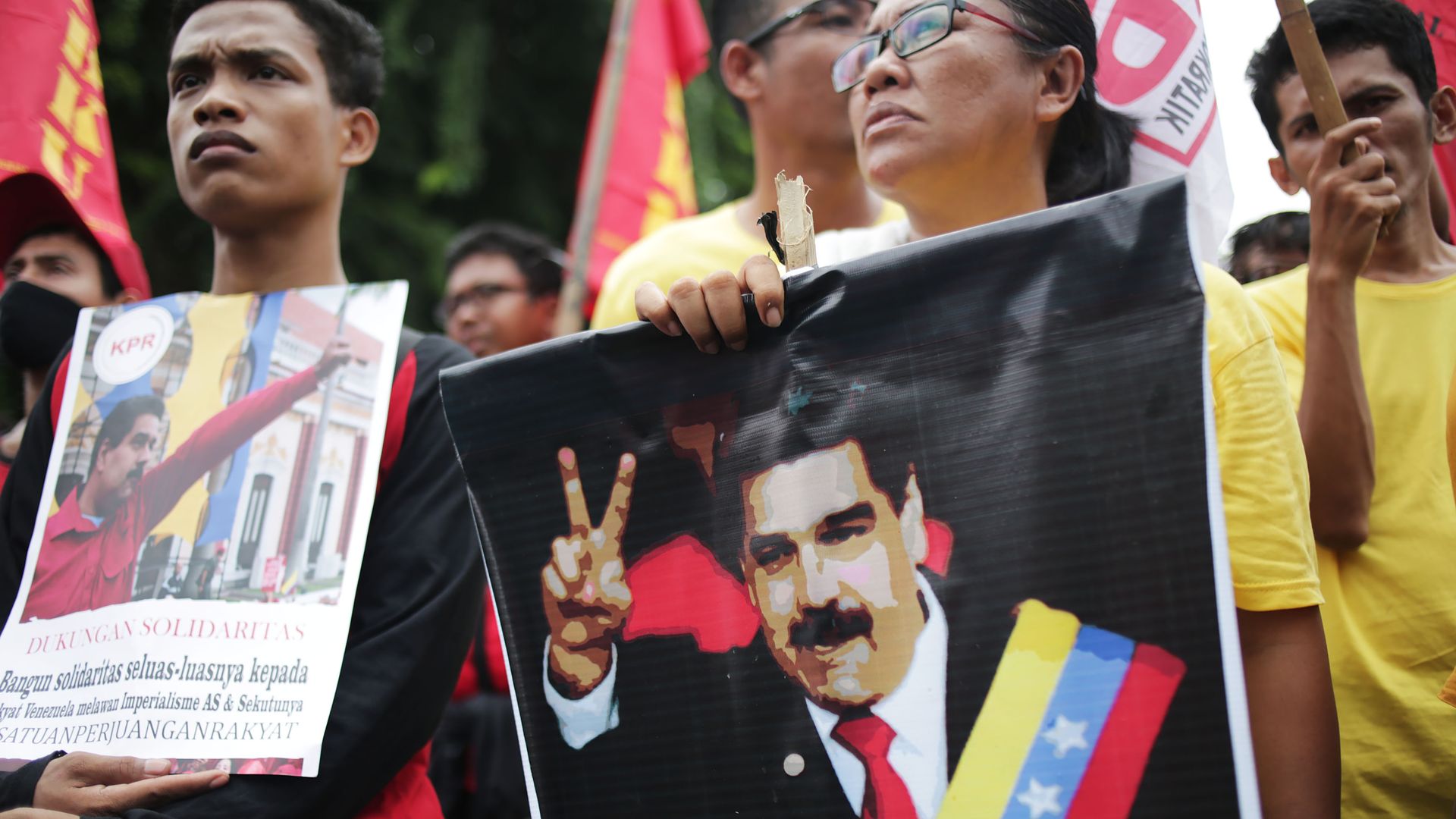 Things could get a lot worse before they get better for Venezuela's oil sector, according to a new analysis from the consultancy Rystad Energy. But needless to say, the political outcome there matters a lot.
What they found: In their "base" case, production falls from 1.34 million barrels per day at the end of 2018 to 1 million this year, then drops further to 890,000 barrels per day next year.
But, but, but: If the standoff there continues and the Maduro regime can't counter the effect of U.S. sanctions and get more money, output could slide by 20% more this year and keep falling next year.
In their "high case," where there's regime change that ends sanctions and brings new financing to the country's battered oil sector, the decline is less pronounced, with production falling to 1.11 million barrels per day this year and slightly further in 2020.
What's next: Even if Maduro is ousted, production will come back only gradually as sanctions are lifted and new financing comes in, Rystad projects.
They see output from the country's massive reserves climbing to around 1.54 million barrels per day in 2025, still well below the 2.44 million barrels per day at the start of this decade.
The big picture: So far, oil markets haven't been especially rattled by the crisis there, in part because production has been declining for years.
But, but, but: This new commentary from the Center for Strategic and International Studies warns that there could be bumpy times ahead, both for Gulf Coast refiners that rely on Venezuelan heavy crude and the market more broadly.
"Gulf Coast refiners are likely to be increasingly short of the heavier grade crudes and scrambling for alternative supplies, especially later this spring as maintenance season ends," author Frank Verrastro writes.
He says the Trump administration seems to be counting on a swift resolution to the standoff, and "the protracted loss of substantial heavy oil volumes could also complicate the next round of sanctions and waivers on Iranian oil."
The bottom line: "Add to that Venezuela's assumption of OPEC's presidency, planned changes in maritime fuel standards and resurgent calls for climate action, and 2019 has all the earmarks of another year of high volatility," Verrastro adds.
Go deeper