Green New Deal could support needed upgrades to energy infrastructure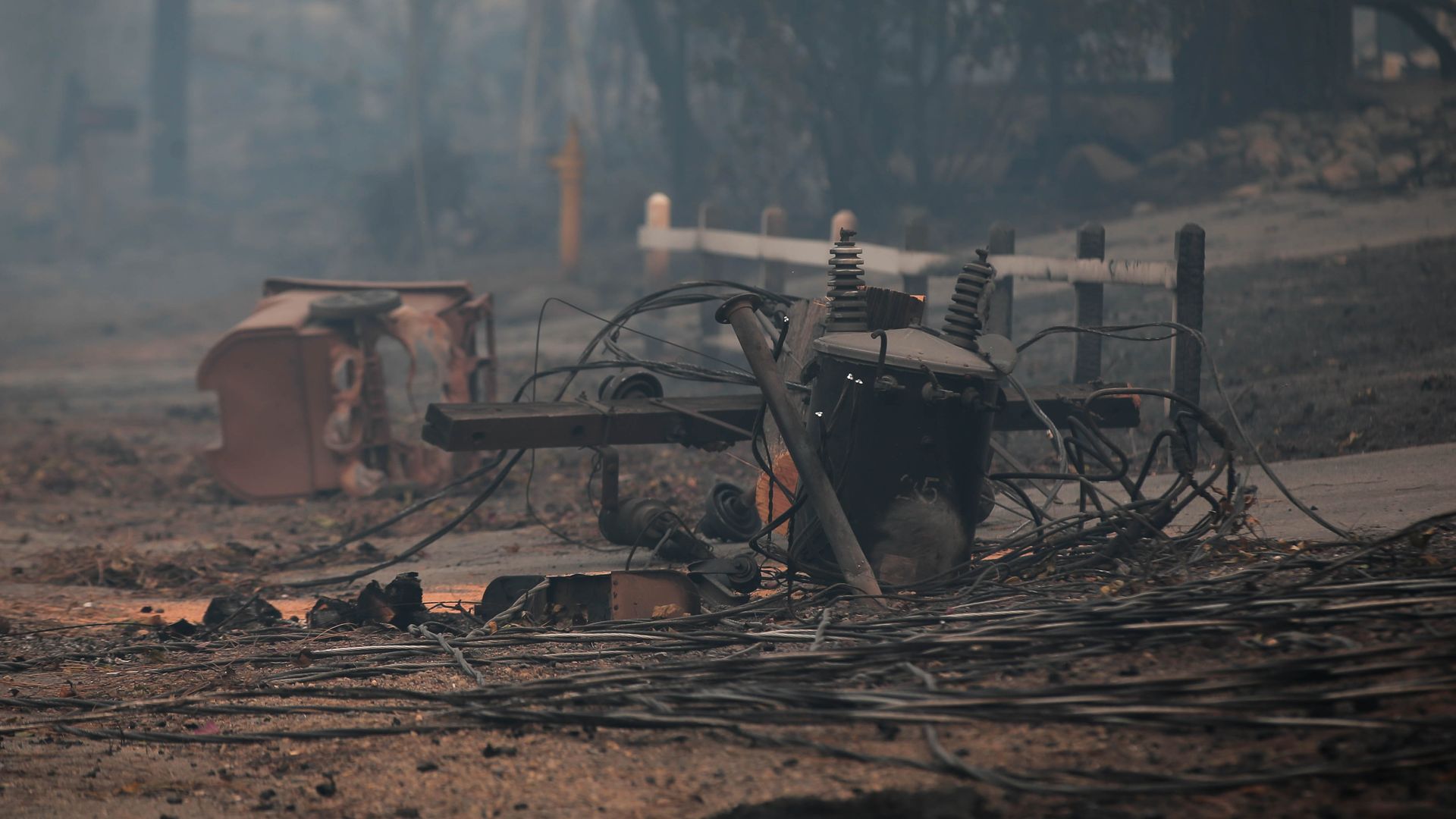 The sweeping ambition of the Green New Deal (GND) has raised questions about how it will be paid for. But it's important to consider how its potential outlays might intersect with investments that will need to be made anyway to replace aging U.S. energy infrastructure.
The big picture: The U.S. already needs to increase its infrastructure investment by more than $3.8 trillion by 2040 in clean water, energy and electricity, transportation networks and telecommunications. The GND could offer a way for policymakers to direct the infrastructure repair and upgrading that already needs to be done in service of fighting climate change.
Background: In the wake of natural disasters, there have been many missed opportunities where federal dollars have gone to restoring, rather than rethinking, poorly designed infrastructure. PG&E's history of constantly replacing hundreds of residential electricity transformers that fail during heat waves instead of installing new technology is a case in point. This started to change with the October 2018 Disaster Recovery Reform Act, which allocates 6% of disaster funds to improve resilience, not just to replace destroyed facilities.
Moving forward, the GND could serve as a roadmap for ensuring federal dollars get spent wisely and fairly. Spending on resiliency and decarbonization could overlap via new technologies, as New York, Hawaii and other states are investigating.
Restoring wetlands, mangroves and green space is also a cost-effective way to reduce climate-related damage.
GND legislation could also facilitate private-sector tie-ins for federal green infrastructure investment with green bonds and investment vehicles.
What to watch: As politicians stake out their response to the GND, look for some legislators to tie in GND themes to programs that must be funded anyway or address multiple goals at once, like employment, energy innovation and decarbonization, especially in rust-belt regions. This proved a successful formula for governors the 2018 midterms, and will likely reappear in the 2020 election cycle.
Amy Myers Jaffe is the David M. Rubenstein Senior Fellow for Energy and the Environment and director of the program on energy security and climate change at the Council on Foreign Relations.
Go deeper