What dating apps are doing to fight bias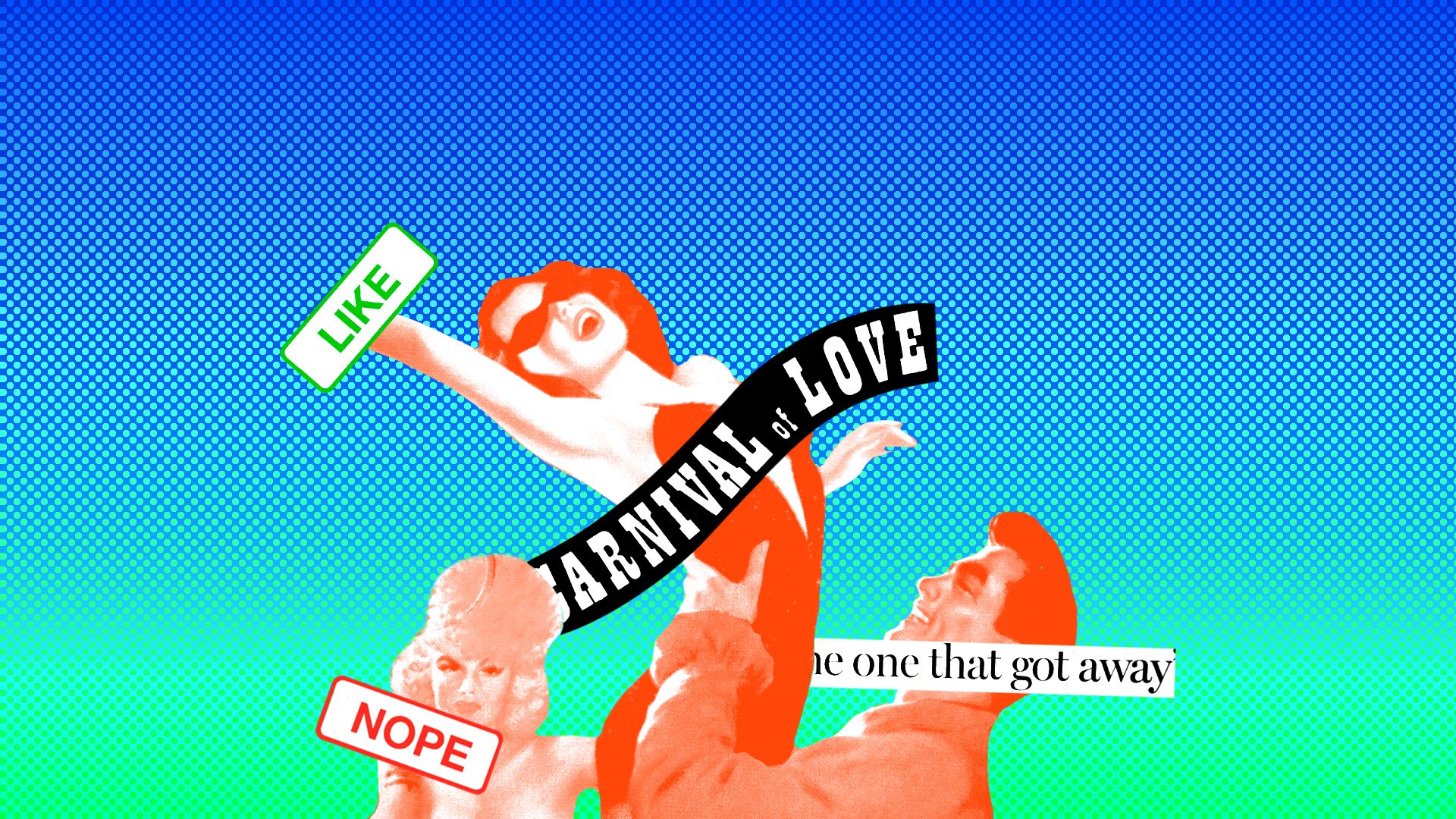 Dating platforms are rolling out design features to mitigate the impact of offline prejudices migrating onto dating apps.
Why it matters: Though online dating can connect us to types of people we wouldn't ordinarily meet, bias and discrimination among users can turn people away from dating altogether.
Details: Online dating often sheds light on how wider social biases are intertwined with our intimate lives.
Where it stands: Platforms are introducing new features and policies to address the problem of discrimination.
Grindr launched its "Kindr" campaign featuring new community guidelines, stricter enforcement of non-discrimination policies, and a video series that documents discrimination and stigma. But some users are skeptical.
In its #AllTypesAllSwipes update, Tinder provided more expansive and inclusive gender options.
OkCupid now allows users to share their preferred gender pronouns.

DaddyHunt

teaches users about the stigma of HIV, and offers a "Live Stigma-Free" profile badge that shows a user is "open to dating someone of any [HIV] status."
Between the lines: These changes make apps more accessible and inclusive without limiting people's choices around love and sex.
The bottom line: In an era of entrenched social inequality and polarization, design changes could help to reduce bias, stigma and discrimination for the millions of people who rely on dating apps. Platforms cannot remain neutral — they should embrace this task and design to bring people together with dignity in pursuit of love.
Jevan Hutson researches technology policy and social computing. A law student at the University of Washington, he holds a master's in information science from Cornell and has worked at the ACLU, Nintendo and Boeing.
Go deeper: Read Hutson's paper on app design and bias and more research on social integration and online dating.
Go deeper