New Congress, same net neutrality debate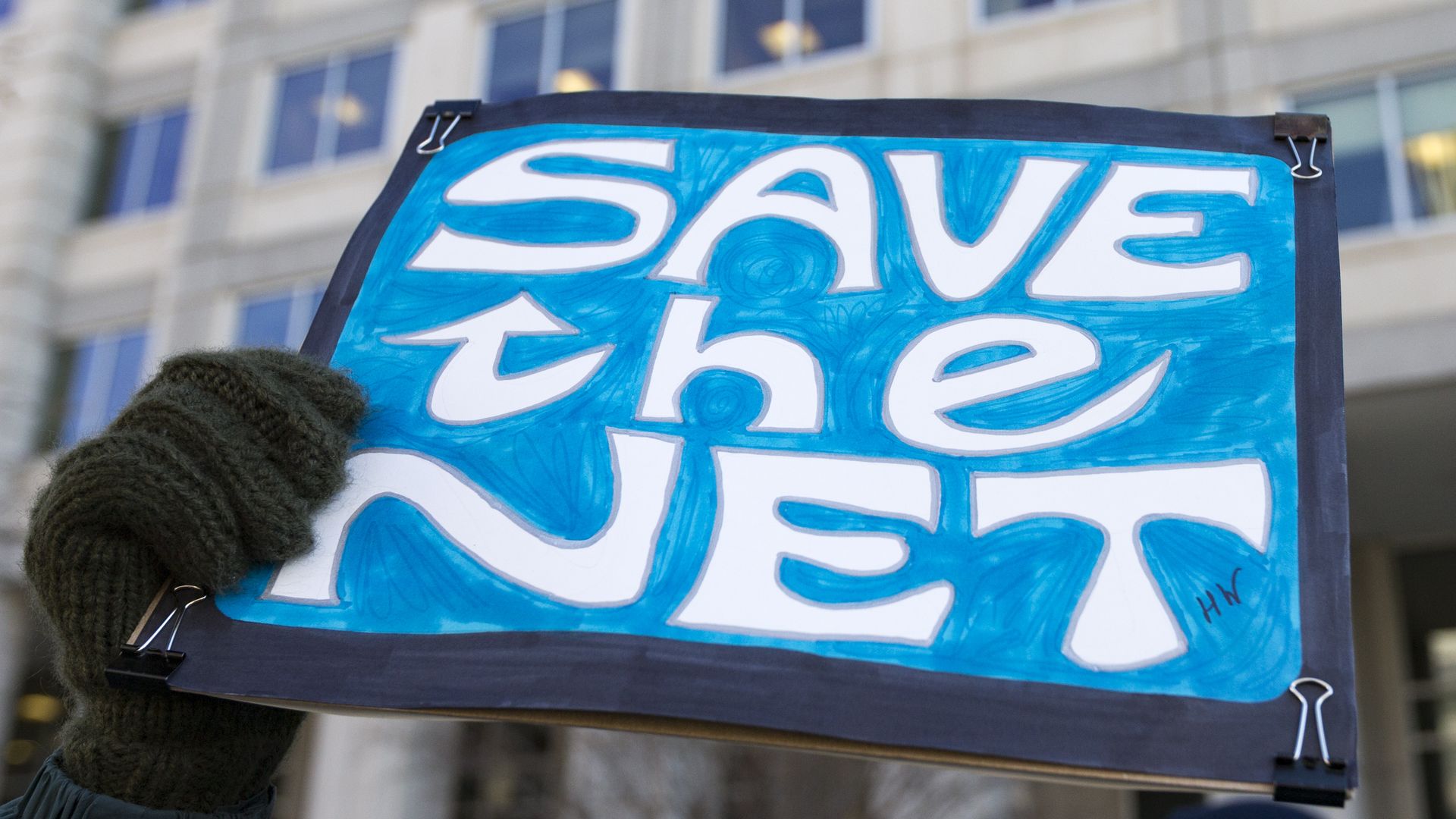 Members of Congress who say they want to reach a compromise on net neutrality seemed no closer than ever to actually striking a deal, as they rehashed old arguments at a Thursday hearing on the issue.
Why it matters: More internet service providers are also big content producers now, exemplified in AT&T's purchase of Time Warner. That's the kind of power net neutrality rules are aimed at reining in.
What they're saying:
Republicans say they want reach a deal to codify net neutrality rules into law, but that they refuse to do so if it returns to the utility-style "common carrier" regime the FCC repealed last year. They've introduced three bills — some inspired by what they say were Democratic proposals — to push their Democratic colleagues to the table.
"Our point is, do you want this as a political issue or are you serious about legislating?" said Rep. Greg Walden (Ore.), the top Republican on the Energy and Commerce Committee, which hosted the hearing.
Democrats say they want tough rules and defend the utility-style regulations.
"The interesting thing is that saying, 'I am for an open internet, I'm just not for the common carrier rules,' is kind of like saying, 'I'm for justice, just not for the courts overseeing it,'" said former FCC chairman Tom Wheeler, who produced the utility-style rules.
Our thought bubble: Privacy has partly supplanted net neutrality as the major tech issue on Capitol Hill. That didn't stop people from packing the hearing room on Thursday.
The bottom line: People on all sides of the net neutrality question have said for years that they want a compromise but the devil is in the details. So far, there's still a lot of daylight between them.
Go deeper