Kellyanne Conway alleges she was assaulted in 2018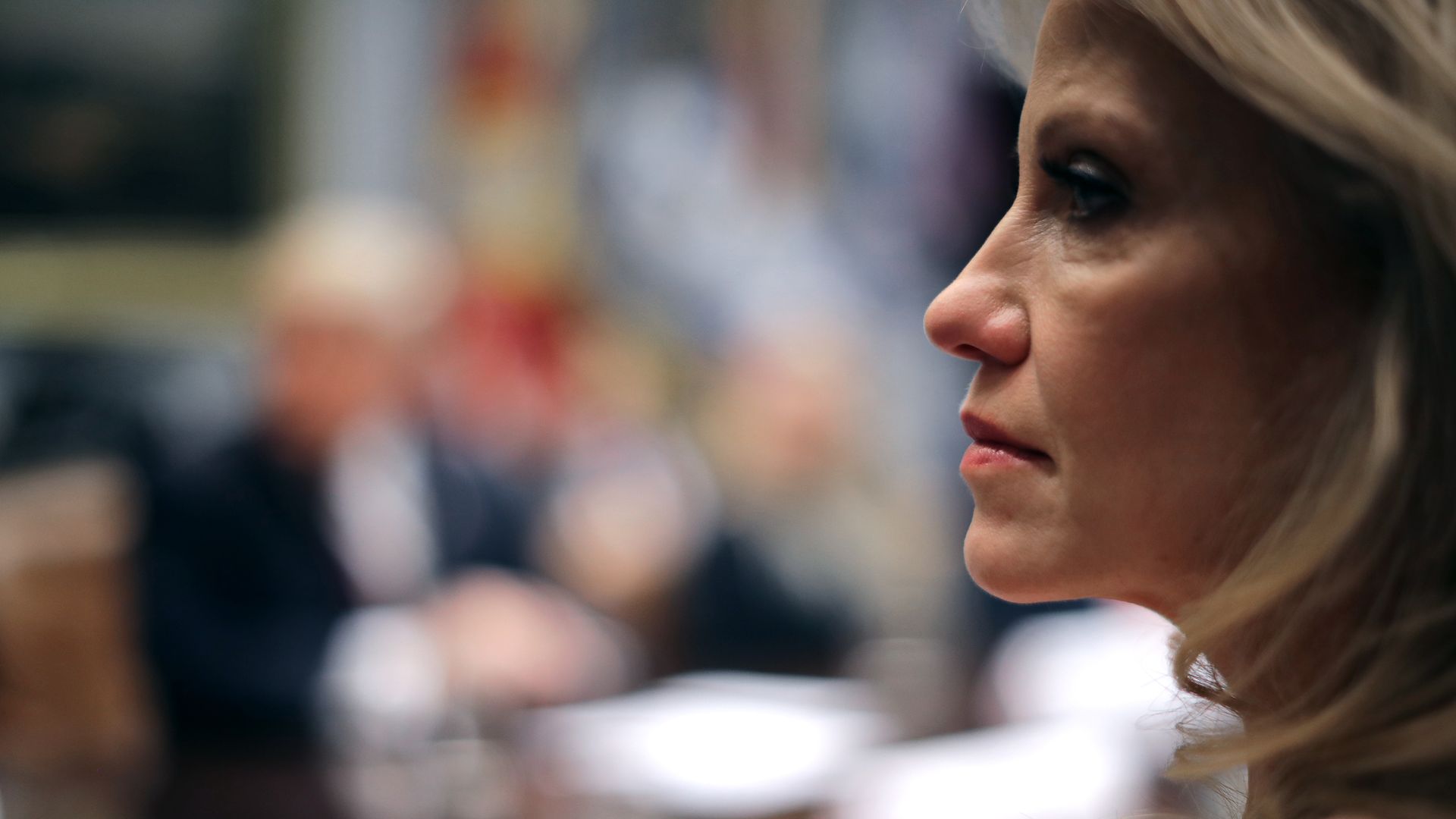 Kellyanne Conway told CNN in an interview that aired Friday that she was allegedly grabbed, shaken and screamed at late last year in a Mexican restaurant in Bethesda, Md.
Why it matters: Conway's allegations would add her to a laundry list of names associated with the Trump administration that have been targets of harassment.
Details: For the first time, Conway publicly detailed the event which took place in October 2018.
Conway characterized 63-year-old Maryland woman Mary Elizabeth Inabinett as "unhinged" and "out of control," and said she called 911.
Inabinett left the scene before the police arrived on site, and was charged in November with second-degree assault and disorderly conduct. A trial is set for March in Maryland state court.
Conway's daughter captured part of the episode on video, which police later used to find Inabinett. It remains unclear whether the video depicts any physical contact between Conway and Inabinett, though Maryland state law is not contingent on that for an assault charge.
The other side: Inabinett's lawyer, William Alden McDaniel, says his client will not plead guilty, disputing Conway's story.
"Ms. Inabinett saw Kellyanne Conway, a public figure, in a public place, and exercised her First Amendment right to express her personal opinions," McDaniel told CNN. "She did not assault Ms. Conway."
Go deeper: The story behind Sarah Sanders' boot from a VA restaurant
Go deeper