In shadow of Green New Deal, bipartisan bill takes direct aim at emissions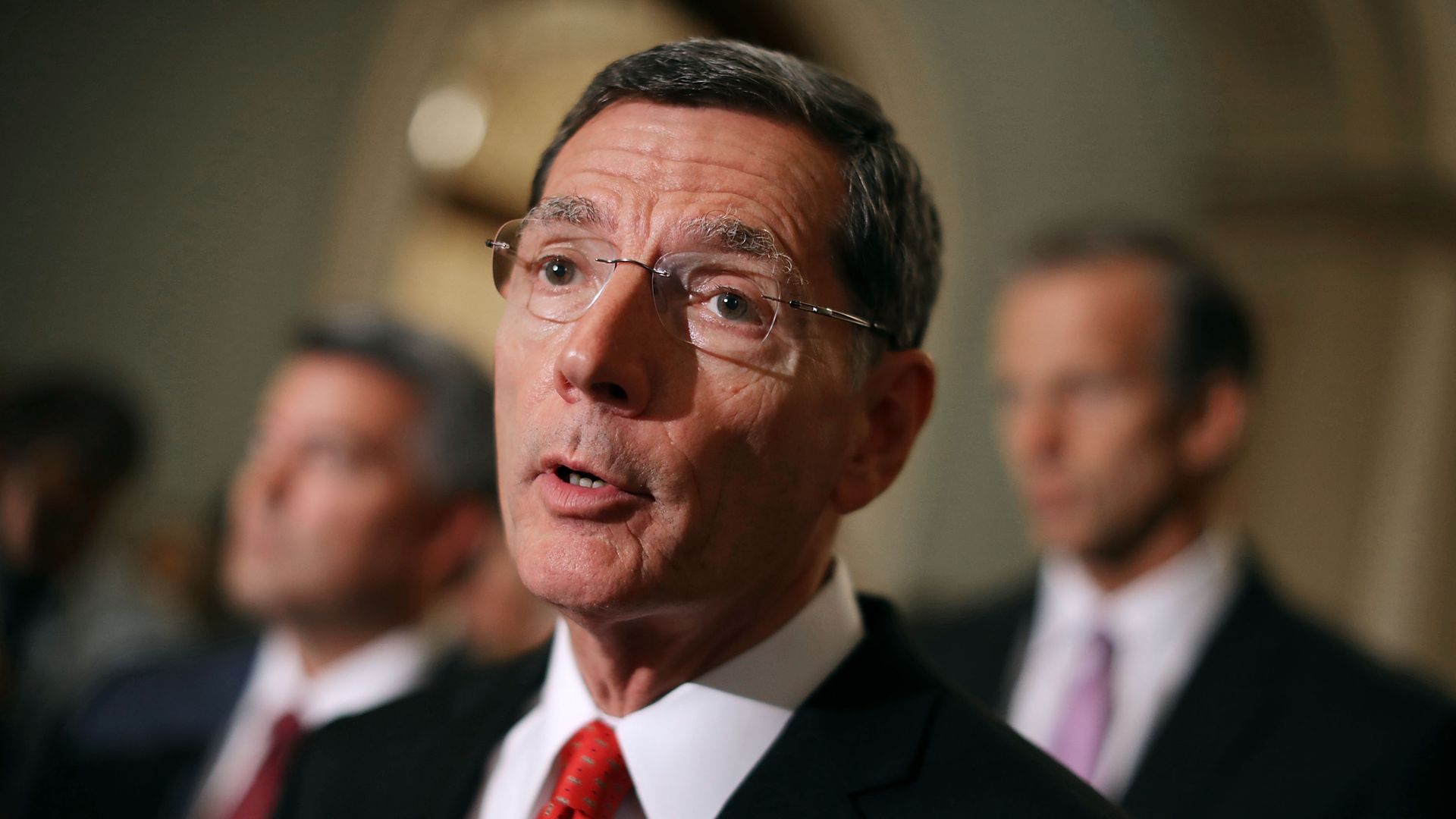 A small bipartisan group of lawmakers introduced legislation Thursday that would support the buildout of technology capturing carbon dioxide emissions.
Why it matters: Although it's not nearly as high-profile or sweeping as the Green New Deal resolution, also unveiled Thursday, the bill takes a more direct, concrete aim at the root of climate change: emissions themselves.
Details: Senate Environment and Public Works Committee chairman John Barrasso (R.-Wyo.) and the panel's top Democrat, Sen. Tom Carper (D-Del.), led the group introducing the bill, which supports the technology by ensuring coordination among federal agencies to develop pipelines to move the captured CO2 emissions, among other things.
Barrasso likes the bill because it helps ensure use of U.S. fossil fuels in a world addressing climate change, while Carper said the technology is essential to cutting emissions.
The bottom line: They're both right. The world remains heavily dependent on fossil fuels, so making them cleaner is key to addressing climate change. That's why this technology is both essential and a rare bipartisan policy.
Flashback: The bill passed the same committee last year, but didn't make it through the Senate before session ended.
Between the lines: The Green New Deal is agnostic on whether it supports carbon capture technology, despite scientists saying it's essential. An earlier version backed by Rep. Alexandria Ocasio-Cortez (D-N.Y.) appeared to endorse it, but that language is now gone. It's an indication of the internal disagreements between factions of the left over this tech, given that it supports fossil fuels.
Go deeper:
Go deeper