Wall Street trend: Cutting back details from earnings reports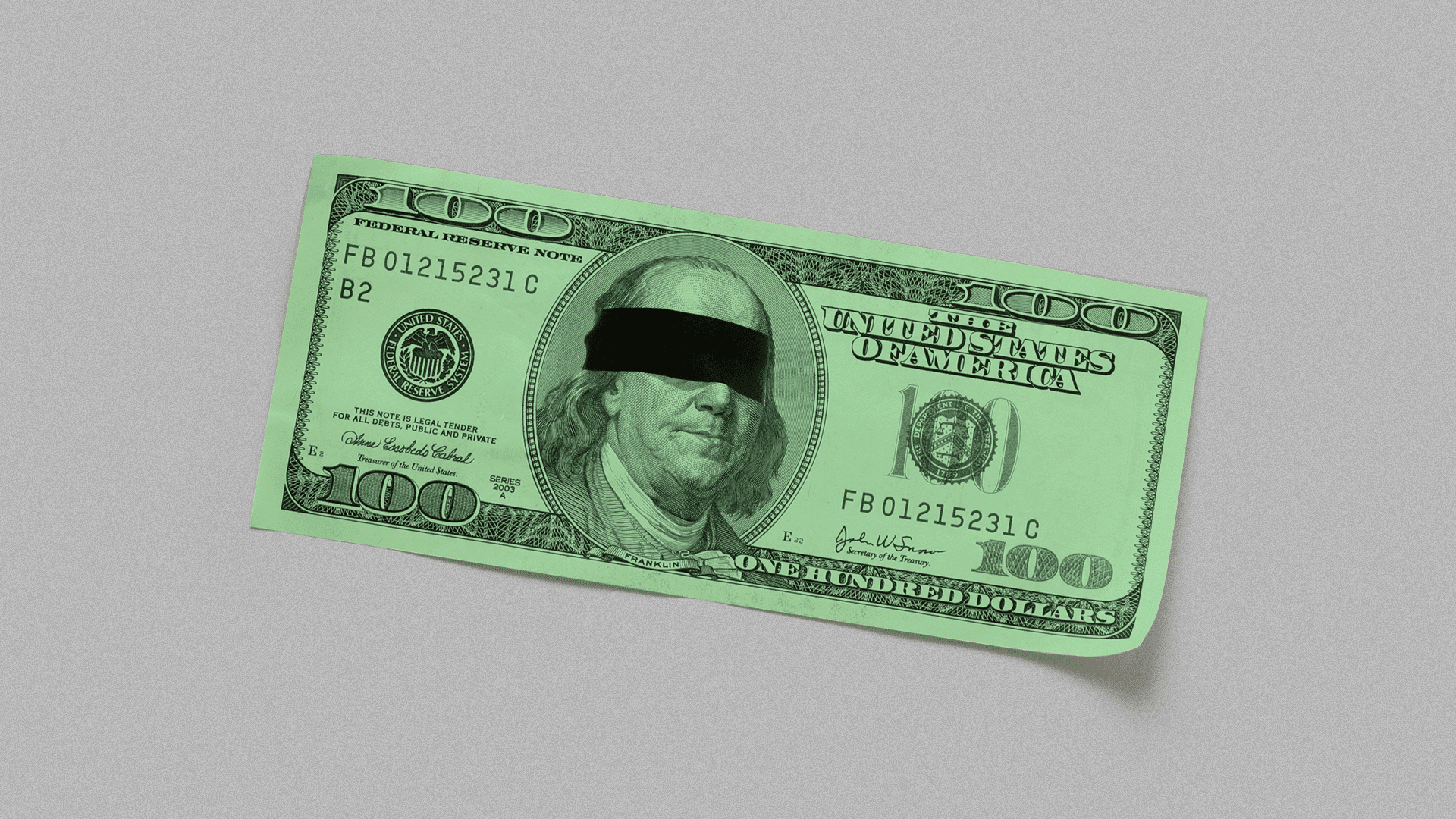 Previously obliged to provide detailed breakouts, a growing number of companies are cutting back how much information they give investors right as concerns are growing about an economic slowdown and a potential earnings recession.
Why it matters: The companies pulling back are the same ones that drove the market to record highs — at a time when there are questions about how much longer the bull market can run.
"It's a source of frustration," Bill Smead, founder of Smead Capital Management, tells Axios. "There's more of what [companies] don't say. This is typical of what would happen in the late stages of a bull market."
What's going on: The information pullback is happening across the biggest names in tech.
Twitter said it would no longer release numbers on its monthly active user base, only its "monetizable daily active users" (or the users who see ads).
Facebook said it hopes a combined "family" metric tracking the suite of its apps will have more of a "primary role" as compared to the specific user numbers for Instagram or WhatsApp.
Last year, Apple said it would no longer report how many iPhones it sells per quarter, instead reporting the overall active installed base of iPhone users.
Outside of tech, Ford Motor said it would report sales figures quarterly, instead of monthly, following General Motors' announcement last year to report less frequently.
But why? Companies say the old metrics are less appropriate as their businesses evolve.
"A unit of sale is less relevant for us today than it was in the past given the breadth of our portfolio and the wider sales price dispersion within any given product line," Apple CFO Luca Maestri said on the company's earnings call in November.
Facebook CFO David Wehner said its new "Family" metric would "better reflect the size of our community and the fact that many people are using more than one of our services."
Market strategists aren't buying it.
Analysts at research firm MKM Partners wrote in a note that Facebook's move could be interpreted as execs "preparing to remove transparency as an engagement problem on the core service is set to worsen."
Go deeper