Europe's future on the ballot
Today's flare-up between France and Italy was a preview of the European parliamentary elections, coming up in May.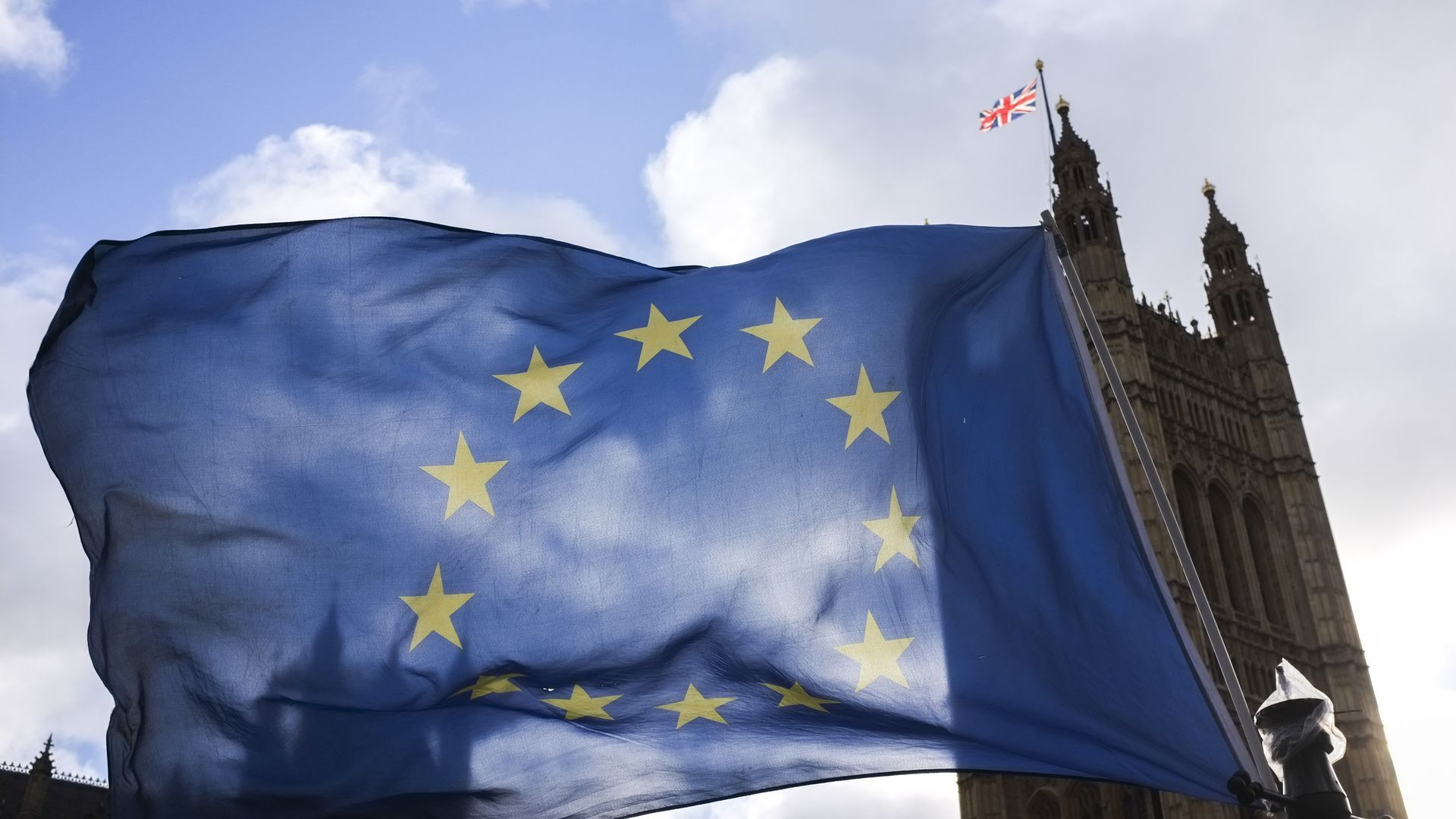 Célia Belin, a former French diplomat now at Brookings, says, "For the first time, [those elections] will be fought on European issues, not on national issues," and Macron and the Italian populists "represent two pure versions of what's going to be offered."
Belin argues that Europe is "now entering a phase where the political fight is in Brussels. It is now a place where you have parties and platforms, and the direction might shift very much if a new party wins."
That's driven in part by geopolitical factors — an assertive Russia, trade wars, immigration — that demand European, not national, answers.
Between the lines: Belin says that on issues like those, nationalists around the continent "have common values but not common policies." As recent twists in France-German relations show, though, the same could be said of the multilateralists.
The nationalists have stopped talking about leaving the EU, and are focusing on changing it. "I think Brexit probably was the best vaccination against any future exits," Rinkēvičs told me.
Go deeper: Europe bands together and pulls apart
Go deeper