Calls for a European army meet resistance
President Trump erupted in November over what he called a "very insulting" proposal from Macron for a "real European army."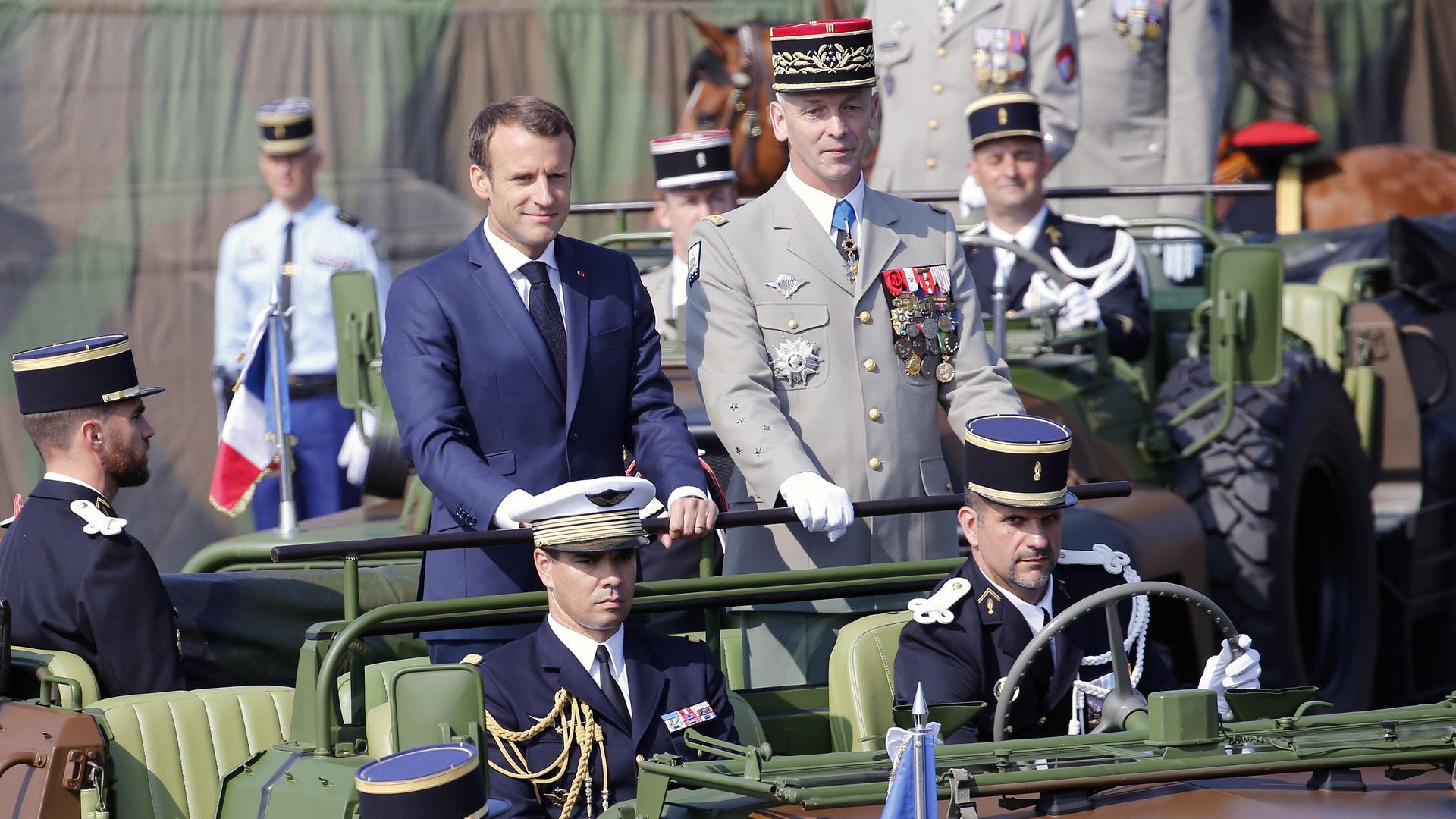 Between the lines: When it comes to the EU army, or calls from Merkel and Macron for greater "strategic autonomy" in response to an unpredictable U.S., many in Europe are on Trump's side.
I sat down with Latvian Foreign Minister Edgars Rinkēvičs yesterday in Washington, and he told me that "very dangerous rhetoric" is "fueling this sense that something is changing fundamentally."
"Let's face it. The United States plays an extremely important role in European security — through NATO, through the decades-long presence of its military on European soil — even more after Crimea and Ukraine."
"Of course that kind of rhetoric ... on both sides of the Atlantic — 'well, you are not spending enough,' and all the issues that are related to the trade — do complicate relations. But I wouldn't say those relations are changing in a way that one can already say, 'We can't rely anymore on the United States and now we need a European army.'
Not only would a European army be virtually impossible for practical reasons, Rinkēvičs argued, "There would be very legitimate questions from the United States: 'If you need your own army ... then we can go home.' That's exactly what we don't want."
Why it matters: Rinkēvičs said he's confident Latvia doesn't face "immediate military risks or threats" from Russia, largely because there are now NATO troops on the ground, but the Baltics are not "somewhere in the Middle of Europe where the notion of invasion is just a fairytale."
Between the lines: Brookings' Constanze Stelzenmüller says there is genuine momentum in Europe on collective defense, and areas in which it makes sense: crisis response, humanitarian aid, cybersecurity. She says the "European army" rhetoric "suggests a capability and intent" far beyond reality and is "part of their attempt to respond to their voters' concerns about Trump."
Go deeper