Fitch thinks Venezuela will get worse before it gets better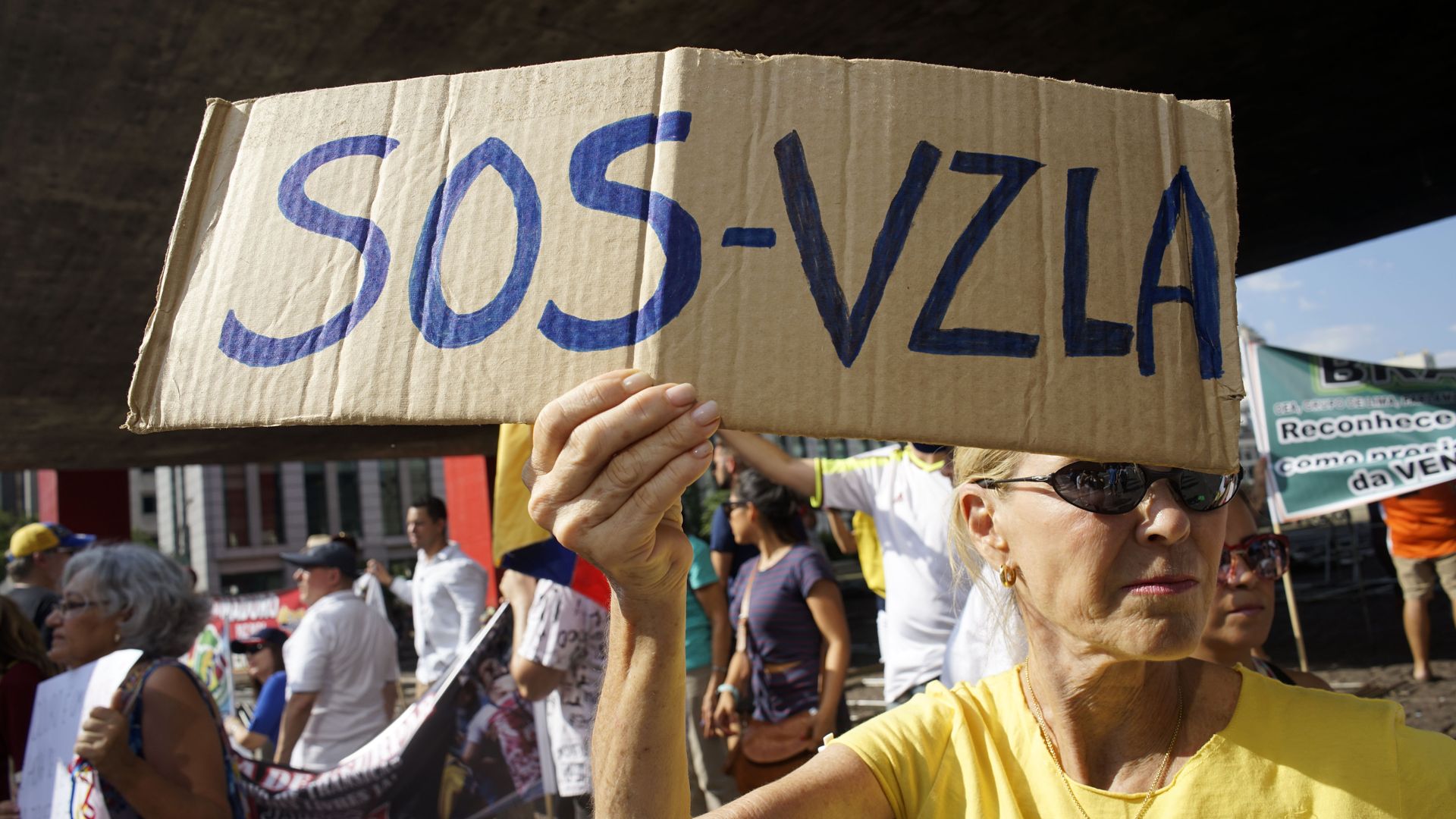 International ratings agency Fitch warned Wednesday that Venezuela's ongoing political and diplomatic crisis raises the risks of increased near-term economic pain as well as further oil market disruptions.
One big quote, per Fitch: "In the short term, new U.S. sanctions imposed on state-owned oil company PDVSA will deepen the country's economic crisis. Oil production will likely fall further and more quickly affecting economic output, exports and government revenues."
Driving the news: U.S. Sen. Marco Rubio (R-Fla.) said Wednesday that Venezuela's newly declared Interim President Juan Guaidó will name a new board for U.S.-based oil company Citgo, which is owned by PDVSA. Citgo is weighing the possibility of bankruptcy and other contingency plans.
Nicolás Maduro has steadfastly held that he is the rightful president of Venezuela and shows no signs of conceding to demands from the U.S.
If Maduro is able to retain power, Fitch warns, "the prospects of reforms to stabilize the economy and end hyperinflation are likely to be diminished, at least in the near term."
"The military's position will be key to the country's political future and there is the potential for a protracted stalemate."
"Even in the case of a political transition, a debt restructuring is likely to be a lengthy process. A political transition will be complex and likely culminate in elections."
What's next? Guaidó's economic plan includes seeking financial aid from multilateral organizations, bilateral loans, restructuring Venezuela's debt and bringing private investment back into the country's oil sector. He has also called for eliminating currency controls and privatizing state assets.
"PDVSA would need to be restructured from the ground up and incentives put in place for private investment," Fitch continued. "Institutional capacity, rule of law and political stability will be key after years of weakening government institutions."
On the bright side: "Should a successful political transition combined with economic stabilization reforms be implemented," Fitch analysts said, "Venezuela would have significant potential."
Go deeper