Key West bans sunscreens that harm coral reefs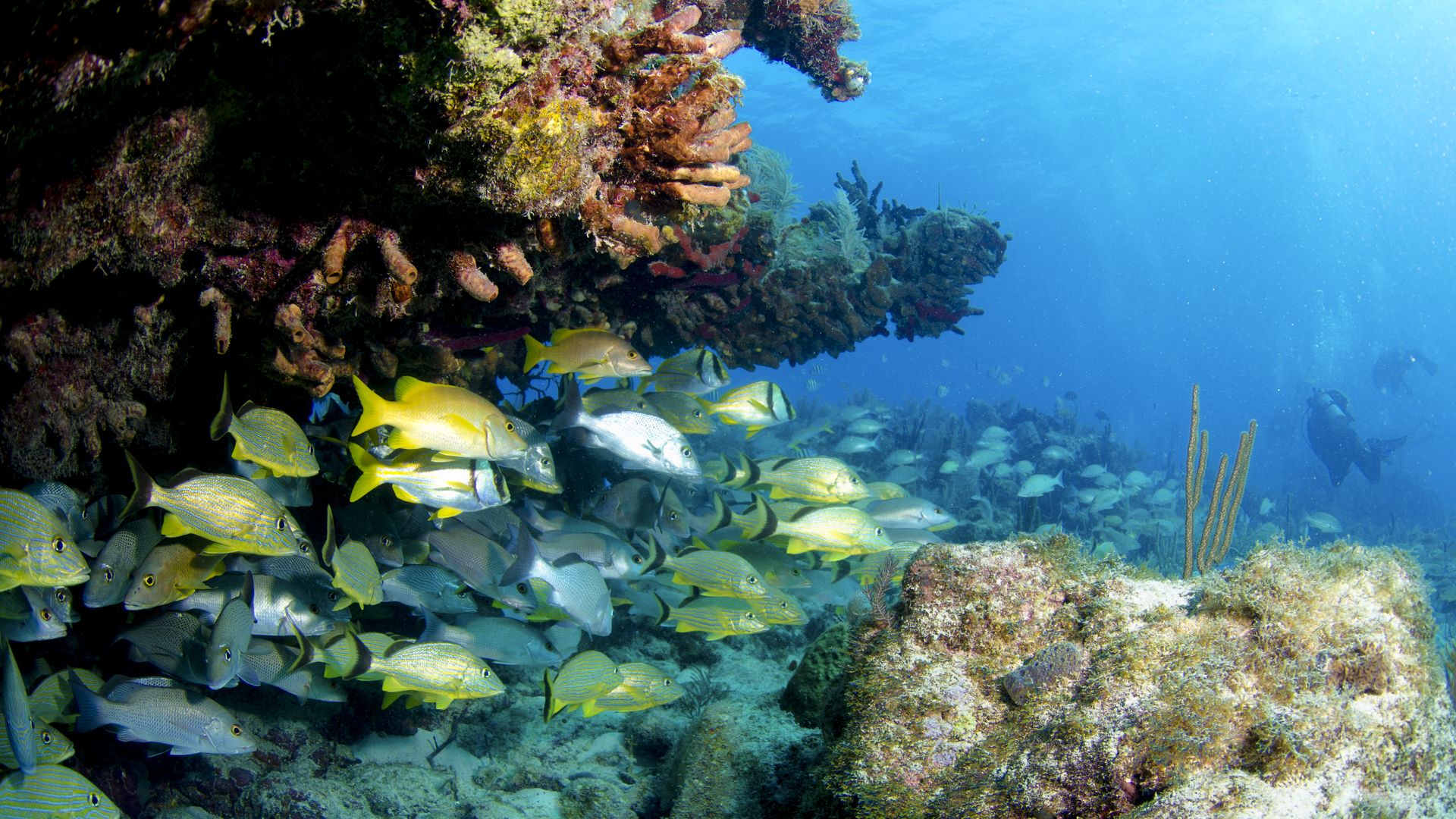 City officials in Key West voted this week to prohibit the sale of sunscreens that contain oxybenzone and octinoxate, two chemicals scientists say are harmful to the coral reef ecosystem, beginning on Jan. 2, 2021.
Why it matters: Supporters of the measure are calling it an important step to protect the Florida Keys, the largest and only living coral barrier reef in the continental U.S., and the third-largest barrier reef system in the world. However, opponents — including some dermatologists and trade groups — are calling for more research, arguing that banning the sale of some sunscreens could lead to a spike in skin cancer rates, the New York Times reports. Last year, Hawaii became the first state to ban the sale and distribution of similar sunscreens, also slated to take effect in 2021.
Go deeper