Fairfax doubles down on denial of sexual assault allegation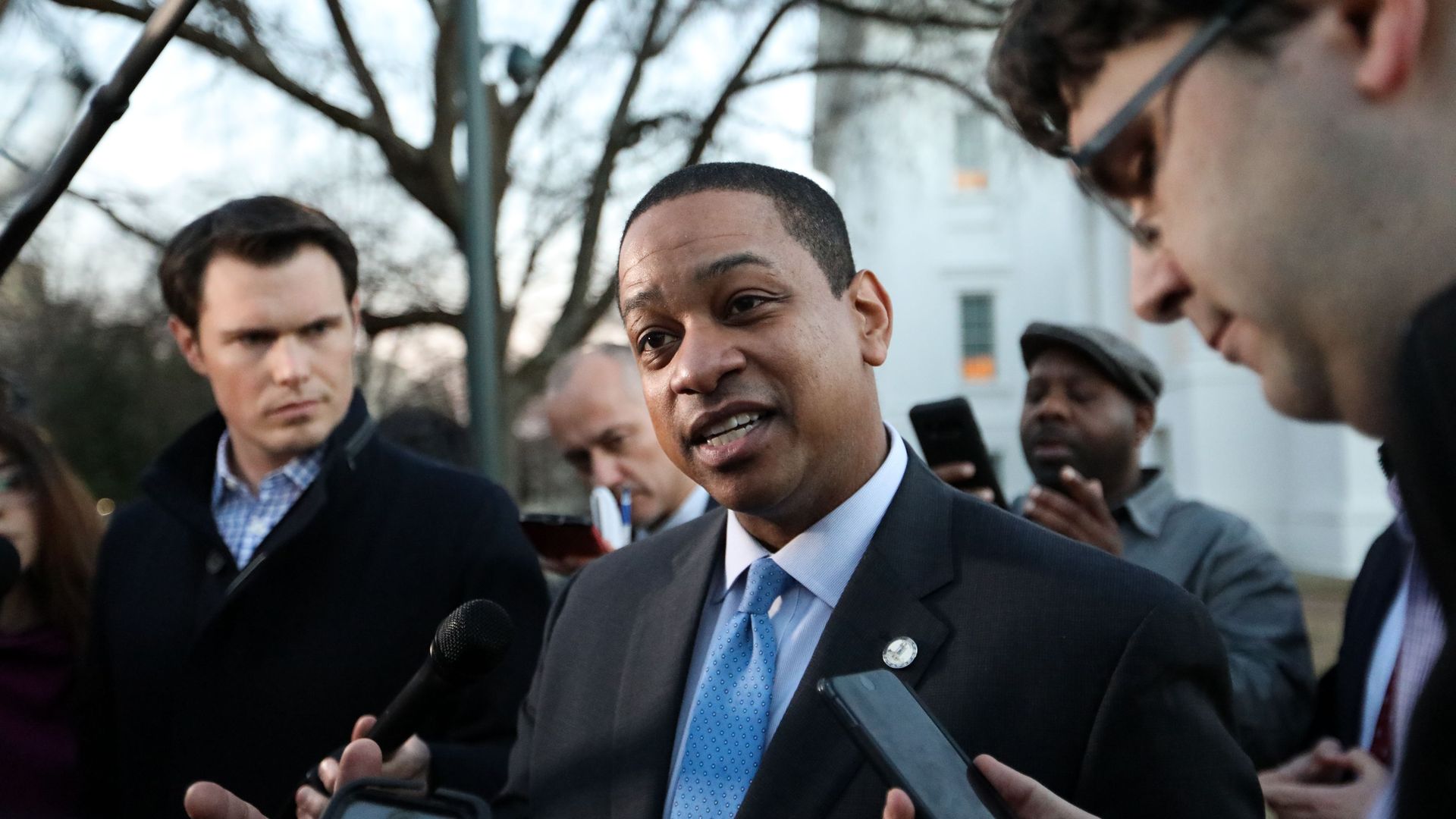 Virginia Lt. Gov. Justin Fairfax issued a statement Wednesday again denying a sexual assault allegation from 2004 that resurfaced this week.
"I'd like to begin by emphasizing how important it is for us to listen to women when they come forward with allegations of sexual assault or harassment. ... As I have stated previously, fifteen years ago, when I was an unmarried law student, I had a consensual encounter with the woman who made the allegation. ... She in no way indicated that anything that had happened between us made her uncomfortable. ... I cannot agree with a description of events that I know is not true."
The big picture: Originally, Fairfax called the allegation a smear campaign and questioned the timing of its release in the immediate aftermath of the scandal involving Gov. Ralph Northam and a racist yearbook picture, which raised the possibility that Fairfax could be elevated to the governorship. Fairfax said today that he has nothing to hide and that he wishes the woman no harm or humiliation.
Go deeper