Justin Fairfax's accuser hires firm that repped Christine Blasey Ford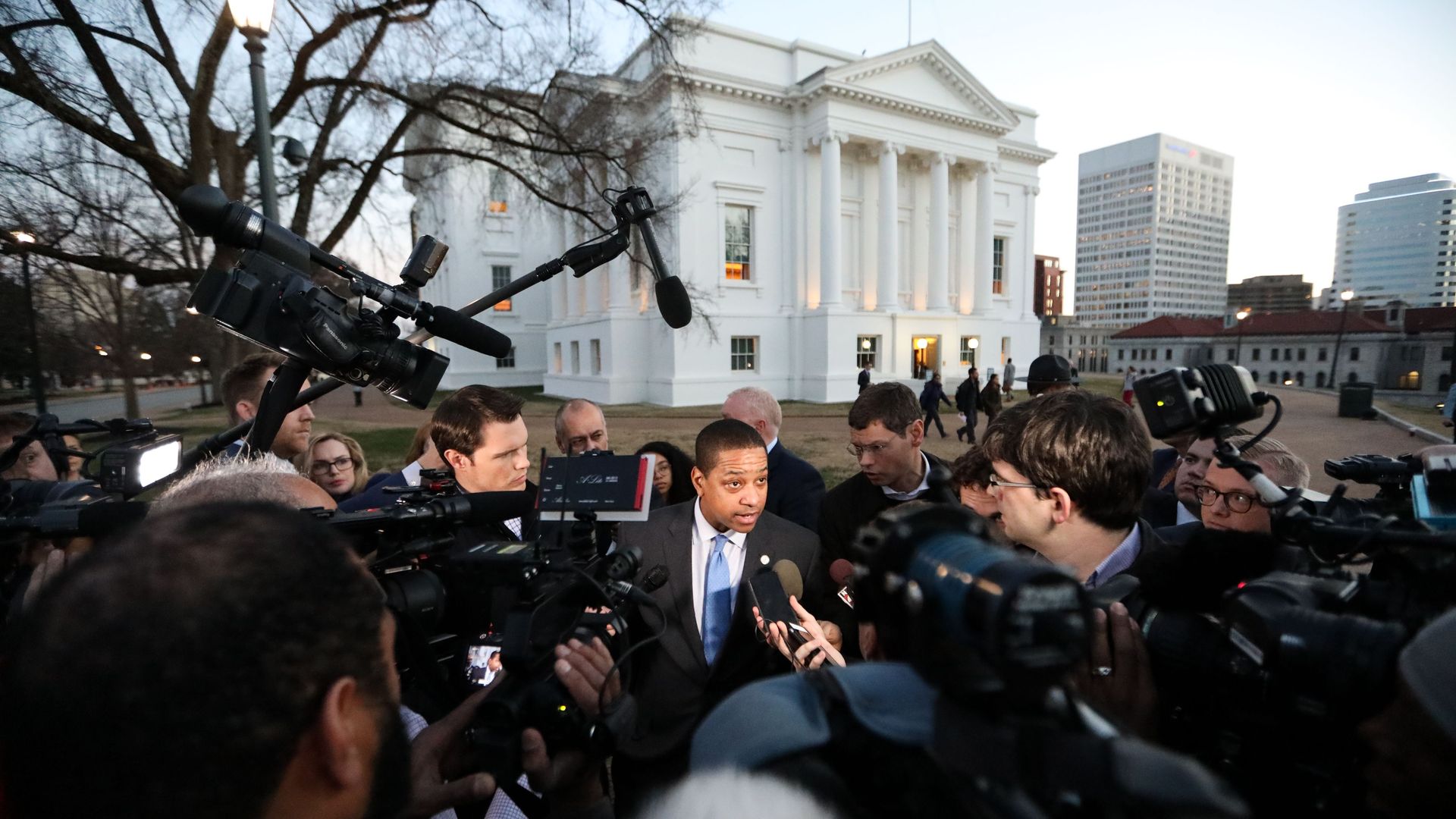 The California woman who accused Virginia Lt. Gov. Justin Fairfax of a 2004 sexual assault has hired the same D.C.-based law firm that represented Christine Blasey Ford for her sexual assault claims against then-Supreme Court nominee Brett Kavanaugh, NPR reports.
What's new: According to a source close to the legal team, NPR says the woman is "consulting with her attorneys about next steps." Fairfax has denied the allegation, which first appeared on right-leaning blog Big League Politics and was later acknowledged in a report from The Washington Post, amid the uproar over the racist photo on Gov. Ralph Northam's medical school yearbook page.
Go deeper