Former yearbook staffer claims Northam would have had say in photos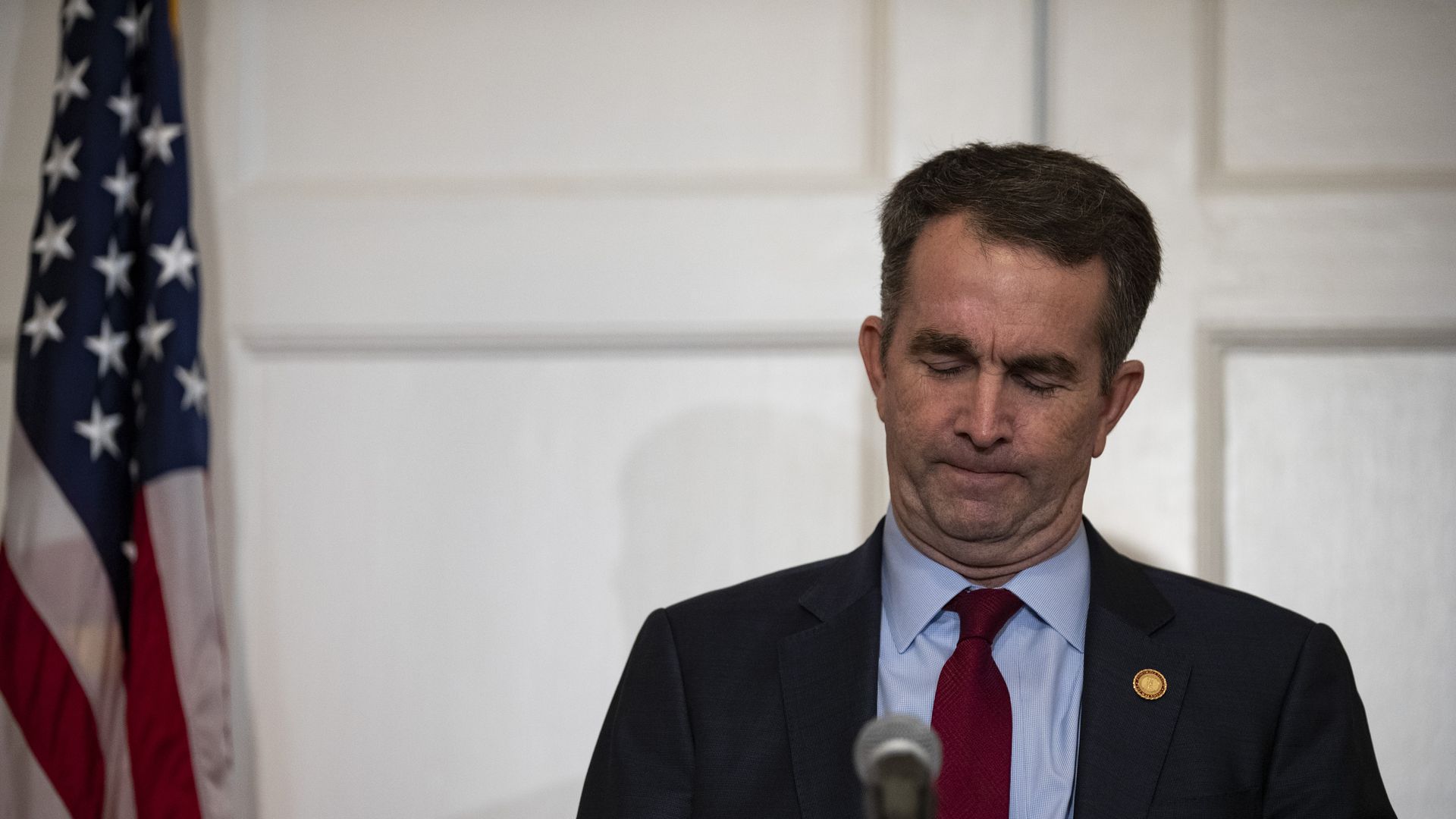 In the aftermath of Virginia Gov. Ralph Northam's medical school yearbook going public, William Elwood, who worked on the yearbook layout team for Eastern Virginia Medical School in 1984, told CNN that photos for personal pages "were chosen by the individual student."
The big picture: After initially admitting that he was one of the two people in the racist photo that came out last Friday, Northam backtracked and said he was confident the photo was not of him. At a press conference on Saturday, Northam claimed he had spoken with classmates who said that on numerous occasions, photos were incorrectly posted on the wrong yearbook page, and that he believes that's what happened in this situation.
Elwood said it's plausible that someone other than Northam submitted the photo, but "the probability is low unless someone was out to get him and was able to get access to all this stuff." Elwood added that such pictures were typically submitted inside sealed envelopes with students' names on them, and that no one else had complained of photo mix-ups. He also said that the yearbook editor reviewed final pages before publishing, but that he was unsure about any faculty oversight.
Nine of Northam's classmates issued a statement on Tuesday saying they do not believe the governor is one of the two people who appear in the photo.
"We are disgusted by the racist and abhorrent photo published in our 1984 Eastern Virginia Medical School Yearbook. We fully believe Governor Ralph Northam is neither of the individuals in those repugnant costumes. We attended classes with the Governor. We socialized with him. We knew him very well. Together we took the Hippocratic Oath and vowed to provide care to anyone, no matter their background or the color of their skin. We do not believe the Governor ever engaged in, promoted, tolerated, or condoned racism. That is not who he is now nor who he was then."
Go deeper: Ralph Northam's yearbook scandal grows with new blackface admission
Go deeper