OPEC reportedly seeking formal pact with Russia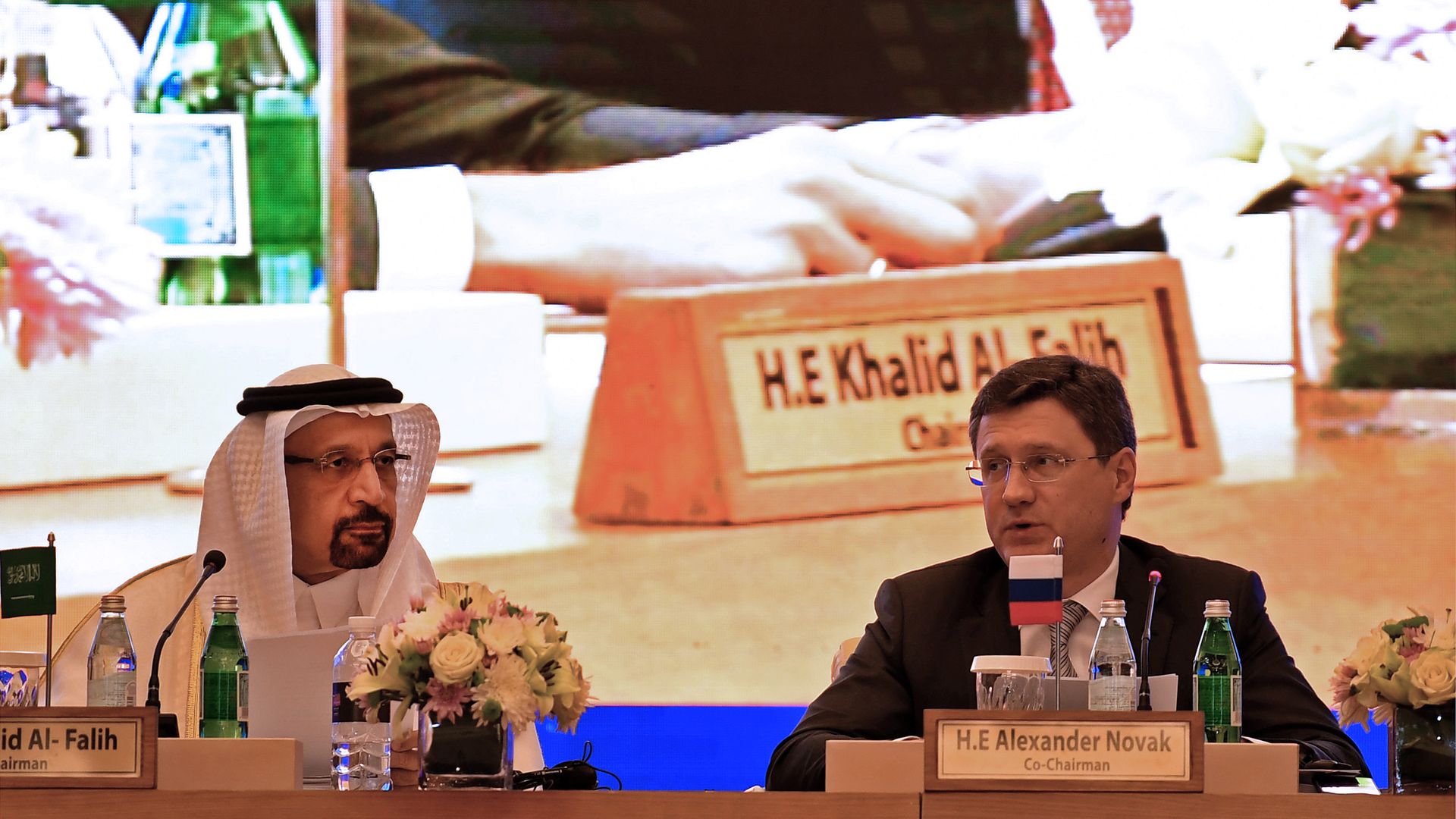 OPEC is seeking to formalize its market management partnership with Russia and other producers, a proposal slated for discussion later this month in Vienna, The Wall Street Journal reports.
Why it matters: Plans to transform their existing, roughly 2-year-old oil supply management effort into something more durable signals how the U.S. production surge has upended oil markets and geopolitics.
Most recently, OPEC, Russia and allied producers agreed in December to jointly curb output by a combined 1.2 million barrels per day for the first 6 months of 2019.
The details: The WSJ, citing an unnamed OPEC official, reports that "under the current draft document, the alliance could last up to three years and wouldn't be legally binding."
The intrigue: Proposals to turn the loose partnership often called OPEC+ into a more institutional arrangement have been a moving target for a while. In December, Russian energy chief Alexander Novak said it's unlikely Russia and OPEC will create a formal, institutional structure.
The big picture: The U.S.' return to the ranks of global oil behemoths in recent years has prompted OPEC and Russia to cooperate in an effort to bolster prices.
As the WSJ notes, the Saudis in particular need prices above $80-per-barrel to balance their budget (right now Brent crude is trading around $62).
The U.S. is now the world's largest producer, with output closing in on 12 million barrels per day.
What's next: Per the WSJ, OPEC members and will meet with Russia and other non-OPEC producers to debate the idea in Vienna in 2 weeks, and hope to agree to a final deal in April.
Go deeper