Africa's growing middle class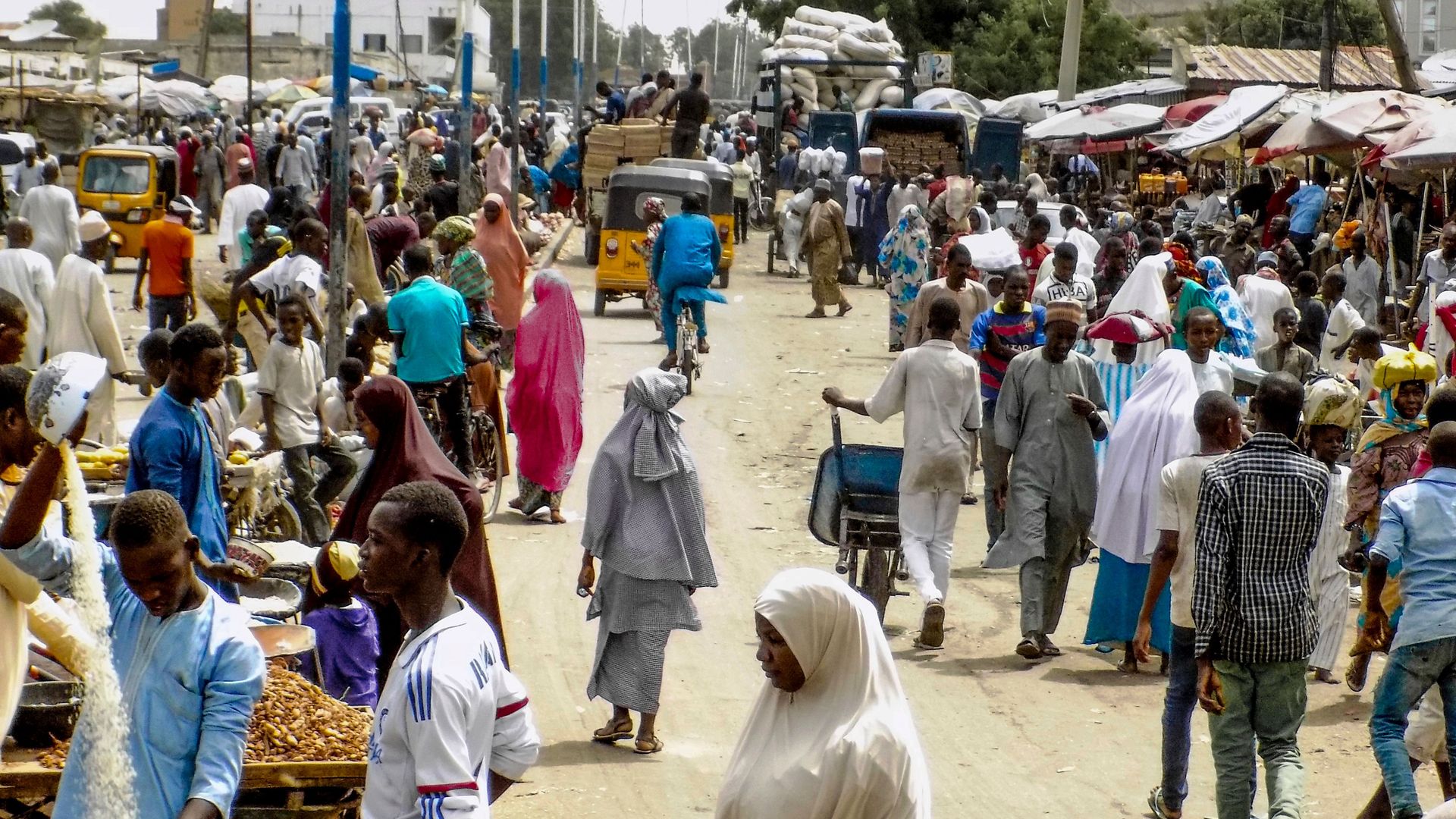 Consumer expenditures in Africa are expected to rise to $2.1 trillion by 2025 and $2.5 trillion by 2030, more than doubling the 2015 level, according to a recent study from the Brookings Institution.
Why it matters: Brookings' Landry Signé notes that African consumer purchases are some of the fastest growing in the world and will be lifted further by a burgeoning middle class.
"Household consumption has increased even faster than its gross domestic product (GDP) in recent years—and that average annual GDP growth has consistently outpaced the global average," he writes in Brookings' report on Africa.
By next year, Signé expects more than half of all African households to have some discretionary income. In the five largest consumer markets — Nigeria, Egypt, South Africa, Morocco and Algeria — the African Development Bank estimates there will be 56 million middle-class households with disposable incomes of nearly $680 billion.
African consumers who are considered "better off than middle class," according to OECD standards, are expected to spend an additional $174 billion per year over the same period.
"At present, the middle class accounts for roughly one-third of the region's population, but it is expanding so quickly that total consumer expenditure is expected to double by 2020," Signé writes in the report.
Emerging economies, including Asia, Latin America and Africa, are increasingly carrying the world's growth.
"About half of the world's fastest-growing economies will be located on the continent, with 20 economies expanding at an average rate of 5 percent or higher over the next five years, faster than the 3.6 percent rate for the global economy," Brahima Coulibaly, director of Brookings' Africa Growth Initiative, wrote in a recent paper.
But, but, but: Debt is a serious issue. Many of these countries are reliant on commodities, which may lose value as global growth slows, and many have never shouldered such a high level of debt.
Brookings says at least 14 African countries are either in debt distress or at high risk of debt distress, up from 6 countries just 5 years earlier. These countries currently have total debt of around $160 billion, of which $90 billion is external debt.
Go deeper: Relief then recession in South Africa
Go deeper