Venezuelan air force general recognizes Juan Guaidó as president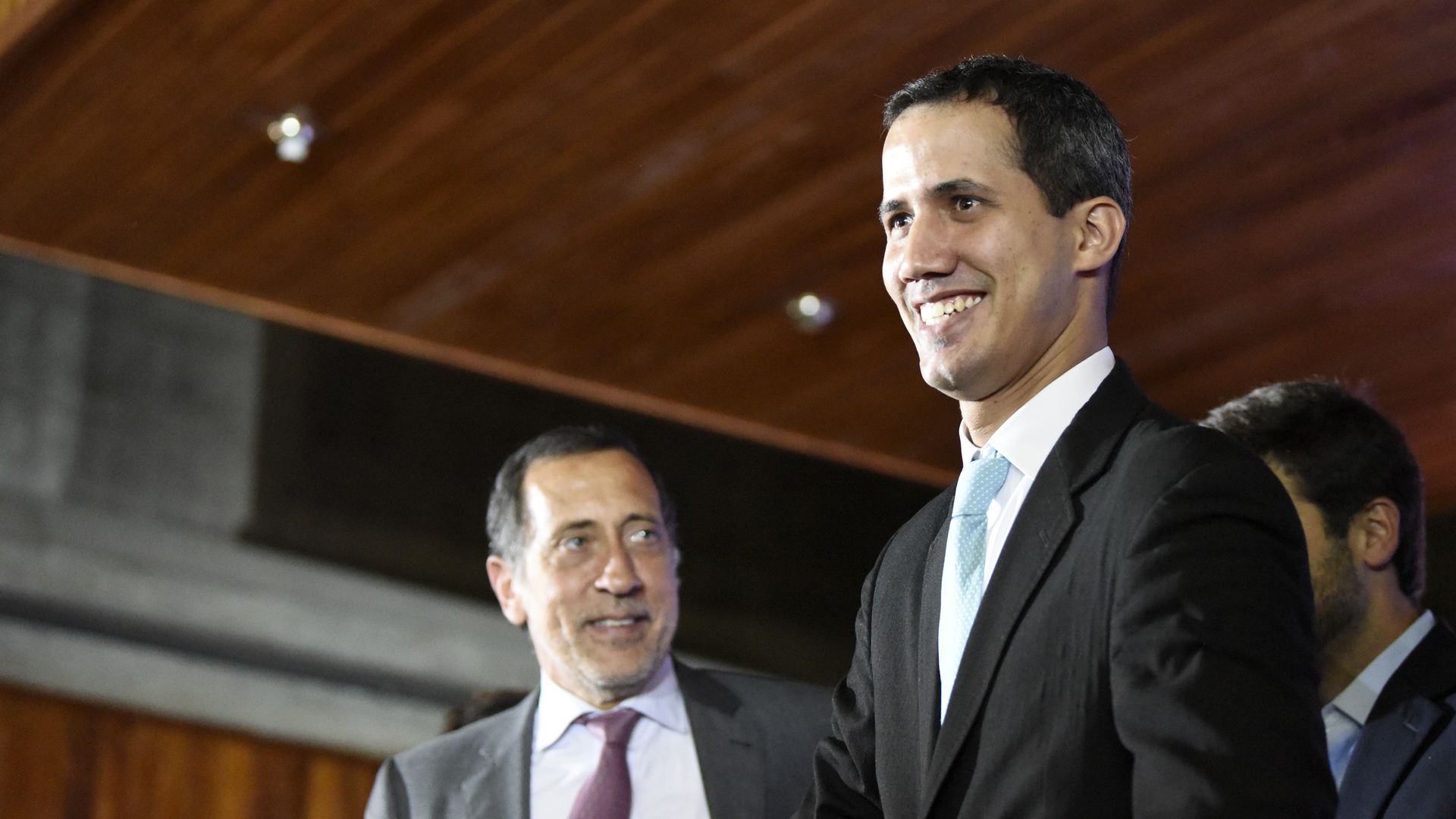 General Francisco Yanez, a high-ranking member of Venezuela's air force, said he is now backing Juan Guaidó as the country's interim president, Reuters reports.
Why it matters: The military's support for Maduro is seen as key to maintaining his grip on power, as leaders around the globe — led by the U.S. — disavow the dictator's leadership of Venezuela. Yanez is the first active general in Venezuela to recognize Guaidó's leadership since he declared himself president on Jan. 23, and called on other military members to defect from Maduro and support the opposition leader as well.
Go deeper: The geopolitical state of play for Venezuela
Go deeper