U.S.–Taliban talks a needed first step toward peace in Afghanistan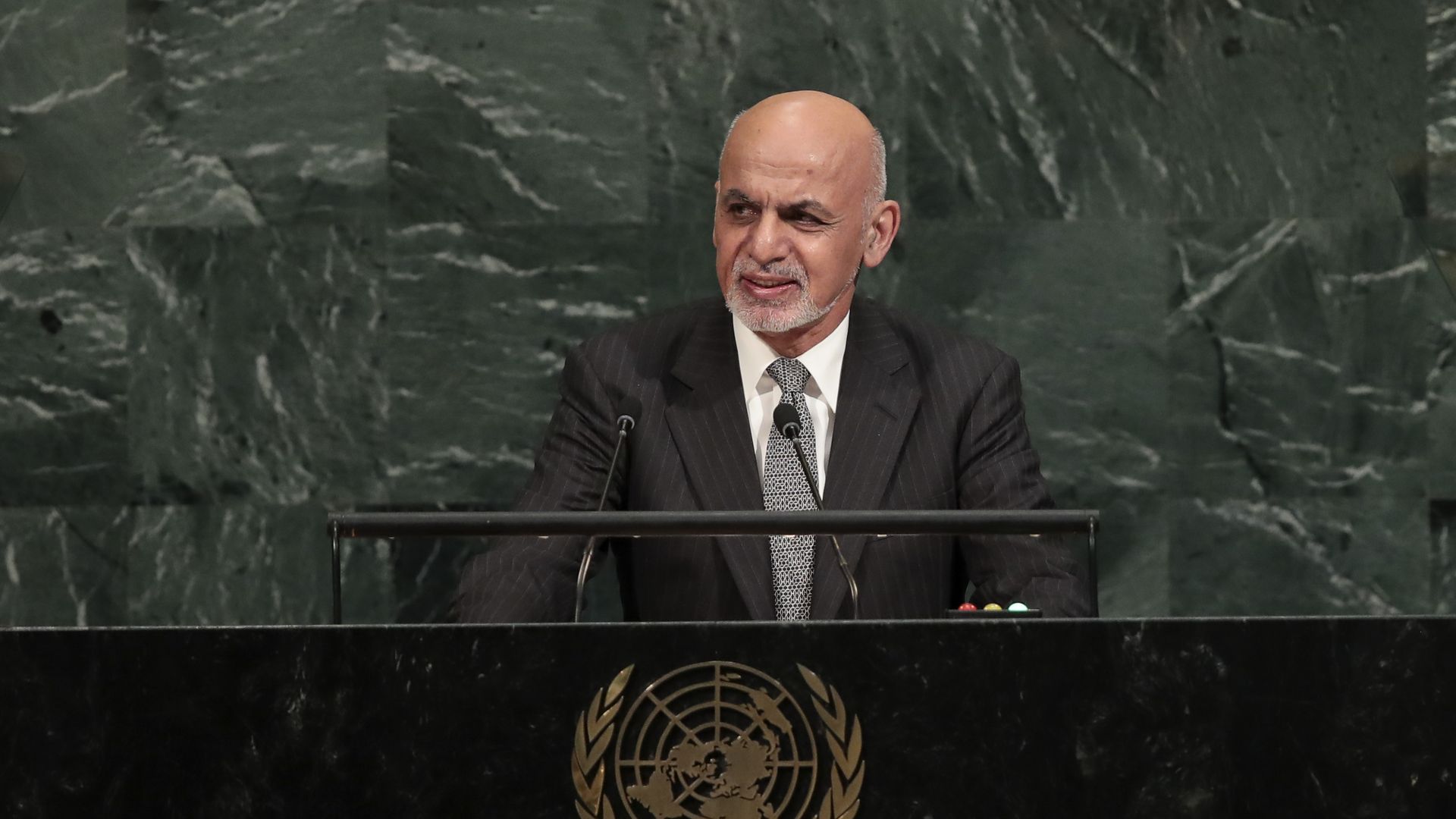 Reports of a tentative understanding between U.S. and Taliban negotiators in Qatar last week sparked strong, disparate reactions. Some say the U.S. is negotiating its surrender in Afghanistan and selling out its Afghan allies, while others see the first steps toward ending the world's deadliest conflict.
Reality check: To stop the fighting, the U.S. and the Taliban must hold formal talks; to bring stable peace to Afghanistan, the Taliban and Afghan power-players opposing them must do so as well. That the former has happened first doesn't inherently constitute a betrayal.
Background: Divergent views on whether to negotiate have long stymied Afghanistan peace efforts. The U.S. has vacillated on talking to the Taliban, usually trying to gain a battlefield advantage beforehand. The Trump administration has run through this cycle, first increasing troops and bombing to gain a military upper hand, then last fall opting to prioritize diplomacy instead.
Pro-government players in Afghan politics — inside and outside government — also have disagreed on negotiating with the Taliban and what objectives to pursue. President Ashraf Ghani has bristled at the Trump administration's activism on the peace front; others are more welcoming.
The Taliban, meanwhile, has long been open to talks, but exclusively with the U.S. and about a timetable for removing U.S. troops. Only after, with its leverage increased, would the group then negotiate with other Afghans.
Between the lines: Had the U.S. waited for pro-government Afghan consensus, peace talks would not be moving forward. The U.S. has allowed the Taliban a process win by acceding to their sequencing preference, but this broke the logjam; neither side has earned substantive concessions just yet.
What's next: The U.S. reportedly floated a troop drawdown timeline and the Taliban a pledge to prevent terrorists from using Afghan territory. However, U.S. envoy Zalmay Khalilzad has said that nothing is agreed until everything is agreed, including a ceasefire and Taliban commitments to negotiate with the Afghan government over the country's political future. For the Taliban, those are tough lines to cross.
What to watch: If Washington demands a comprehensive deal, last week's small steps could lead to a real peace agreement. But if the Taliban balks, and if other Afghan parties don't pull together, then an impatient Trump administration might exit without a deal.
Laurel Miller is director of the Asia Program at the International Crisis Group and a former senior U.S. State Department official responsible for Afghanistan and Pakistan.
Go deeper