Desperate Maduro reportedly tries to fly gold out of Venezuela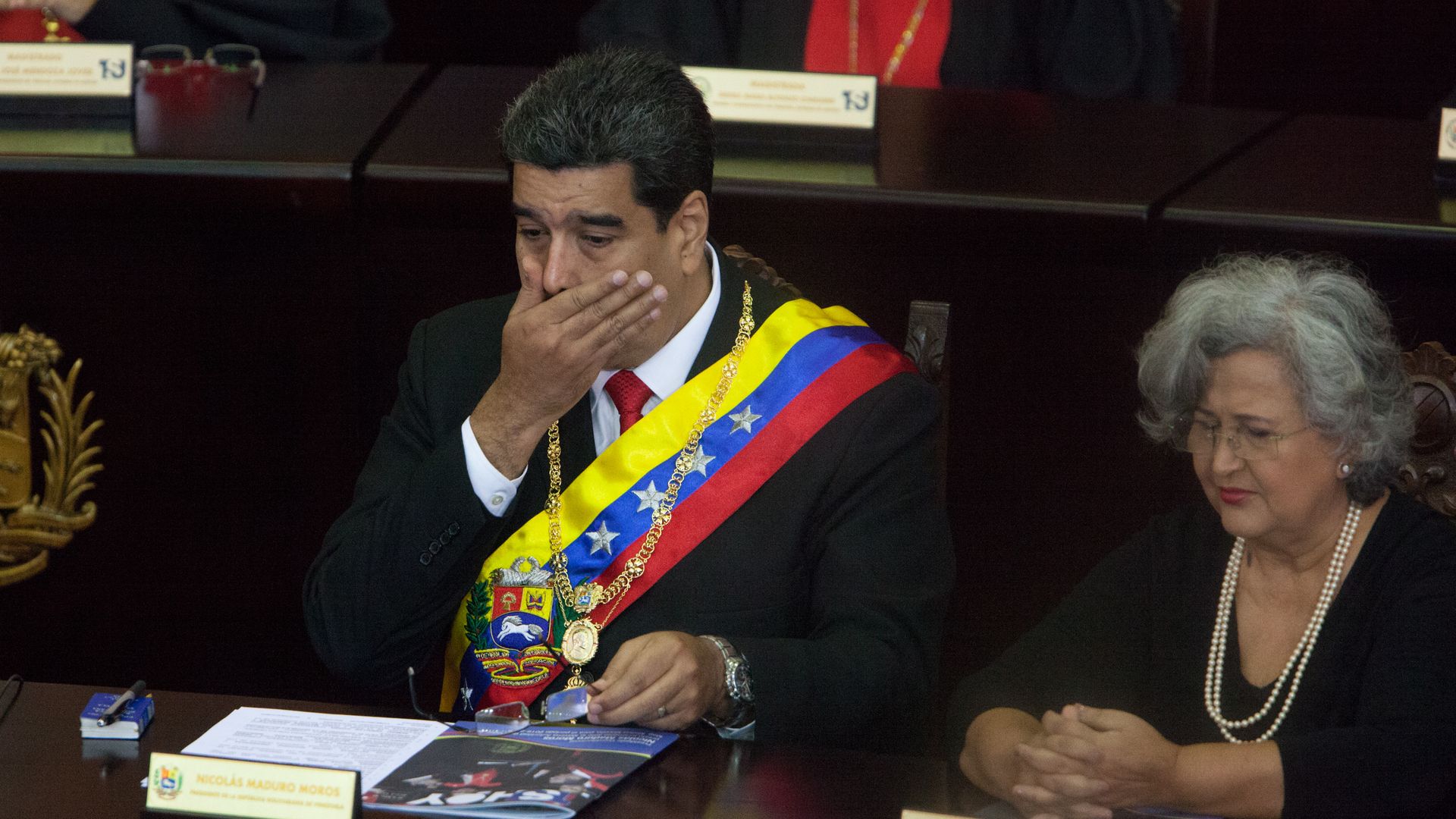 Venezuelan President Nicolas Maduro's effort to ship 20 tons of gold valued at about $850 million overseas has been halted by unnerved banking staffers seeking to avoid getting in the crosshairs of U.S. sanctions, Bloomberg reports.
Why it matters: Earlier this week the Bank of England blocked Maduro's request to withdraw about $1.2 billion worth of gold, while the U.S. announced it would sanction Venezuela's state-owned oil company, PDVSA. Financial assets and military support are key to the ongoing power struggle between Maduro and Juan Guaidó, the Venezuelan opposition leader recognized as interim president by the Trump administration.
Go deeper: White House warns Venezuela's Maduro to get out now
Go deeper