Net neutrality heads back to court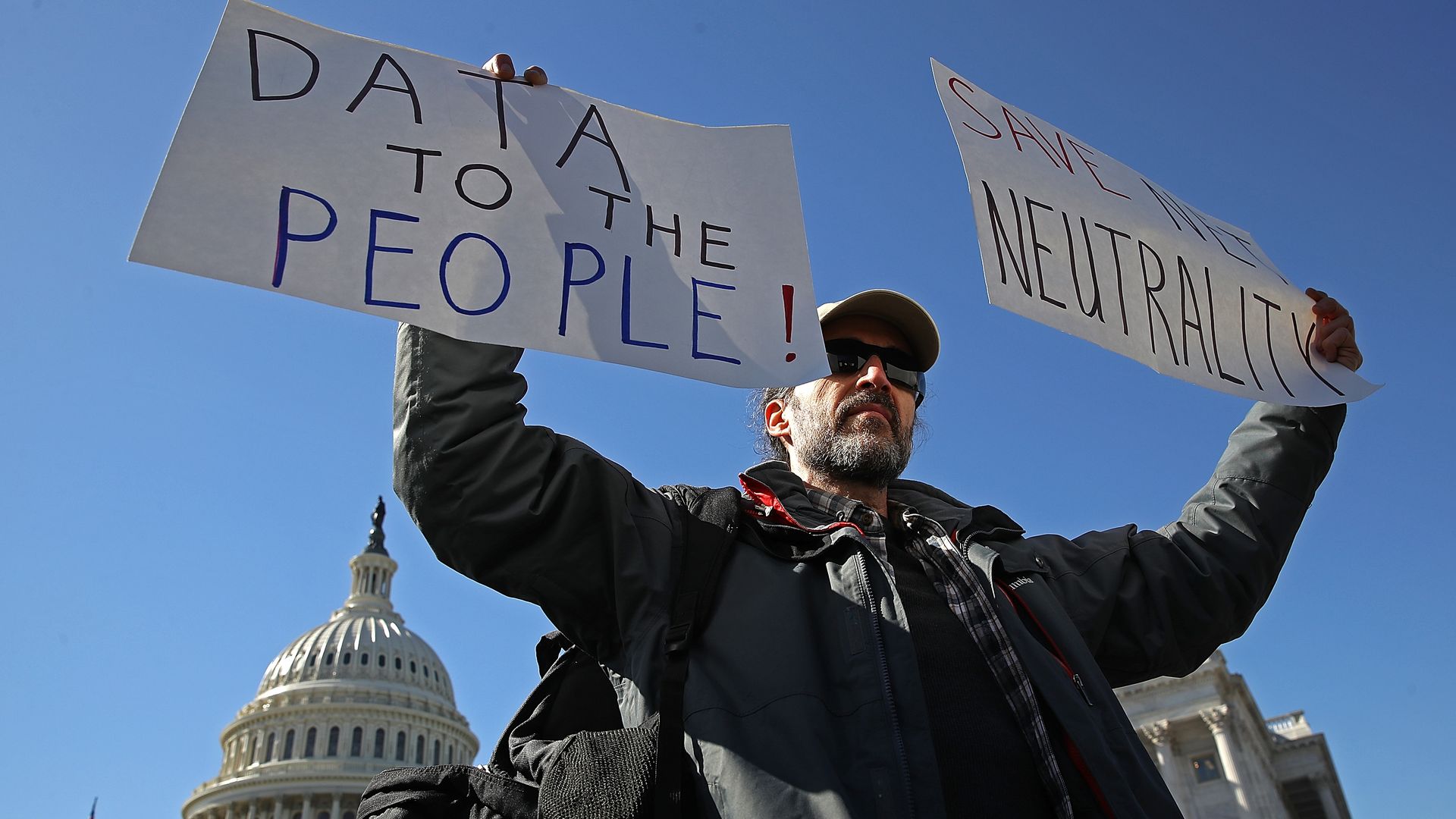 The net neutrality litigation cycle continues Friday as a three-judge panel considers a challenge to the Federal Commission Commission repeal of its own previous regulations for internet providers.
Why it matters: From AT&T's purchase of Time Warner to Comcast's Netflix competitor, internet service providers are increasingly getting into the content game, raising questions about whether they will try to use their pipes to boost their content businesses.
The bottom line: Net neutrality backers, which includes public interest groups and tech companies, want to see the repeal struck down — restoring regulations from 2015. The FCC wants things to stay as they are.
The case is being heard by three DC Circuit Court of Appeals judges: Patricia Millett, Robert Wilkins and Stephen Williams.
The panel of judges is facing multiple questions:
Did the FCC rightfully change broadband's status under the law? In 2015, the agency treated it more like a utility, which gave it more authority to ban practices like blocking, throttling or creating fast lanes for content. The FCC will say the Supreme Court affirmed its authority to treat internet service providers the way it did and that this lower court shouldn't contradict its ruling.
Was the process the FCC used to repeal the rules appropriate? Regulators aren't allowed to make rules that are "arbitrary and capricious" and the FCC's opponents say that's exactly what happened. The FCC will say it met its obligations.
What they're saying: Both sides are — no surprise — projecting optimism.
"We are confident that the Restoring Internet Freedom Order will be upheld in court," said FCC chief of staff Matthew Berry in a statement.
"Net neutrality is an essential consumer protection that everyone online deserves, and this case is the fight to save it," said Danelle Dixon, the chief operating officer of Mozilla, the named plaintiff battling the FCC in court.
Go deeper