Judges press FCC for answers on net neutrality repeal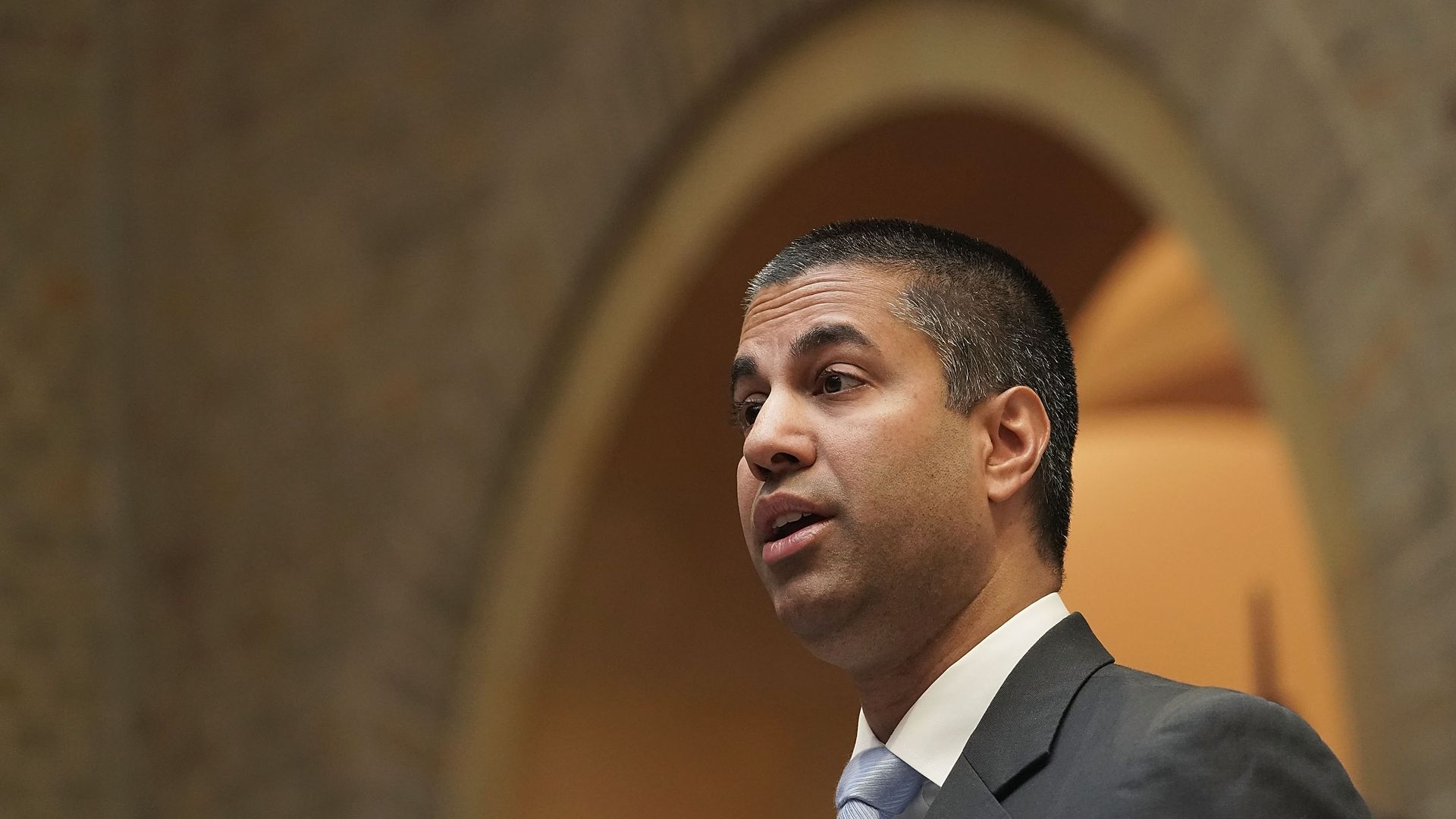 A trio of federal judges questioned elements of the Federal Communications Commission's repeal of its own net neutrality rules during a Friday hearing.
Why it matters: It's a key moment in a contentious battle over the future of the repeal, which got rid of a ban on internet service providers blocking the delivery of content, slowing it down or creating fast lanes.
DC Circuit Court of Appeals judge Patricia Millett, appointed by President Obama, asked FCC General Counsel Tom Johnson about the agency's decision to change the way internet providers are treated under the law.
The decision was central to the rollback of the net neutrality protections the agency put in place in 2015.
Millett also pressed Johnson on the idea that the lack of protections might hurt the ability of public safety officials to the get the word out during a crisis, something a lawyer for a California county had argued.
Judge Robert Wilkins, another Obama appointee, asked about the possibility that an ISP could cut a deal with a website, like a streaming service, that included speeding up the delivery of its content and slowing down delivery for their competitors. Johnson said that kind of practice would be allowed under the rules if it was disclosed.
Yes, but: Judge Stephen Williams, a Reagan appointee who dissented in a case upholding the 2015 net neutrality rules, seemed more sympathetic to the agency's underlying argument.
All three judges also asked substantive questions of the public interest groups and other parties challenging the rules, demonstrating the limits of reading into their questions as a sign of how they will rule in a case.
That included questions about their argument that the FCC shouldn't be able to preempt state net neutrality rules.
The bigger picture: With Democrats back in power in the House, expect the net neutrality issue to get more play.
The Energy and Commerce Committee is expected to hold a hearing on the topic next week.
Go deeper