National parks scramble to repair damage caused during shutdown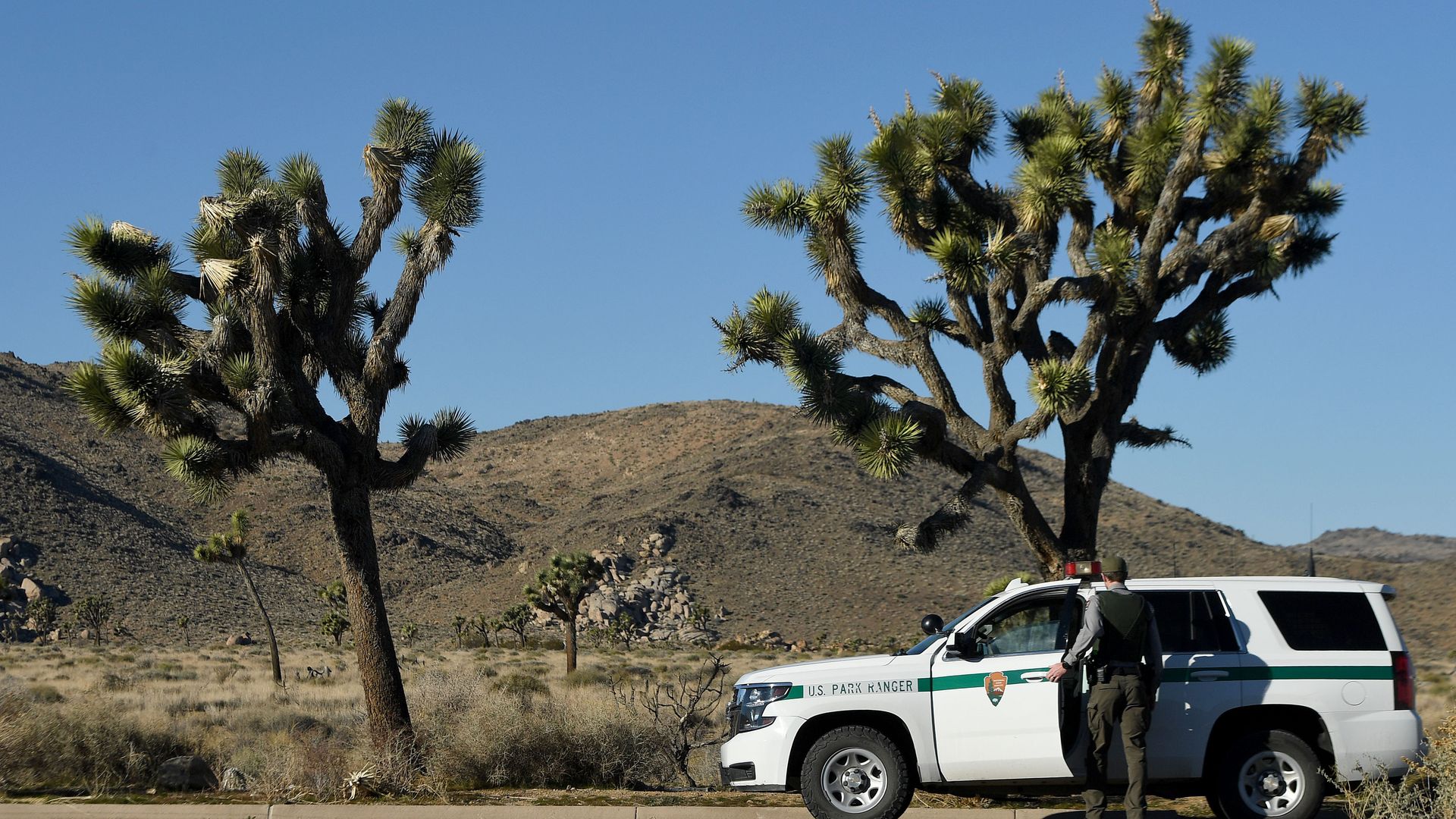 National parks are rushing to clean up trash and repair damage caused by visitors who created unauthorized trails and vandalized natural structures during the 35-day government shutdown, as another potential shutdown looms on Feb. 15, the AP reports.
Why it matters: Conservationists say damage to sensitive lands can take decades to recover — especially for vandalized Joshua trees, which are essential to the namesake national park's ecosystem and were cut down by visitors who drove into restricted areas while the park was unguarded. Even before the damage caused during the shutdown, national parks were dealing with approximately $12 billion worth of a maintenance backlog, a figure that is now set to grow.
Go deeper