BP agrees to activists' calls for wider climate disclosure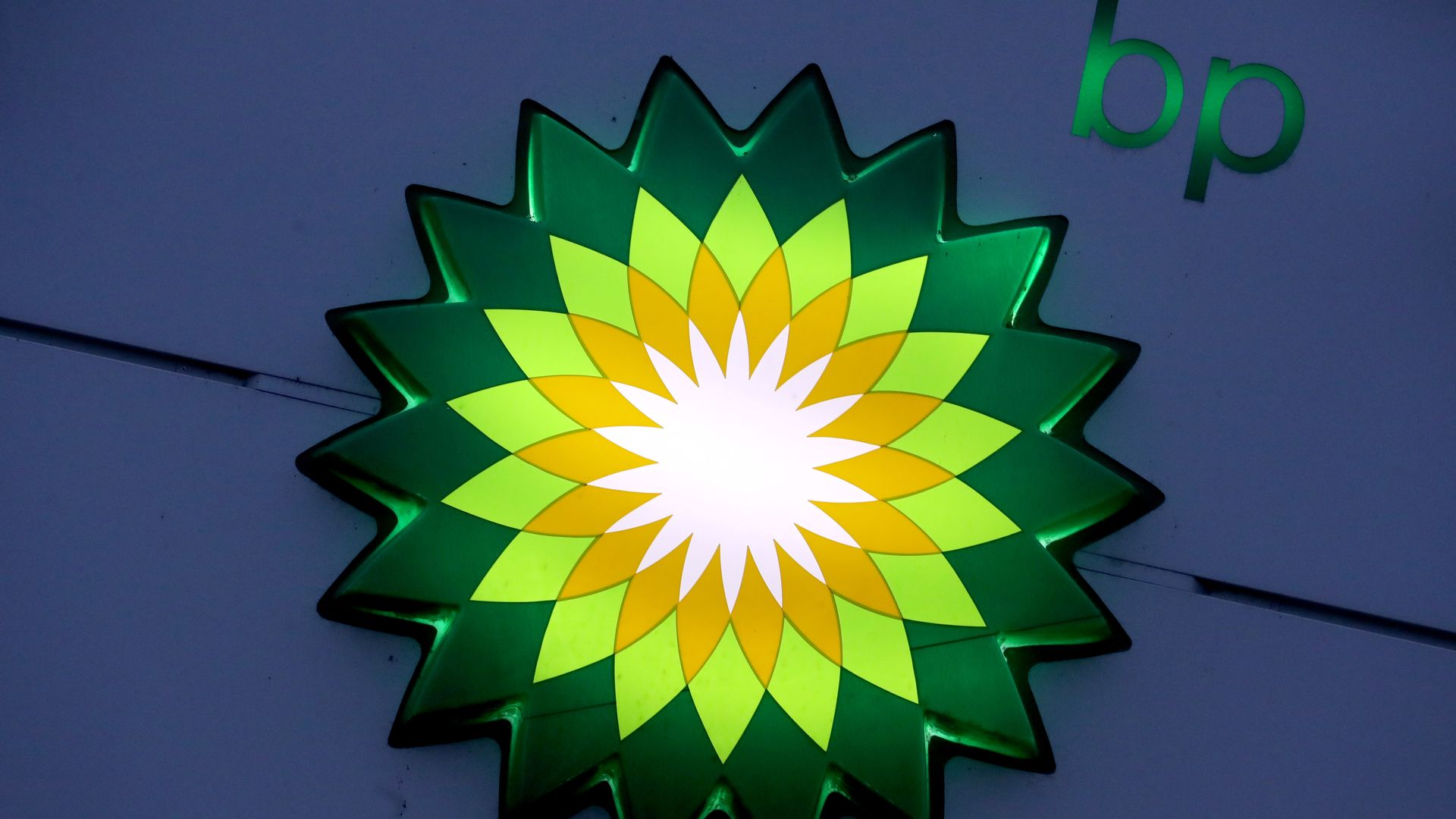 BP is supporting a proposal by activist investors that calls on the multinational giant to disclose how its spending and strategies sync up with the Paris climate agreement. In a related move, BP said progress on greenhouse gas cuts will factor into the pay of 36,000 employees, including executive directors.
Why it matters: Friday's move is the latest sign of how some of the world's biggest fossil fuel producers are responding to pressure from advocates — including some large investors — on global warming.
It comes 2 months after Royal Dutch Shell, after consultation with the same investor network called Climate Action 100+, agreed to set short-term carbon emissions goals for its products.
Where it stands: BP supports a resolution from Climate Action 100+ to be adopted at BP's annual meeting later this year.
Provisions include a call to show how billions of dollars of capital expenditures on oil-and-gas exploration and development, and investments in other technologies, are consistent with the Paris agreement.
The resolution recognizes BP's prior moves on climate, including "best in class" management of methane, but says more is needed.
"Based on current disclosures, it is not possible to evaluate the extent to which the Company's investments in fossil fuel reserves or resources are consistent with the Paris Goals," it states.
Who they are: The group says its 310 members collectively manage $32 trillion in assets. Members include Hermes EOS, Allianz Global Investors, Calpers, the Church of England Pensions Board, and HSBC Global Asset Management.
What they're saying: "This additional reporting will give investors better clarity about how BP can continue to deliver value through the energy transition in a way consistent with the Paris goals," BP chairman Helge Lund said in a statement.
When it comes to compensation, BP is linking annual bonuses with progress toward a 2018 pledge to cut emissions from its own operations by 3.5 million tons by 2025.
Go deeper:
Go deeper