Guaidó pens op-ed calling for Maduro ouster with "minimum bloodshed"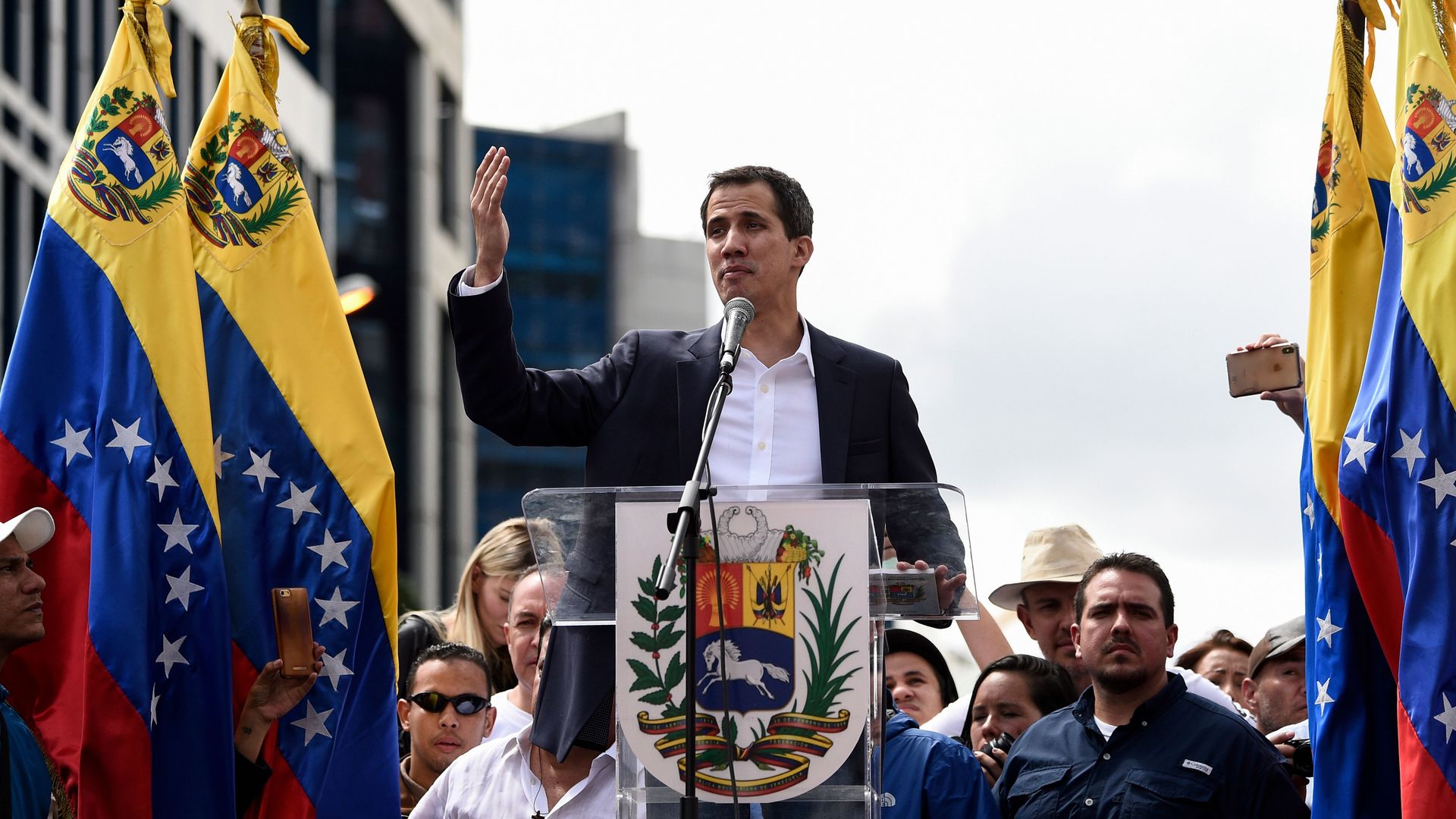 In a New York Times op-ed Wednesday, Venezuelan National Assembly leader Juan Guaidó, whom the U.S. and dozens of other countries have recognized as the country's interim president, called for unity among citizens and the international community to oust embattled President Nicolás Maduro with "the minimum of bloodshed."
Details: Guaidó wrote that Maduro has lost the public's trust and support, and that even "the poorest neighborhoods that had been Chavista strongholds in the past took to the streets in unprecedented protests." He also stressed that the support of the military will be essentially to toppling Maduro, and that "the majority of those in service agree that the country's recent travails are untenable." Venezuela's government-stacked Supreme Court has barred Guaidó from leaving the country and frozen his assets on Maduro's orders.
Go deeper: U.S. military threat looms over Venezuela's power struggle
Go deeper