U.S. EV sales are up, but better incentives needed for SUVs, crossovers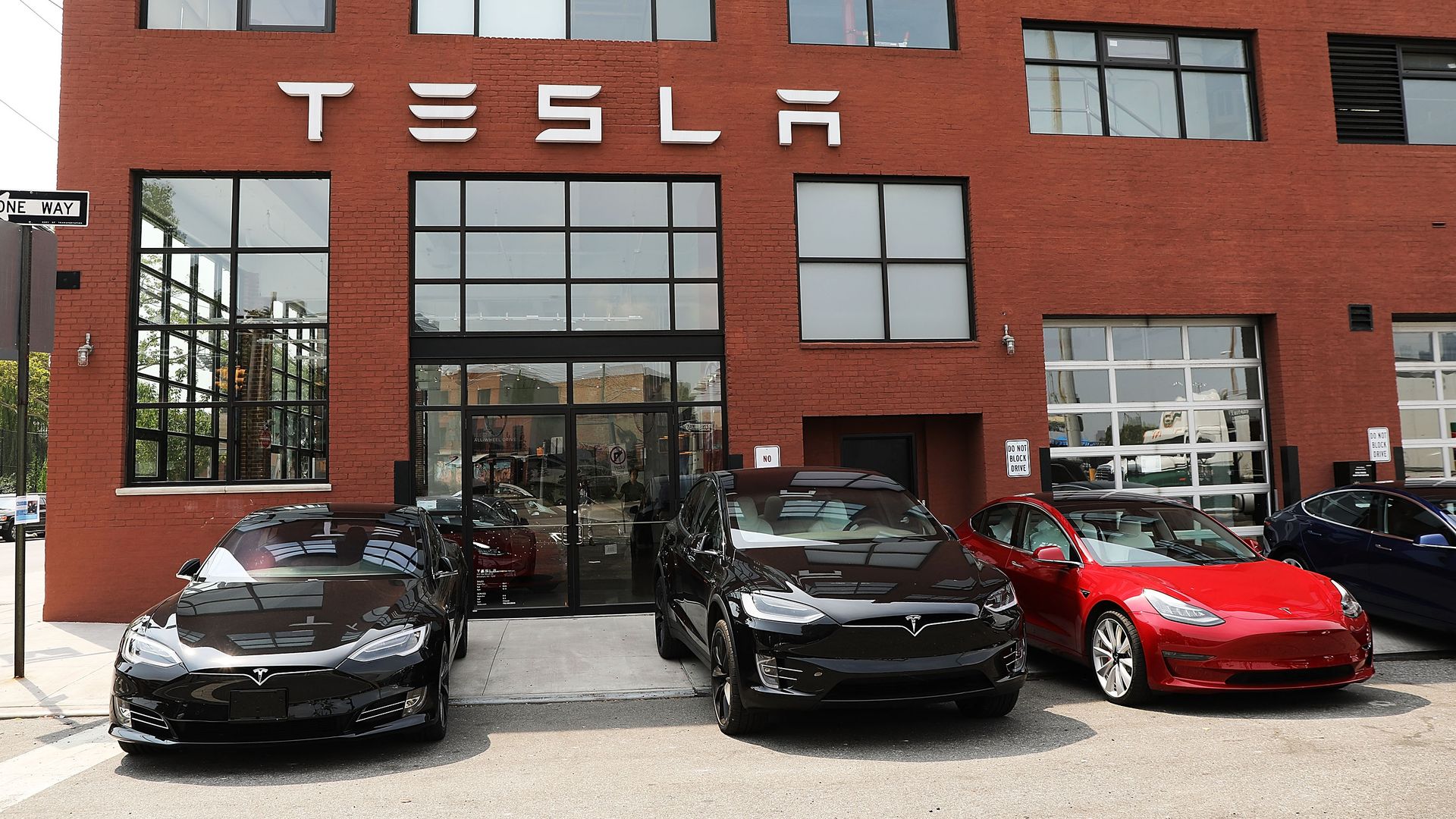 Although 2018's new vehicle sales in the U.S. were fairly flat with the previous year's, sales of electric vehicles (EVs) were up more than 80%, smashing previous records. That remarkable growth comes despite the fact that you can't even find an EV at many dealerships across the country.
Yes, but: Automakers may claim they've embarked on an electric revolution, but most have been slow to actually deliver on some fronts. While crossovers, the modern marriage between a car and an SUV, now make up the largest segment of the U.S. car market — nearly 40%, according to the Department of Energy — very few all-electric crossovers, SUVs or pickups exist.
Where it stands: The federal EV tax credit has been helping to lower the cost of EVs for hundreds of thousands of consumers over the past several years. But that program would need changes to better incentivize electric vehicle purchases:
A simpler discount process that gives consumers their rebate savings at the time of purchase.
Expanded consumer choice, through reforms of company-specific caps that currently cut off the tax credit for the EVs most consumers are buying.
A limit on the vehicle price rebates can be applied toward, reserving valuable discount dollars for people who might not otherwise be able to afford an electric vehicle, instead of using them on luxury vehicles.
An increased discount for larger batteries, so drivers wouldn't have to choose between getting an all-electric vehicle and getting the vehicle size or range they want.
What to watch: So far 10 states have adopted Zero Emission Vehicle standards, requiring automakers to expand consumer choice by selling a growing percentage of EVs in participating states. As more states adopt these standards, EVs could become increasingly common on dealer lots across the country, and automakers increasingly likely to develop high-quality EVs of all types.
David Friedman is vice president of advocacy at Consumer Reports.
Go deeper