White House warns Venezuela's Maduro to get out now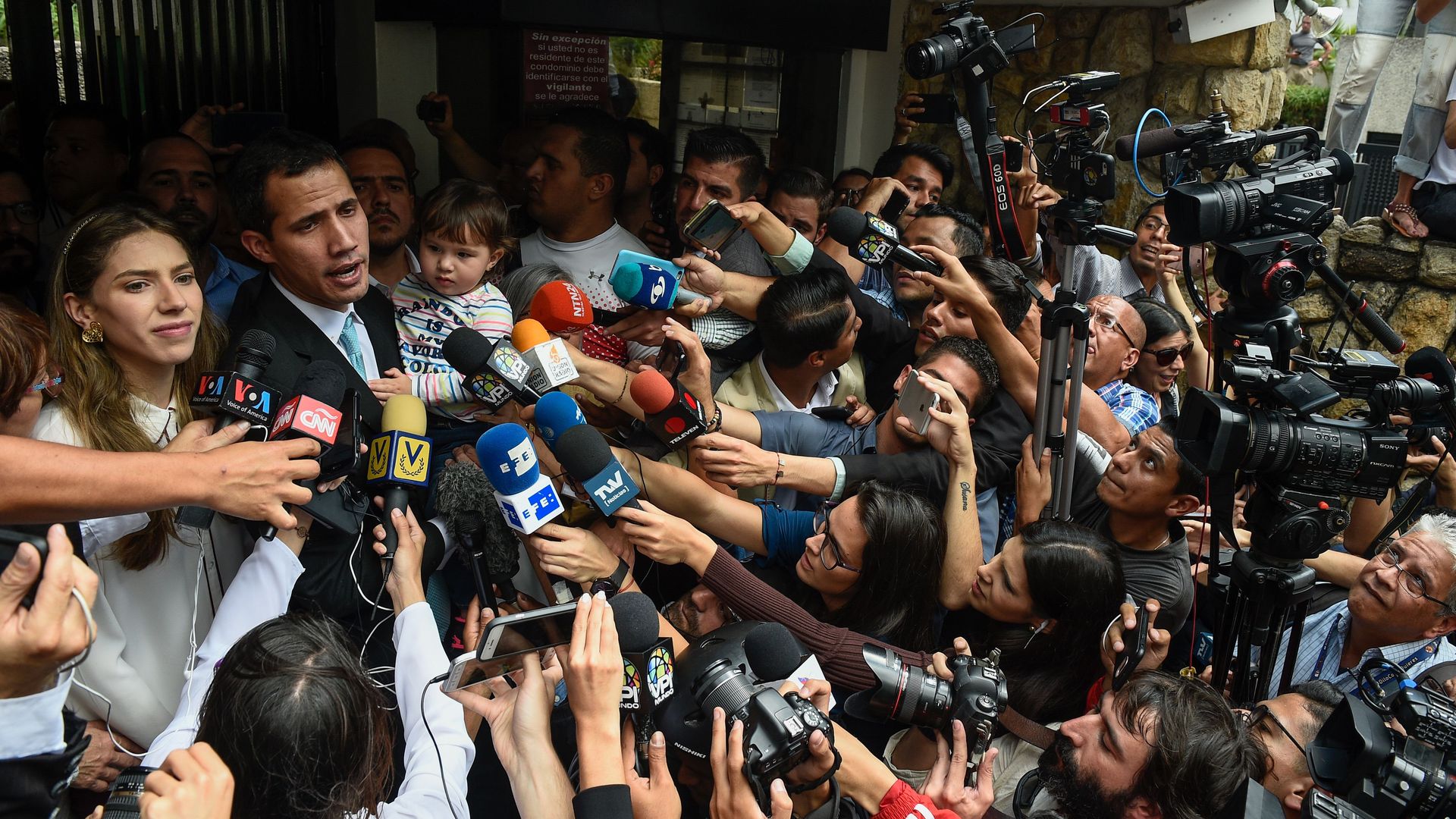 The White House is making Venezuelan leader Nicolás Maduro and members of his inner circle an offer: Accept amnesty from National Assembly President Juan Guaidó and move somewhere nice or dig in your heels and face the consequences.
What they're saying: "I hope this is the end. There's nothing we'd like more than for Maduro and those dozen people or so to pick up, leave the country" and allow for a democratic transition, a senior administration official told reporters today.
If the regime endangers Guaidó or otherwise gives the U.S. reason to escalate the situation, though, "We'll be creative. We're not going to announce it beforehand."
"Clearly the writing is on the wall," the official said, pointing to "desperate movements," including the arrival of Russian planes to "take out the last bits of gold and other commodities that Maduro and his cronies can get their hands on."
National Security Advisor John Bolton tweeted today: "I wish Nicolas Maduro and his top advisors a long, quiet retirement, living on a nice beach somewhere far from Venezuela. They should take advantage of President Guaido's amnesty and move on. The sooner the better."
What to watch: The official said the administration is focused "100%" on preparing humanitarian aid to be delivered once Maduro is out of the way. I asked whether there were any discussions about sending troops to Colombia (based on John Bolton's notepad) and got a lengthy non-denial.
The latest: Guaidó was reportedly threatened by paramilitaries who entered his home today. Meanwhile, in Brussels, the European Parliament voted to recognize him as president.
Go deeper: I joined Axios' Dan Primack on the Pro Rata podcast to discuss Venezuela.
Go deeper