Trump names judicial nominees for influential 9th Circuit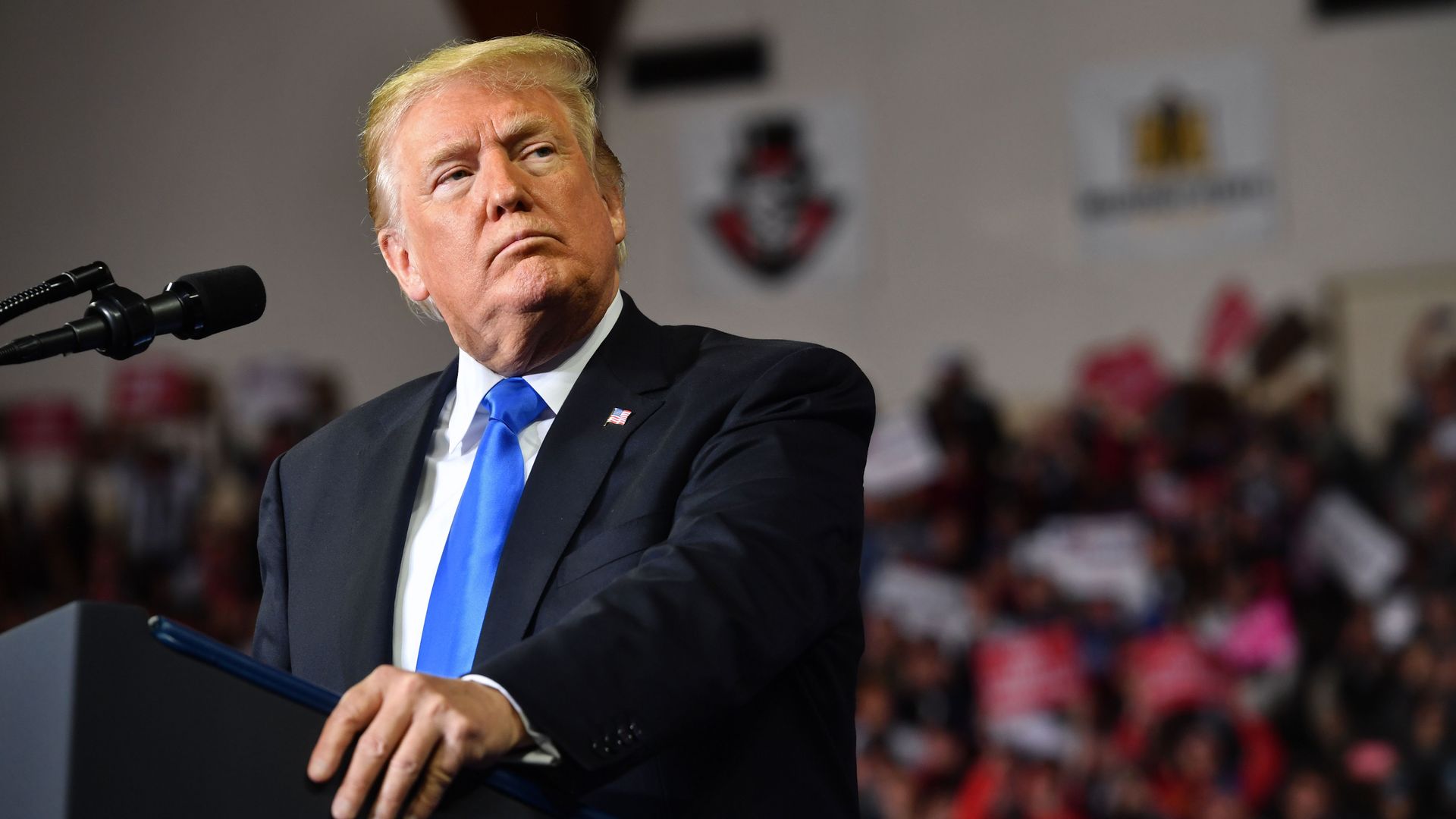 The White House on Wednesday announced President Trump's slate of judicial nominees to serve on California's Ninth Circuit Court of Appeals.
Why it matters: The influential and mostly liberal San Francisco-based 9th Circuit Court, which oversees the West Coast, Alaska and Hawaii, has consistently thwarted many of the president's signature policies. The court's most notable acts include blocking Trump's travel ban order, declining to delay an injunction to enforce the transgender military ban and ruling that the government cannot withhold funds from sanctuary cities.
Driving the news: Axios' Alayna Treene reported earlier Wednesday that there has been growing scrutiny among conservatives who argue that White House Counsel Pat Cipollone's negotiations with Democratic Sens. Dianne Feinstein and Kamala Harris were slowing the fast-paced confirmation process, which has yielded a record number of conservative federal judge appointments.
Details: The appeals court nominees include Daniel Collins, Kenneth Kiyul Lee and Patrick Bumatay. The nominees for district judgeships in California include Mark Scarsi, Jeremy Rosen, Stanley Blumenfeld and Patrick Bumatay.
Feinstein, the leading Democrat on the Judiciary Committee, said in a statement:
"We are deeply disappointed that the White House has chosen to re-nominate Daniel Collins and Kenneth Lee to the Ninth Circuit. ... In fact, we even identified candidates selected by the White House we could support to demonstrate our willingness to work cooperatively. Unfortunately, the White House is moving forward with three nominees to a circuit court who have no judicial experience."
Go deeper: Trump's judicial agenda takes center stage with House flip
Go deeper