Unpacking Trump's Venezuelan oil move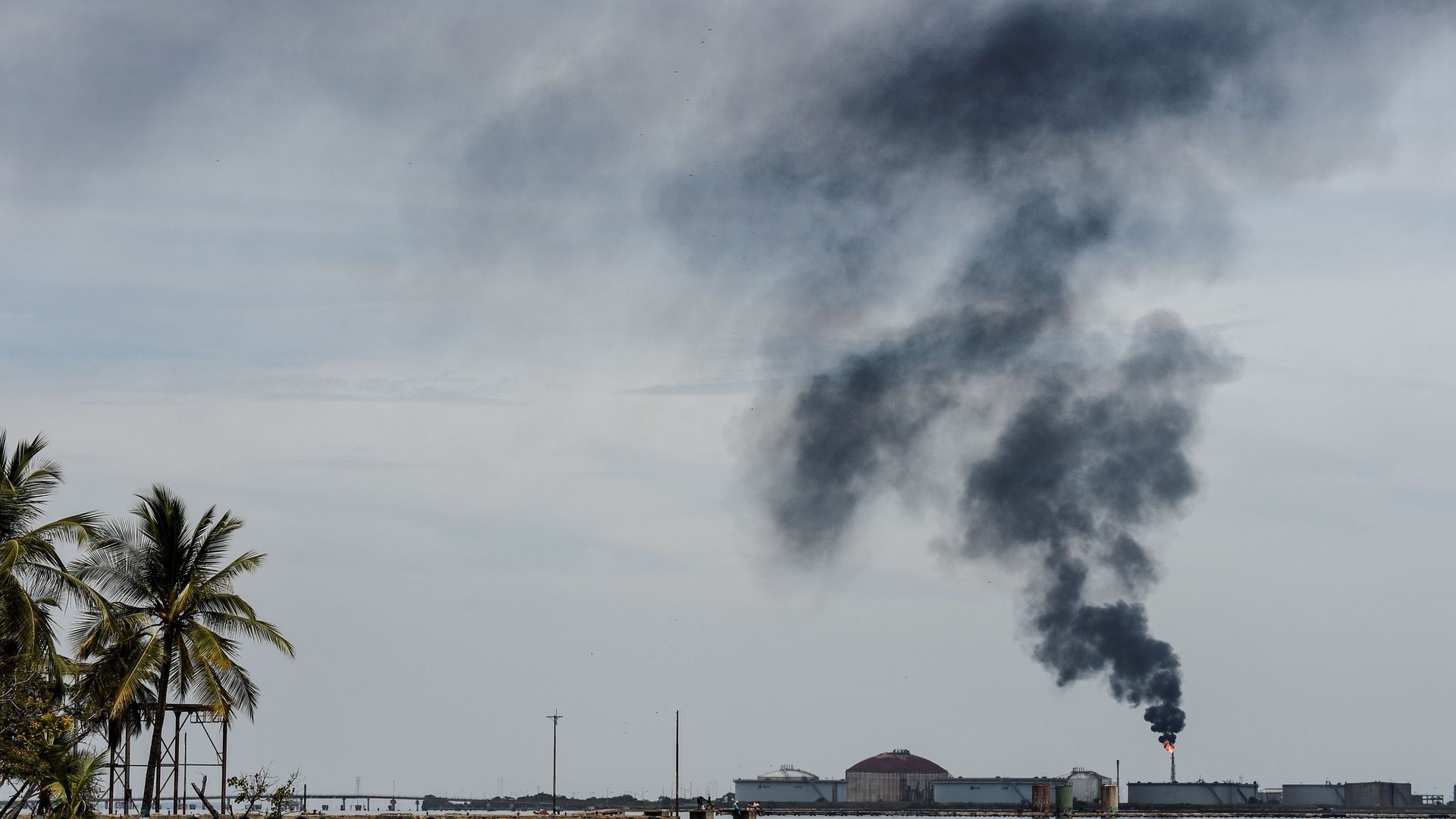 The stocks of refiners Valero and Chevron, two big buyers of Venezuelan crude, barely moved after the White House rolled out major sanctions against the country's state oil company PDVSA.
Why it matters: The muted response signals how the new sanctions, while a major escalation, aren't going to upend refining markets or spike prices for now.
Why: There are at least 2 reasons: The Treasury Department orders give refiners several months to wind down purchases, and refiners could see this coming.
Valero, the second-largest U.S. importer of Venezuelan crude after PDVSA subsidiary Citgo, said in a statement that it "will re-optimize our crude supply to minimize any resulting impacts."
What they're saying: "The U.S. government has gone to great lengths to try to limit the implications for the operations of CITGO and the U.S. Gulf Coast refining industry," sanctions expert Elizabeth Rosenberg said in this helpful S&P Global Platts explainer.
But Rosenberg, a former Treasury adviser, added: "Nevertheless, the new financial pressure plan will have tremendous effects for US firms who are scrambling to evaluate how PDVSA and Maduro will react and whether pressure on US energy product sales to Venezuela will be next."
What's next: The U.S. was importing over a half-million barrels of Venezuelan crude per day as of late 2018, but refiners will look to other sources.
"If sanctions are fully imposed, flows of heavy crudes into the US are most likely to increase from Mexico, Canada, Saudi Arabia and Iraq, according to analysts," S&P Global Platts writes.
Threat level: ClearView Energy Partners said in a note that even with the 3-month wind-down, if Venezuelan President Nicolás Maduro cuts exports to the U.S., "Gulf Coast refiners could be forced to bid early for heavy crude at premiums that reflect logistics costs."
"In addition, a shortage of diluent could accelerate Venezuela's crude declines, creating potential for market tightness in 2Q2019 ahead of summer driving season and the next Iran sanctions window in May … if Maduro lasts that long."
Go deeper: U.S. sanctions Venezuela's state oil company in push for regime change
Go deeper