Trump mocks climate change as polar vortex threatens Midwest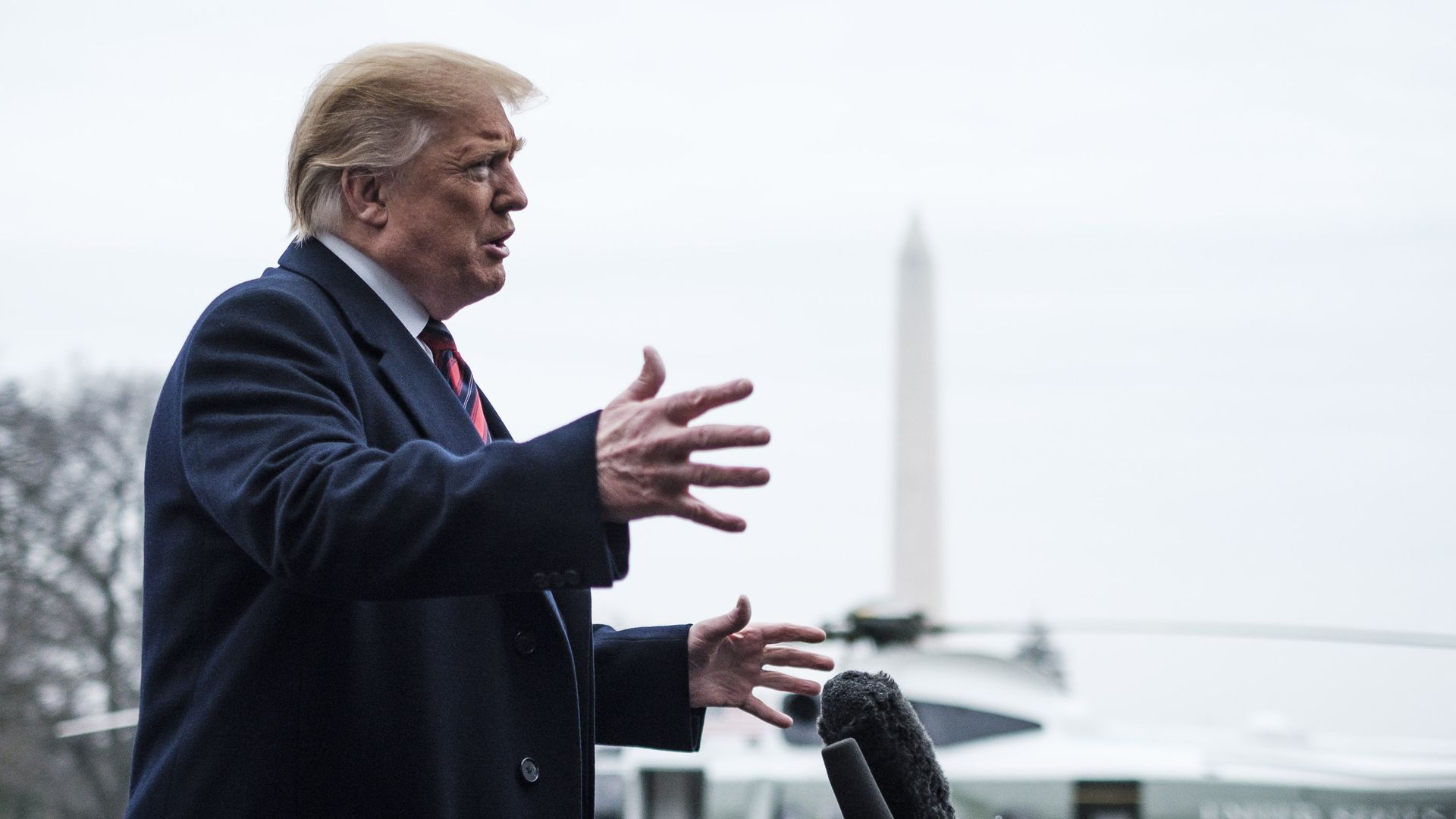 Amid record cold temperatures in the Midwest, President Trump took to Twitter late Monday to cast doubt on the reality of climate change and, once again, conflated weather with climate change by citing the frigid blast.
"In the beautiful Midwest, windchill temperatures are reaching minus 60 degrees, the coldest ever recorded. In coming days, expected to get even colder. People can't last outside even for minutes. What the hell is going on with Global Waming? [sic] Please come back fast, we need you!"
Reality check: "The globe as a whole is still much warmer than normal, and scientists say the cold snap in parts of the U.S. in no way invalidates the overwhelming scientific evidence showing global average temperatures are increasing due to the burning of fossil fuels for energy," Axios' Andrew Freedman wrote earlier today.
Go deeper:
Go deeper