Tesla stock has 4 weeks to rally before a big bond is due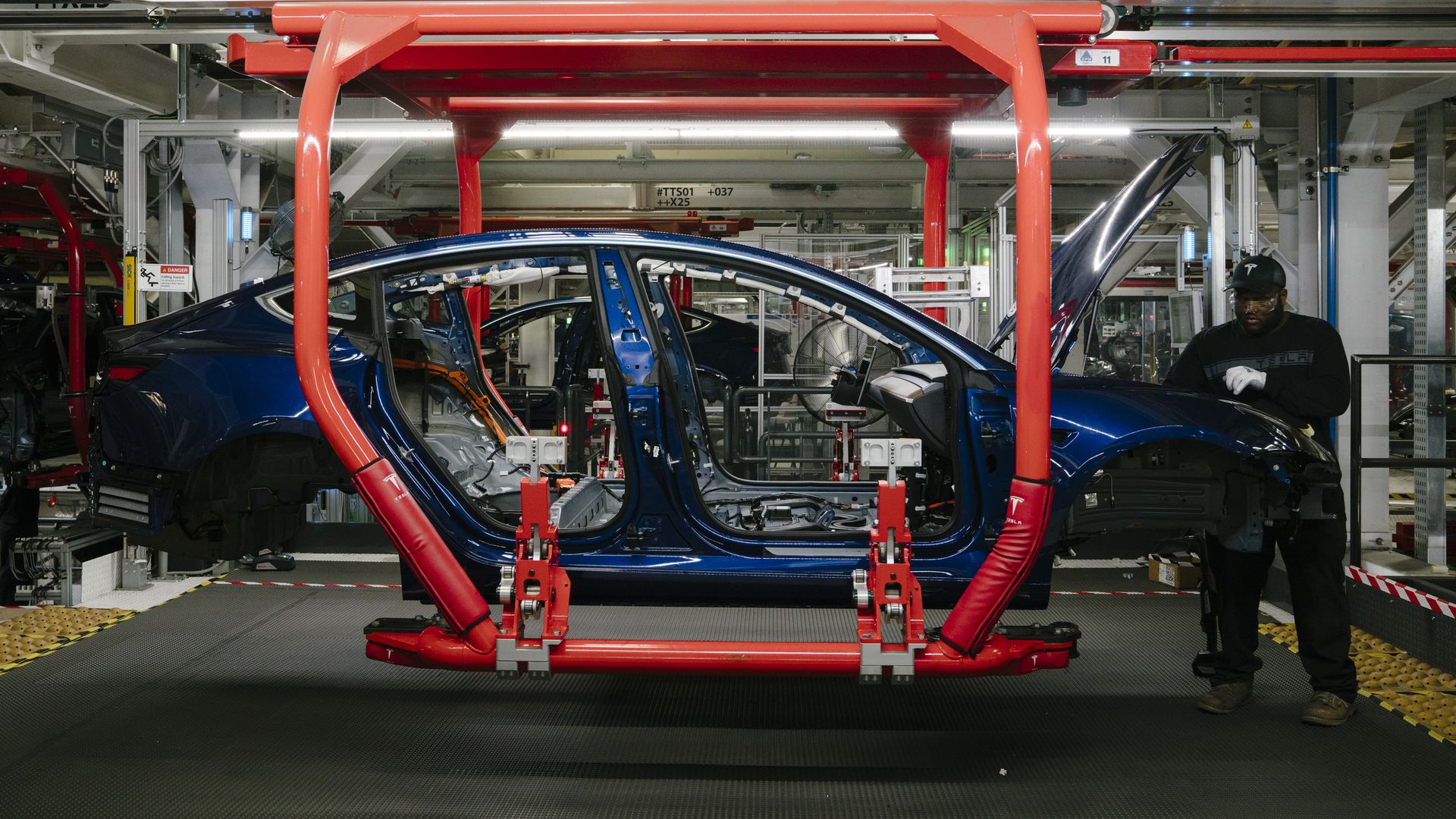 Tesla has a $920 million debt coming due March 1 from bonds issued in 2014, which can be paid if the electric automaker uses a mix of cash and stock — but that would require Tesla shares to jump about 21% from their current level, Bloomberg reports.
The big picture: Tesla's stock is known for wild fluctuations — Saudi Arabia hedged its significant stake this week — so Bloomberg notes that it's conceivable that it could hit the 21% milestone over the short time frame. And CEO Elon Musk is set to report the company's fourth-quarter warnings on Wednesday, which could be the spark it needs.
Editor's Note: This story has been corrected to note that $920 million is due. The original story said $920 billion. Axios regrets the error.
Go deeper