FBI unable to determine Vegas shooter's motive beyond death, infamy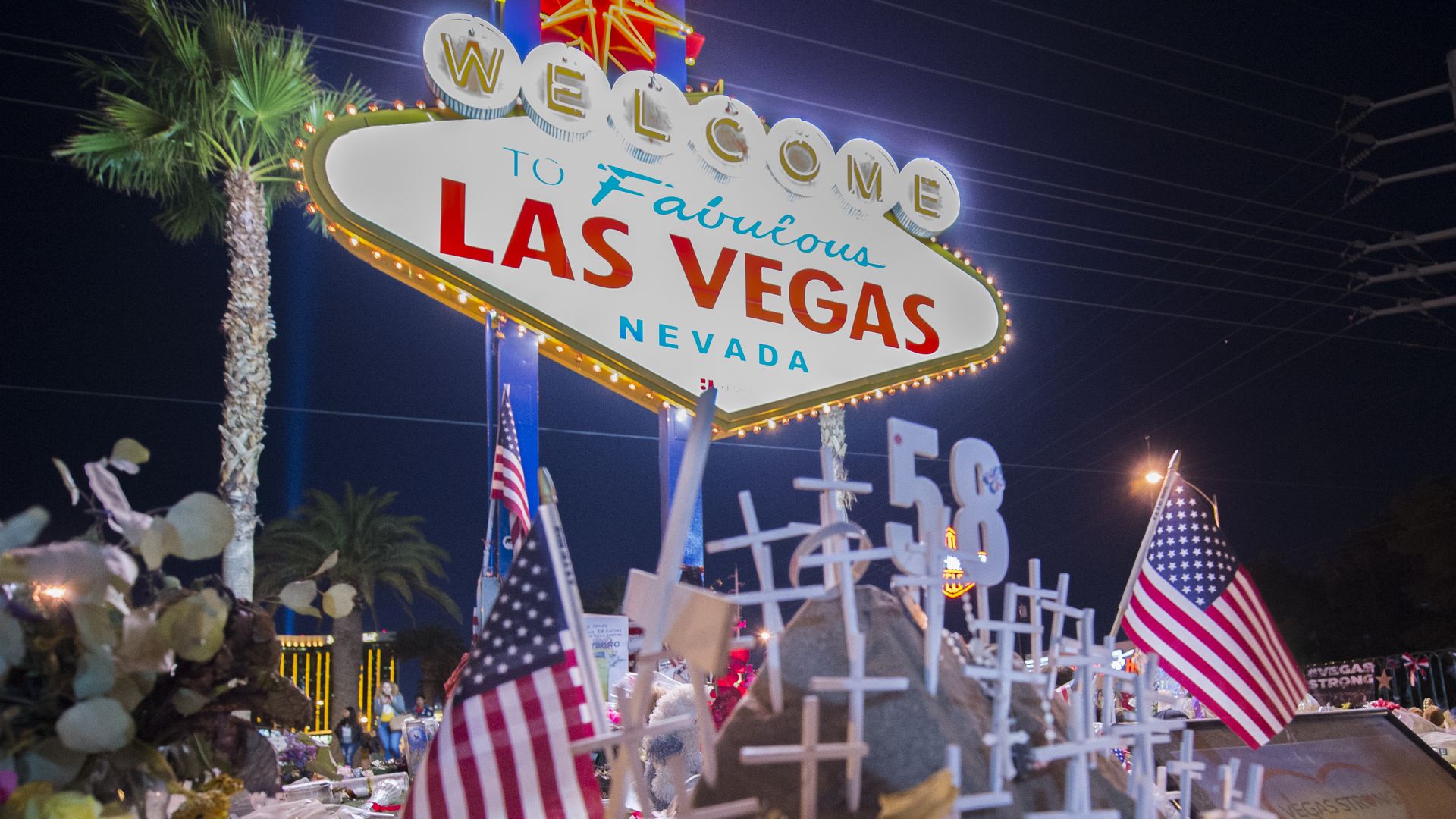 Following its months-long investigation into the man who murdered 58 people in Las Vegas in October 2017, the FBI has determined that the only discernible motive for 64-year-old Stephen Paddock was his desire to kill as many people as possible and gain "some form of infamy," according to AP.
Why it matters: Ever since Paddock carried out the deadliest mass shooting in modern U.S. history, opening fire on concertgoers from his hotel room, there has been confusion about his motives. According to the FBI, the attack was not about targeting "a specific casino or venue," but about destruction and notoriety. As AP points out, Paddock "took whatever motive might stretch beyond that to his grave."
Go deeper