Electric, autonomous vehicles could cut U.S. gasoline demand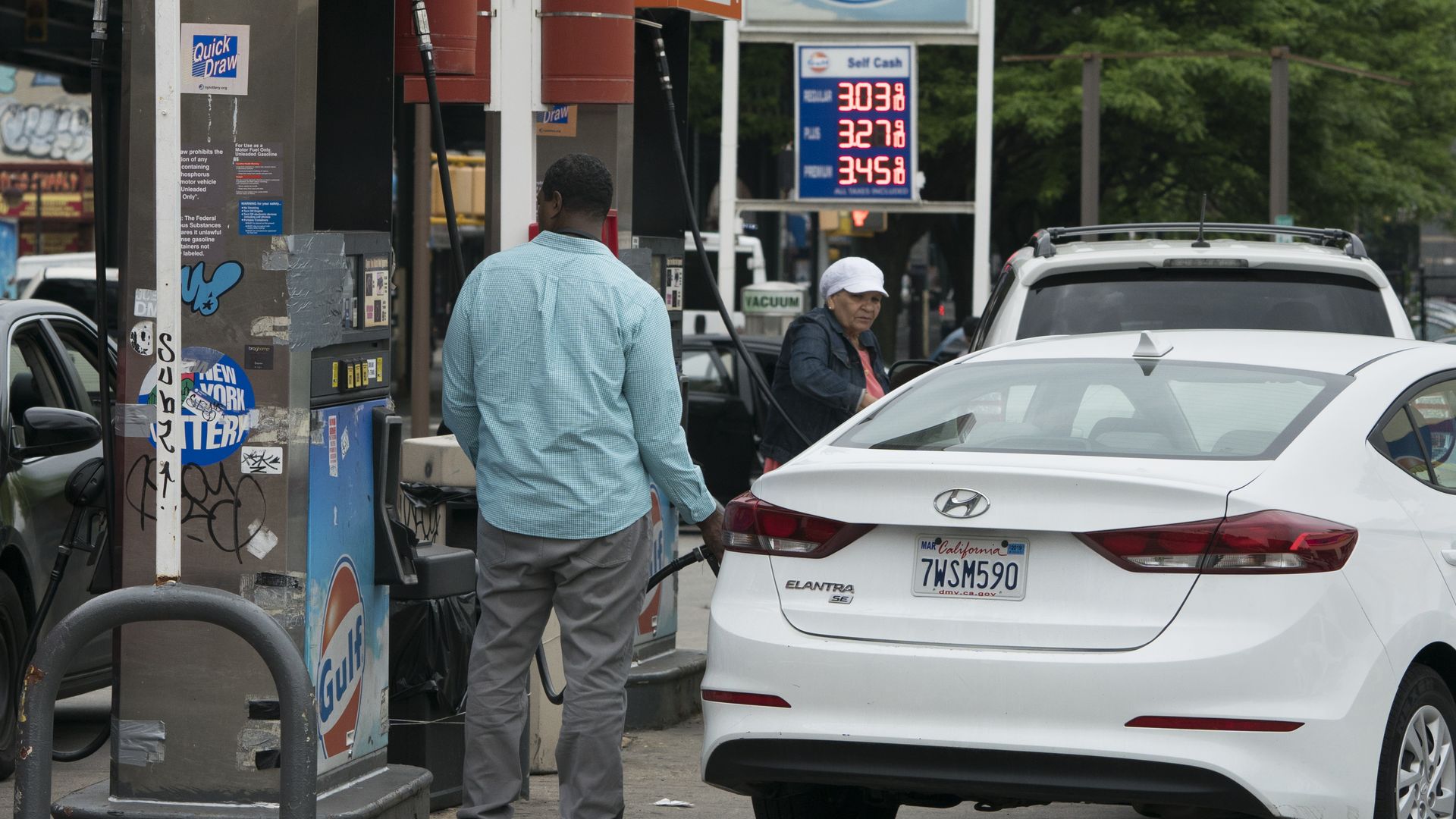 A new Morningstar report says that the rise of autonomous and electric vehicles may steeply cut U.S. gasoline demand in coming decades.
Why it matters: The report adds to analysts' efforts to game out how interlocking changes in mobility will affect fuel demand and, by extension, greenhouse gas emissions.
What they found: They project that the introduction and adoption of autonomous vehicle tech will cut ride-hailing costs a lot, although total vehicle mileage likely rises as consumers use ride-hailing and car-sharing more.
That's due to miles driven by AVs with no passengers, along with ride-hailing cannibalizing public transit, walking and bikes.
But, but, but: The growth of EVs more than offsets the rise in fuel use from more traveling.
By the numbers, per the report:
Gasoline demand could fall by 70% by 2050.
Ride-hailing could account for more than 1/5 of light-duty vehicle miles traveled by 2050.
A "base case" scenario envisions a massive rise in EV sales, one that vastly outstrips the latest (and pessimistic) Energy Information Administration outlook.
EVs could account for 45% of U.S. light-duty sales in 2050, with hybrids and plug-in hybrids taking another 45%.
Go deeper