StoryCorps aims to counter online polarization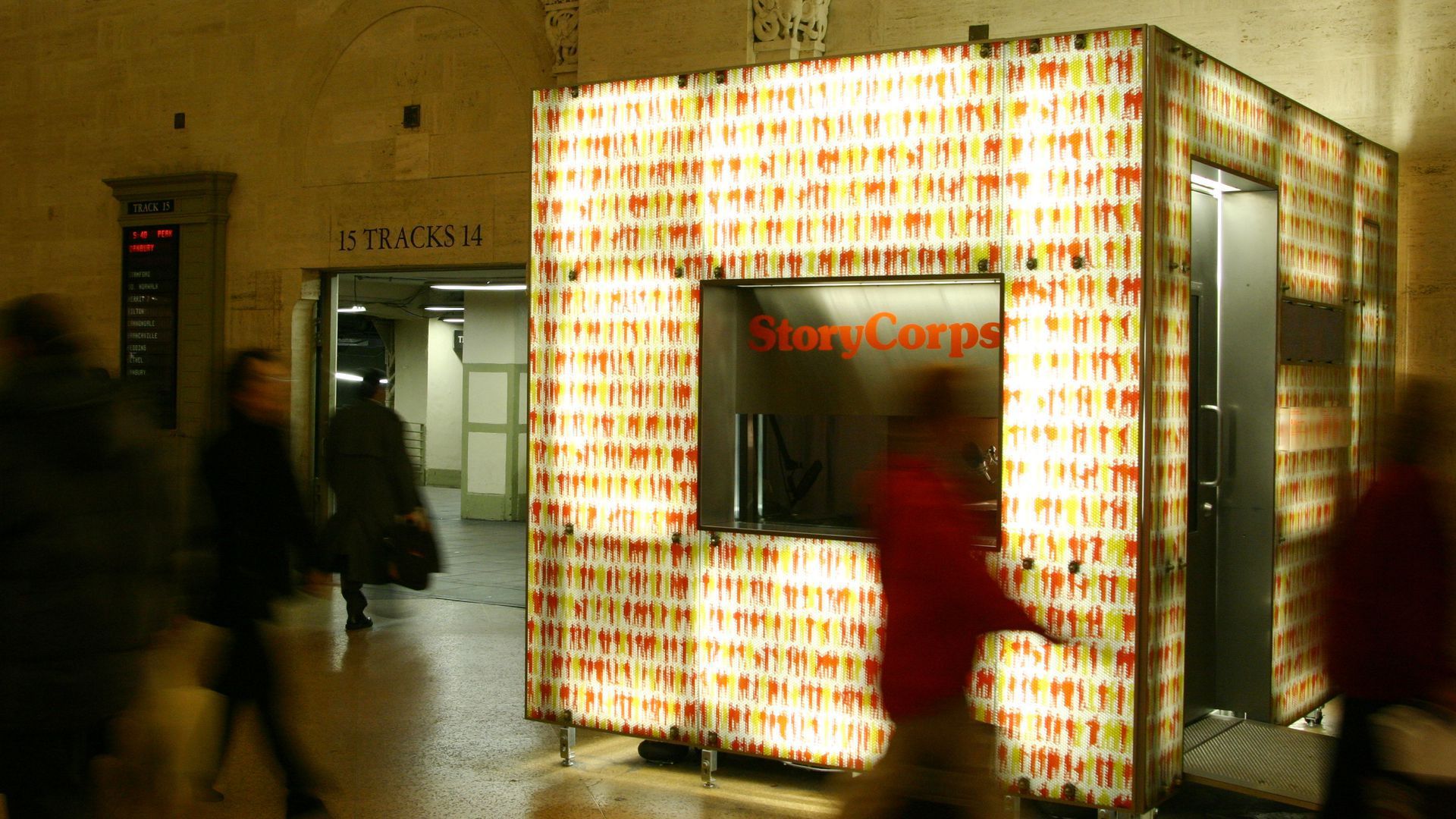 StoryCorps founder Dave Isay, who has spent a large part of his career facilitating conversations between individuals in person, says that the way large online platforms has transformed discourse "scares the s--- out of me."
The big picture: Since its 2003 founding, StoryCorps has recorded conversations between people who know each other — preserving the interactions for posterity.
In response to a moment of intense political polarization, StoryCorps has started to record pairs of individuals from sharply different viewpoints talking with each other about their lives.
Details: Isay describes himself as a limited user of Facebook and Twitter, finding that online platforms have polarized political debate by rewarding frustration and anger with more likes and comments.
"On Twitter, it's completely disposable and you're reinforced for being nasty," he told Axios on the sidelines of the Koch political network's annual winter gathering for hundreds of its top donors.
"It's just a self-perpetuating, incredibly dangerous feedback loop," he said, noting that online rage could eventually motivate physical violence.
"At StoryCorps, it's the opposite of disposable. It lasts forever, and every instinct is to be your best self," he said.
Isay was featured on an after-dinner panel for donors on Saturday about polarization. A Koch-affiliated foundation is among the funders of the new project, called One Small Step.
Isay says the initiative has proven very successful.
"My experience in the last 18 months has been that things are worse in the country than we realize, but people are scared and they're open to trying to fix it," he said.
What's next: Hundreds of people have participated in One Small Step interviews so far, Isay said, but the organization expects to grow the program significantly.
Go deeper