Germany takes a decisive, if sluggish, step toward phasing out coal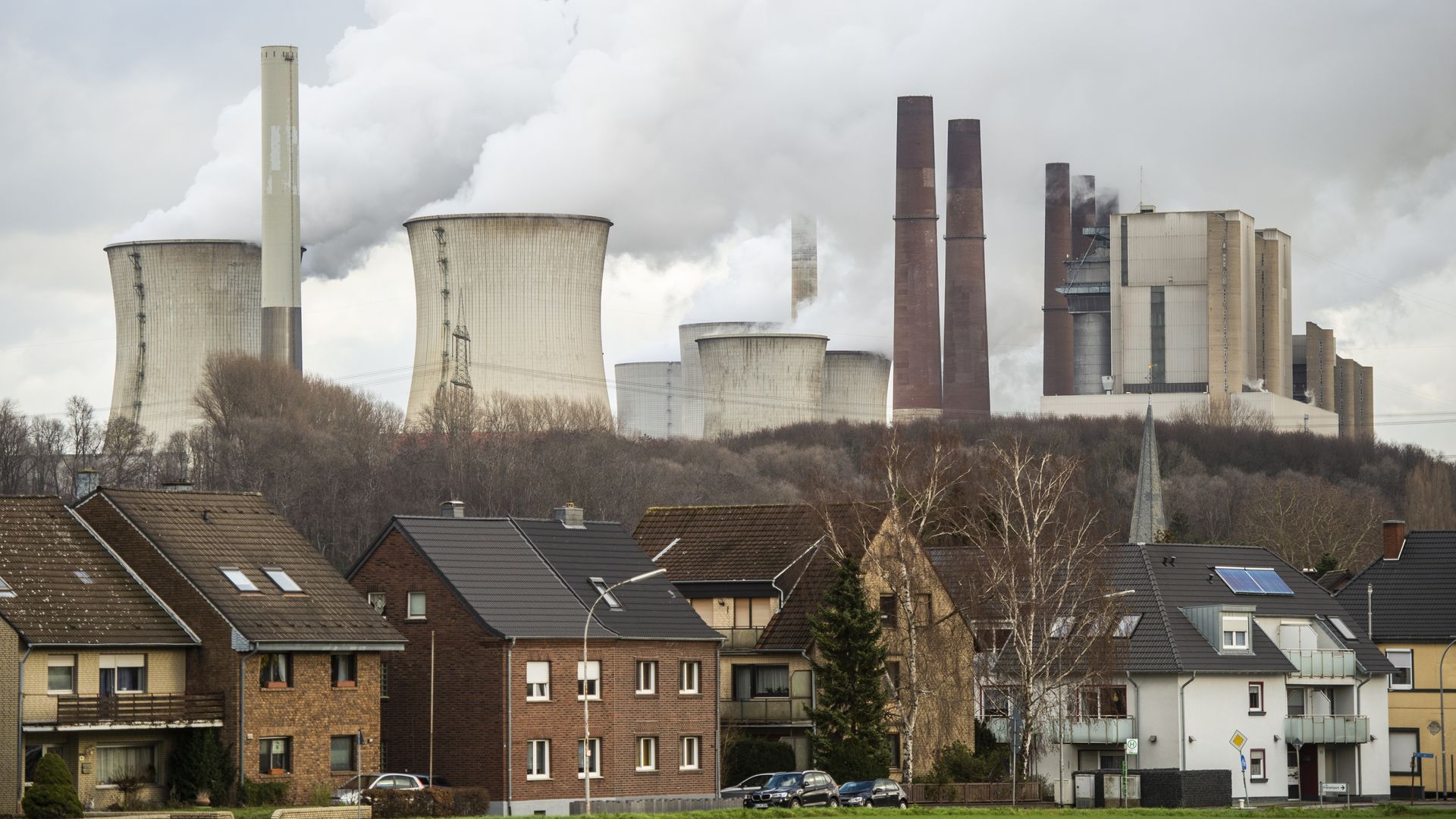 After a marathon negotiating session, the German Commission for Growth, Structural Change and Employment appears to have reached a landmark agreement to phase out the country's coal fleet no later than 2038 and as early as 2035. The agreement includes near-term plans to eliminate 12 gigawatts of existing coal plants in the next four years, equivalent to 25% of the country's fleet.
Why it matters: According to the Intergovernmental Panel on Climate Change, the developed world must phase out its coal fleet no later than 2030 for the world to avoid more severe consequences climate change. However, Germany is one of only a few large industrial nations to formally pledge to phase out coal.
Given that Germany is considered the industrial powerhouse of Europe, this announcement could send a powerful signal to other countries about the urgency to transition to renewable energy. Germany is also symbolically important because the "Energiewende," its plan to transition off nuclear power, has become a model that many nations around the world have followed, leading them to phase out nuclear first without addressing the more pressing problem of coal. The move will likely make an impression across Asia, which is currently undergoing the last bouts of coal expansion.
Yes, but: Germany is nonetheless well behind the 2030 deadline set by the IPCC. Its timeline has also been criticized for being too slow; the U.K., the birthplace of the Industrial Revolution, now regularly runs for days at a time without any coal power.
What to watch: The commission's successful negotiations are promising, but the findings must still be translated into law. This will require an act of parliament, setting up a crucial phase in the German energy transition that will play out in the months to come.
Justin Guay directs global climate strategy at the Sunrise Project and advises the ClimateWorks Foundation.
Go deeper