New report says the future of EVs in the U.S. looks grim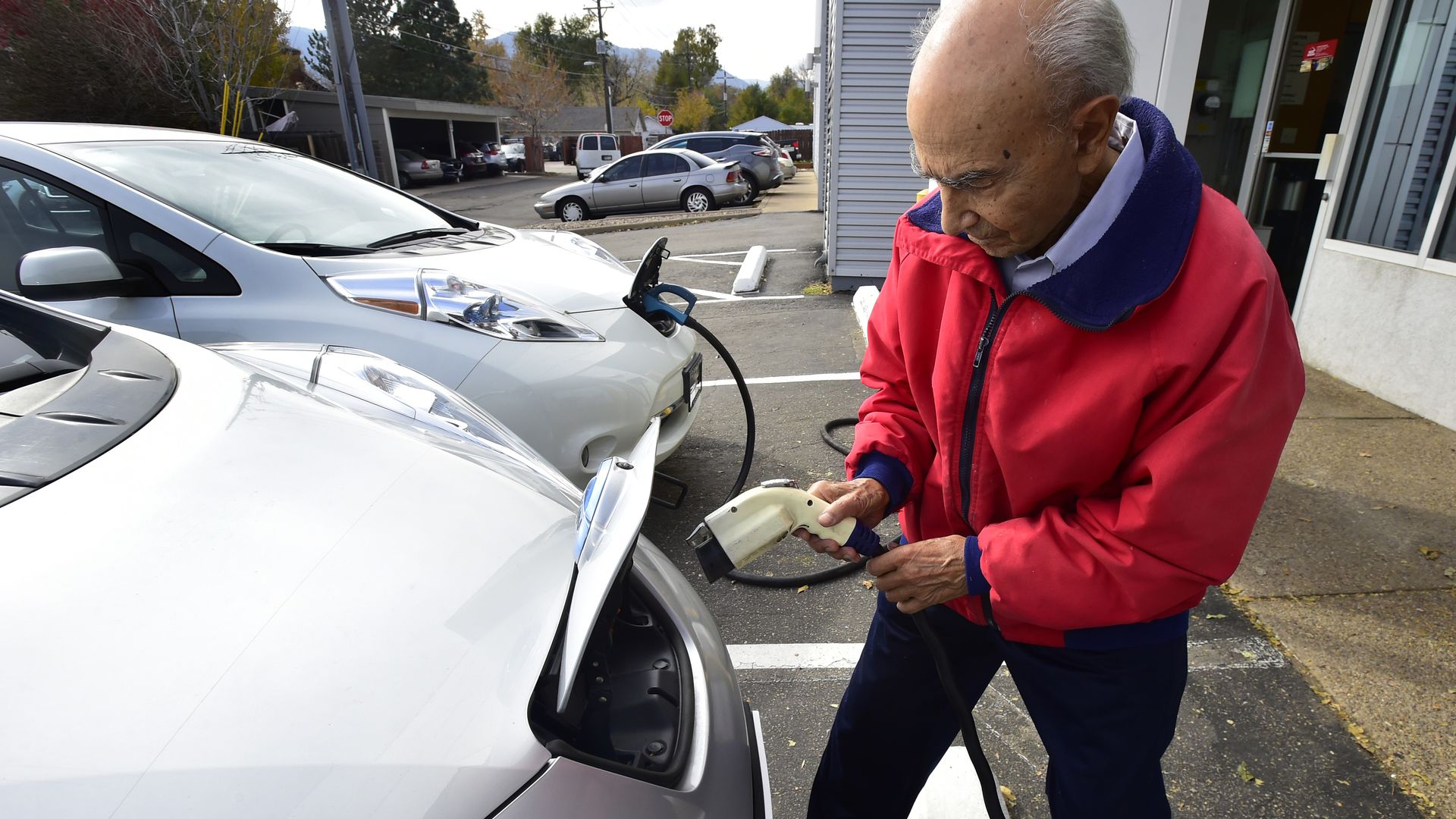 The Energy Information Administration's latest set of long-term projections is kind of a sad trombone when it comes to the growth of electric vehicles in the U.S.
Where it stands: The "reference case" in the EIA's Annual Energy Outlook 2019 projects that EVs will grow but internal combustion engines will remain "dominant" through at least mid-century.
They see gasoline-powered and to a much lesser extent "flex fuel" (gasoline-high ethanol) vehicles accounting for 75% of the light-duty sales in 2050.
The other side: Contrast their outlook with the consultancy BloombergNEF.
They see battery electric vehicles (BEVs) and plug-in hybrids swelling to 64% of the U.S. market in 2040, with BEV sales around 10.3 million, which is several times what EIA projects, their analysts told me.
Yes, BNEF has long been the optimistic end of the spectrum, but a number of major forecasters have been boosting their estimates, too.
Where it stands: The EIA has long faced criticism for low-balling the growth of renewables, and there's reason to think they're too conservative when it comes to EVs too.
Consider Rice University analyst Daniel Cohan, who questions the EIA's cost comparisons for gasoline-powered versus electric-powered vehicles.
But, but, but: To be fair, it's an exercise and the EIA takes some pains to show that there are all kinds of variables and the future, like, hasn't even happened yet.
The reference case, for instance, assumes that laws and policies remain unchanged, and needless to say U.S. policy isn't static.
Go deeper: Harvard energy expert Jesse Jenkins discussed the topic via this Twitter thread over the weekend.
It's a helpful look at the uses and limitations of long-term models and his view that the EIA's methods don't adequately consider technology and economic changes.
Go deeper