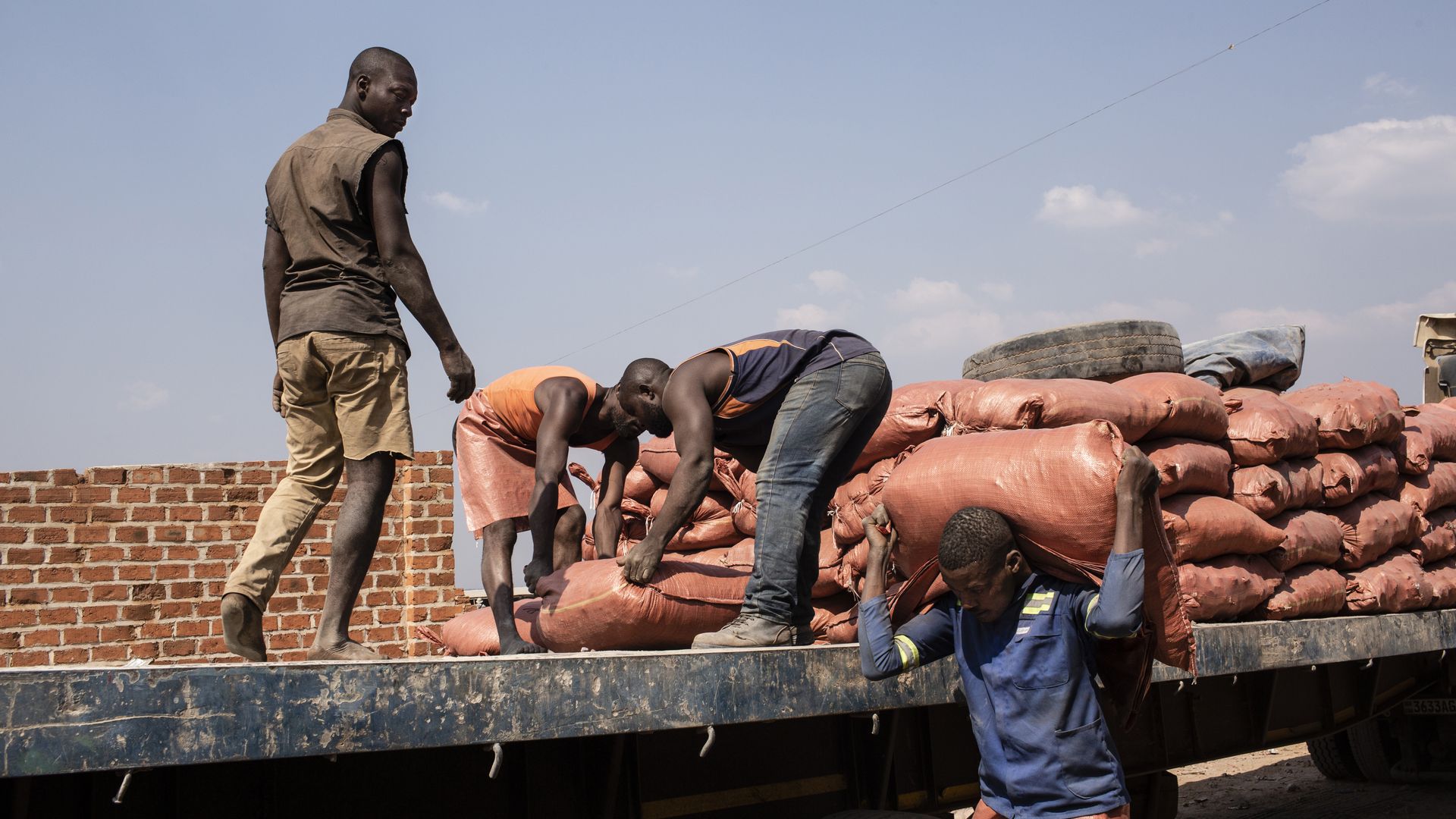 Two new articles highlight the challenge of ethically sourcing cobalt from the Democratic Republic of the Congo.
Why it matters: Cobalt is a key material for batteries for EVs and other uses, and the DRC provides over half the world's supply.
What they're saying: Writing in Foreign Policy, Antony Loewenstein takes a skeptical view of Blackwater founder Erik Prince's new project to invest in the development of natural resources for EV batteries in the Congo and elsewhere.
The piece notes that the Prince wants to create more ethical mining for the material, which is now reportedly often mined under hazardous conditions and with child labor.
But, but, but: "Prince's record in conflict zones provides little reason to believe he has either the inclination or ability to mitigate violence in Congo or Afghanistan," Loewenstein writes.
A separate weekend piece in the New York Times looks in detail at cobalt and copper mining in the DRC in the context of the region's tragic conflicts and corruption.
"The mineral riches that should make the country wealthy have funded governments whose corruption has undermined the young democracy and left its people desperately poor," writes Michael J. Kavanagh.
"The copper and cobalt boom has brought Congo steady economic growth, yet its per capita income remains among the lowest in the world."
Go deeper: A push for a battery leap to eliminate "blood cobalt"
Go deeper