Advances in U.S.–Taliban peace talks offer cause for cautious optimism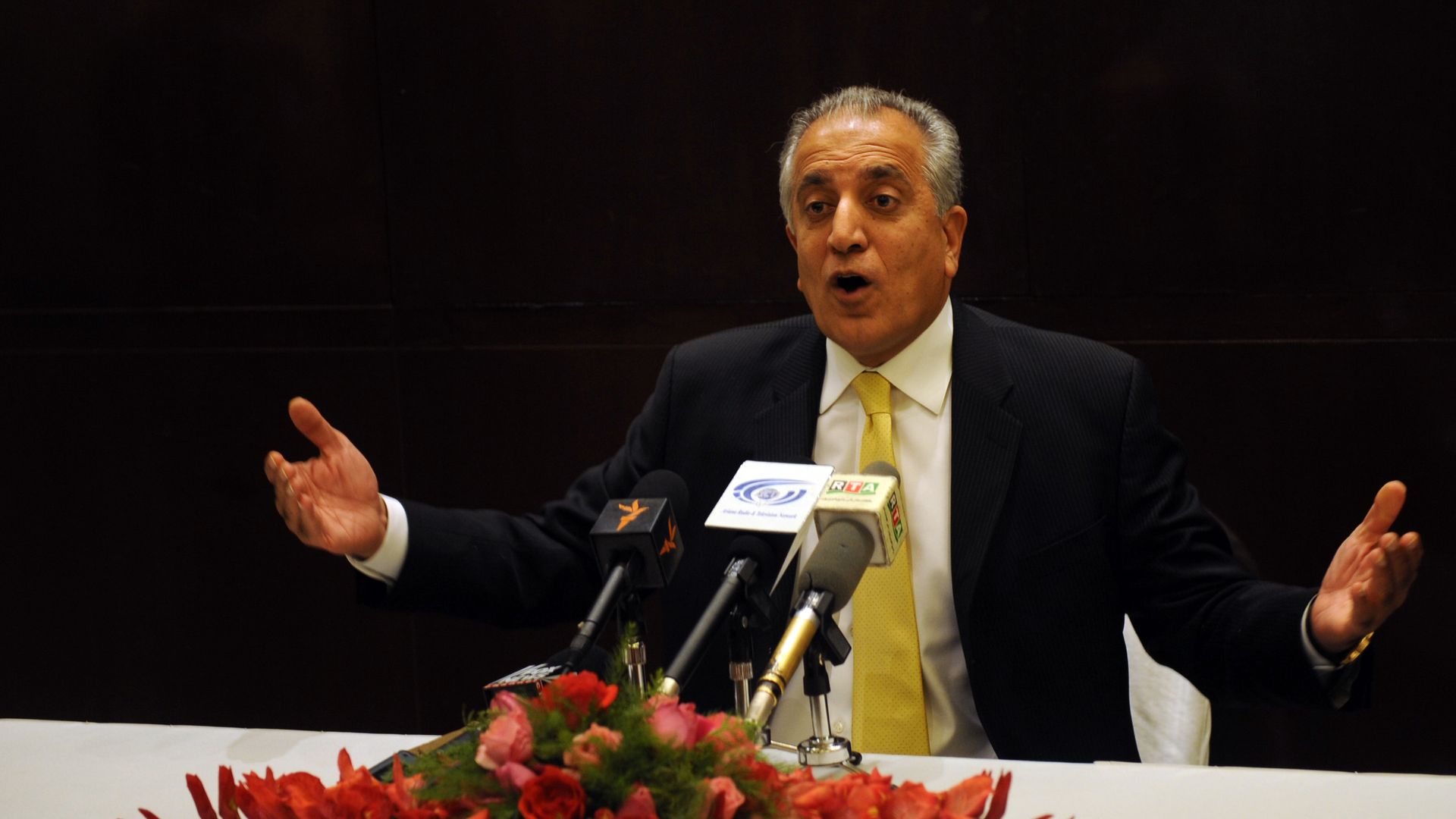 After failing to produce the blueprint of a deal in many previous talks, the U.S. and the Taliban have now agreed in principle to a framework that would provide a Taliban guarantee that Afghan soil wouldn't be used by terrorists — followed by the possibility of a U.S. troop withdrawal and Taliban concessions that include a cease-fire and agreement to hold formal negotiations with Kabul.
Why it matters: This isn't just a case of several Taliban factions trying to test the waters and seeing what the U.S. has to offer. The Taliban has sent several of its top leaders to the negotiations — high-ranking officials who would not show up just for informal chats with the Americans.
What to watch:
1. After past talks between the two sides, the Taliban has often walked back initial reports on progress, and some of its recent public statements have already struck a less optimistic tone than those of U.S. negotiators. Until Taliban messaging becomes more positive, expectations of a deal should be kept in check.
2. The Afghan government is understandably unhappy for being left out of the conversation thus far, so Washington will have to accommodate it if these fledgling efforts toward peace are to grow more promising. Will the U.S. insist on guarantees that the Taliban honors Afghanistan's constitution and doesn't try to undercut hard-earned women's rights? And above all, will the U.S. hold off on any troop withdrawal plan until there are clear assurances that the Taliban is committed to declaring a cease-fire and launching talks with Kabul?
The bottom line: The Taliban has plenty of leverage and it's negotiating from a position of strength. If it doesn't like where things are going, its leaders can easily back out, undercutting the encouraging progress made in the last few days.
Michael Kugelman is deputy director and senior associate for South Asia at the Wilson Center.
Go deeper