Congo inauguration marks first peaceful transfer of power in 60 years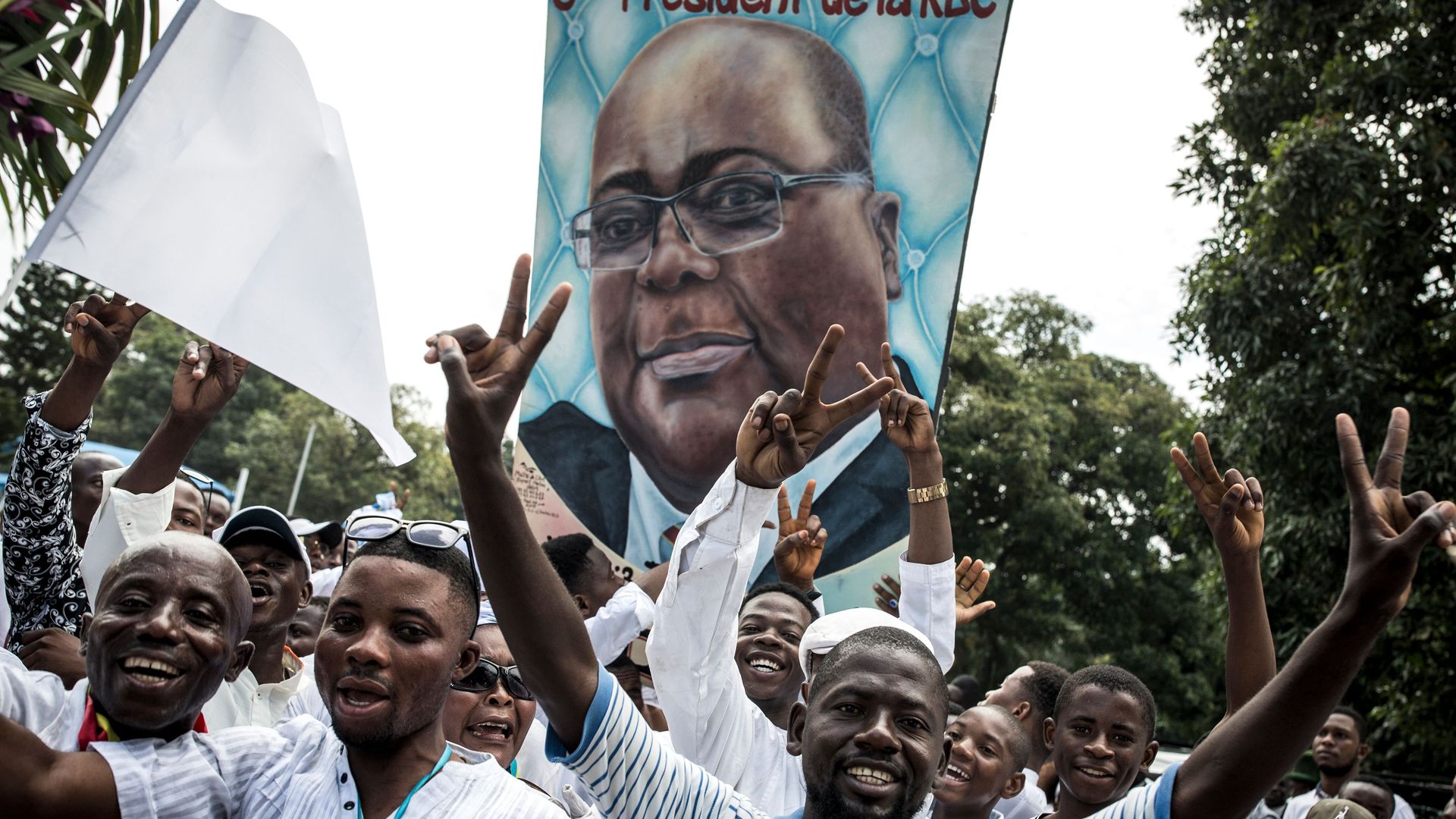 The Democratic Republic of the Congo experienced its first peaceful transfer of power since declaring independence from Belgium in 1960, with opposition leader Felix Tshisekedi sworn in as president Thursday after winning a surprise election earlier this month, the AP reports.
The backdrop: Tshisekedi's inauguration comes after more than two turbulent years of election delays. There remain lingering allegations of fraud and suspicions that strongman Joseph Kabila, who served as president for 18 years, cut a deal to make Tshisekedi his successor. Congo's electoral commission declared Tshisekedi the official victor, but the Catholic Church — one of the few trusted institutions in the impoverished and corruption-riddled African country — determined that another opposition candidate, Martin Fayulu, was the "clear winner."
Go deeper: Surprise twist in Congo's chaotic election
Go deeper