The "tremendous opportunity" in Venezuela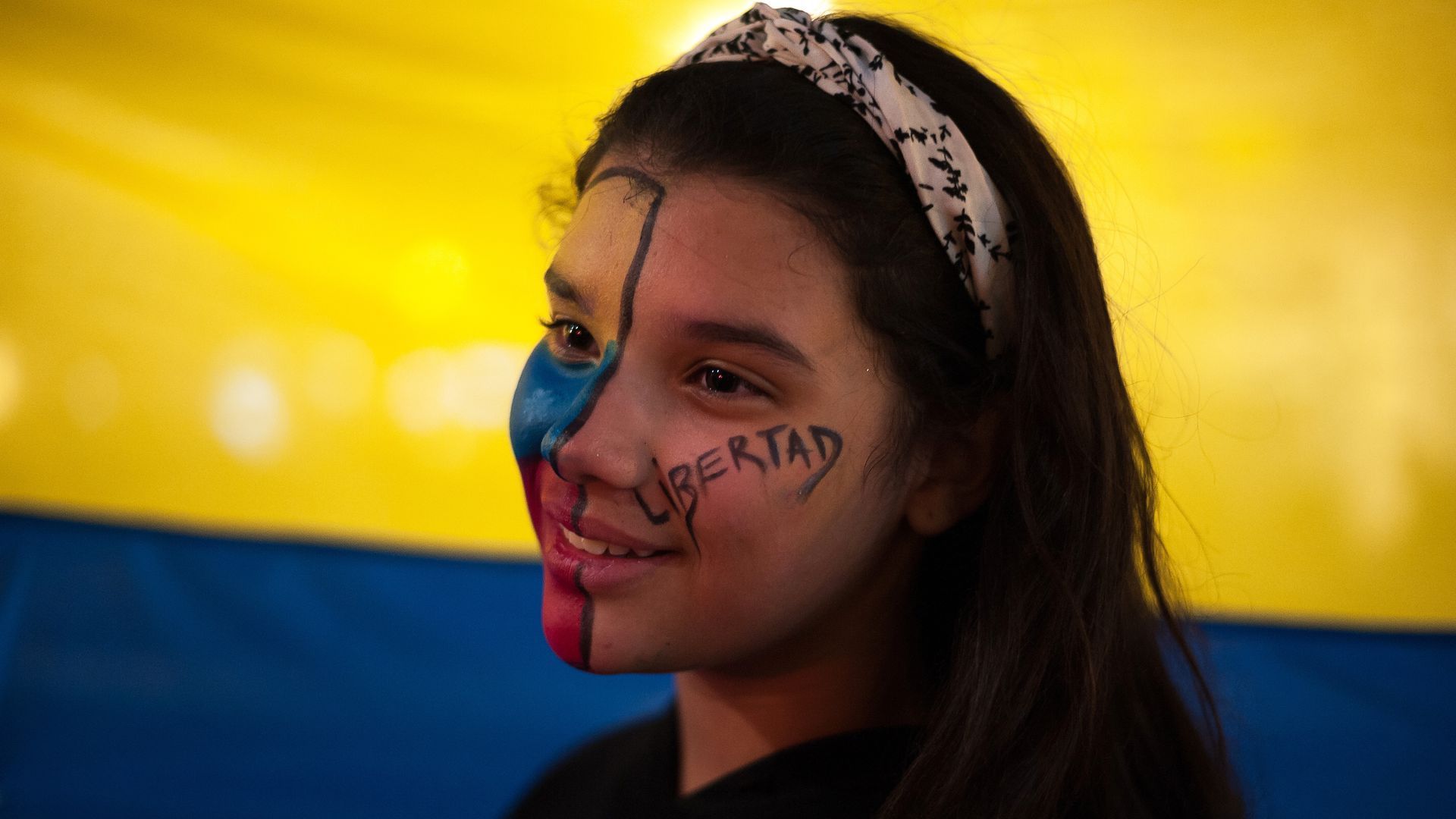 Investors hoping for the removal of Venezuelan President Nicolas Maduro may get more good news this week. The Trump administration signaled it may impose new sanctions against the country's oil sector — the lifeblood of Venezuela's economy and only major source of revenue.
Driving the news: The news followed the announcement Wednesday the U.S. would recognize Juan Guaido, head of Venezuela's National Assembly, as the country's president, not Maduro.
"If things change in Venezuela it would be a tremendous opportunity," Jan Dehn, head of research at Ashmore told me late last year. He predicted Venezuela's bonds could double in price if a new president takes office.
The big picture: The country's sovereign bond maturing in 2027 rose on Wednesday to its highest level since June. That's notable considering the 2027 bond, and all but one of Venezuela's other bonds, have been in default since November 2017.
"There's a tremendous rally happening with the expectation that regime change leads to eventual restructuring of these bonds," said a fund manager from a major firm who asked not to be identified because he's not permitted to discuss Venezuela's debt. "The market is pricing in Maduro's exit as closer than we previously thought."
What's next? The oil sanctions may be the final nail in the coffin of a leader who has presided over an economy expected to hit 10,000,000% inflation this year with a 90% poverty rate.
My thought bubble: Maduro's ouster could be an inflection point in the country's history, but it will take a lot of work to turn what's effectively become a failing narco/petro-state into a functioning economy.
Venezuela owes international creditors an estimated $150 billion. A new regime will need to come to terms with creditors in order to be given access to international credit markets again and start rebuilding.
The country is producing oil at a 70-year low and analysts believe it could be three to five years before it is able to pump oil at its potential rate again.
There would almost certainly need to be a bailout from the IMF, which hasn't even been allowed to enter the country in years. Simply assessing Venezuela's needs could take years and the economy could continue to falter even after an aid package is administered.
Go deeper:
Go deeper