Venezuela at crossroads as world leaders split on presidential support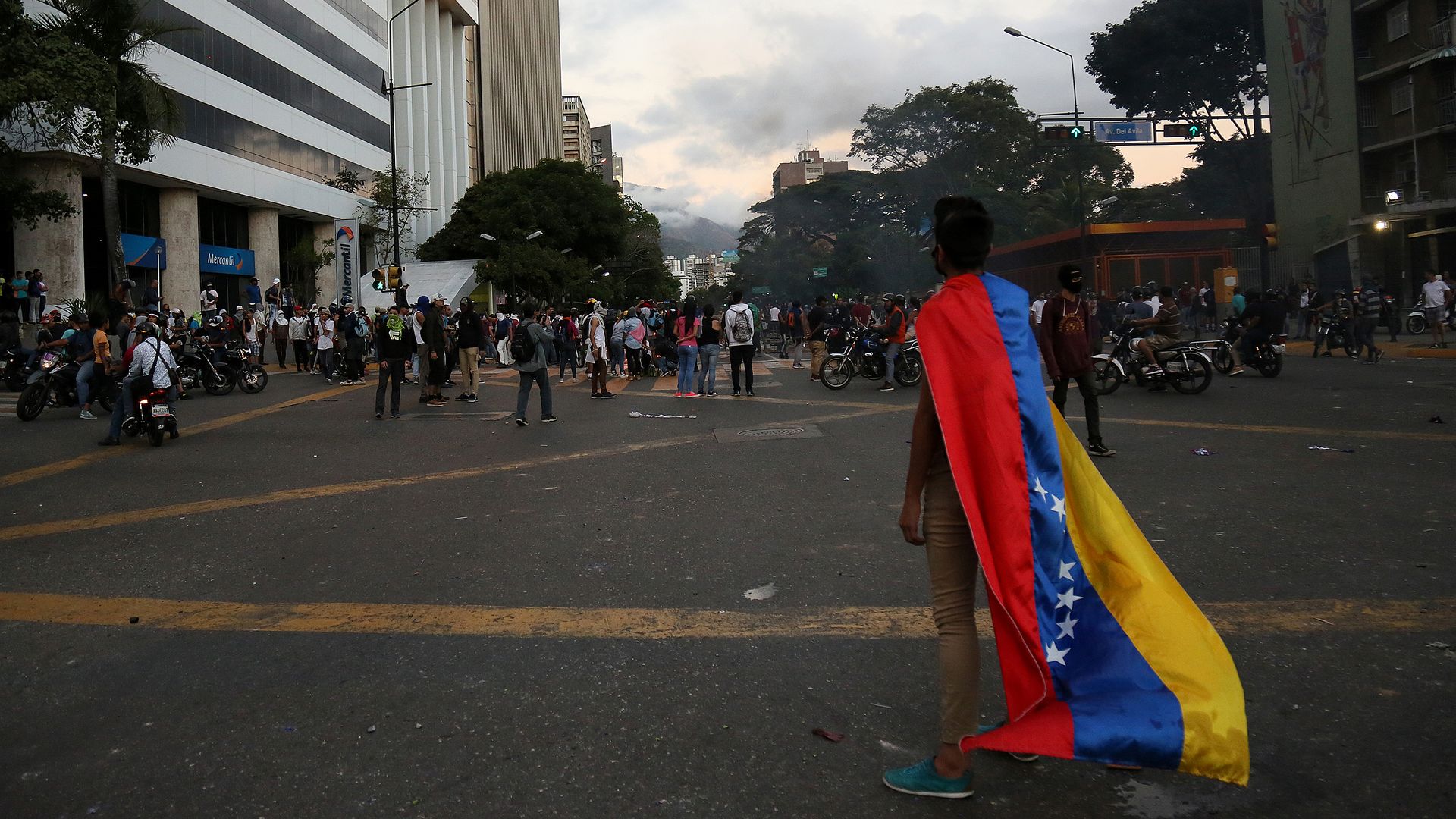 The president of Venezuela's National Assembly, Juan Guaidó, declared himself interim president during a Wednesday rally held as part of a day of national protests, with hundreds of thousands across Venezuela marching against Nicolás Maduro. President Trump recognized Guaidó, along with Canada and 11 other Latin American countries.
Why it matters: The next few days — and Maduro's response — will be crucial for the future of Venezuela, which holds the world's largest oil reserves. The path forward will be determined by whether the military, including lower ranks, stays united in backing Maduro and how the interim government consolidates power.
Background: Maduro assumed a second term in office on Jan. 10, following elections widely condemned as illegitimate and fraudulent. Guaidó, who was recently sworn in as president of the democratically elected National Assembly, said Maduro was a "usurper" of the office. Without a legitimate president, the office becomes vacant, and the head of the National Assembly is constitutionally entitled to assume the role of interim president and must call elections within 45 days.
The stakes are global. Maduro's international backers are not backing down, and neither are Guaidó supporters.
Where it stands: Maduro ordered U.S. diplomats to leave within 72 hours, but Secretary of State Pompeo has rejected that demand. Guaidó, meanwhile, has asked all foreign diplomats to stay.
What to watch: It would be well in line with Maduro's modus operandi to ramp up repression and violence. Any threats against foreign diplomats could lead to swift international action. So too could the arrest of Guaidó and others in the National Assembly leadership. In such a scenario, whom the military sides with and who controls Venezuela's assets abroad would prove decisive for the country's future.
Jason Marczak is director of the Atlantic Council's Adrienne Arsht Latin America Center.
Go deeper