Ski resorts turn to renewable energy to cut carbon emissions and costs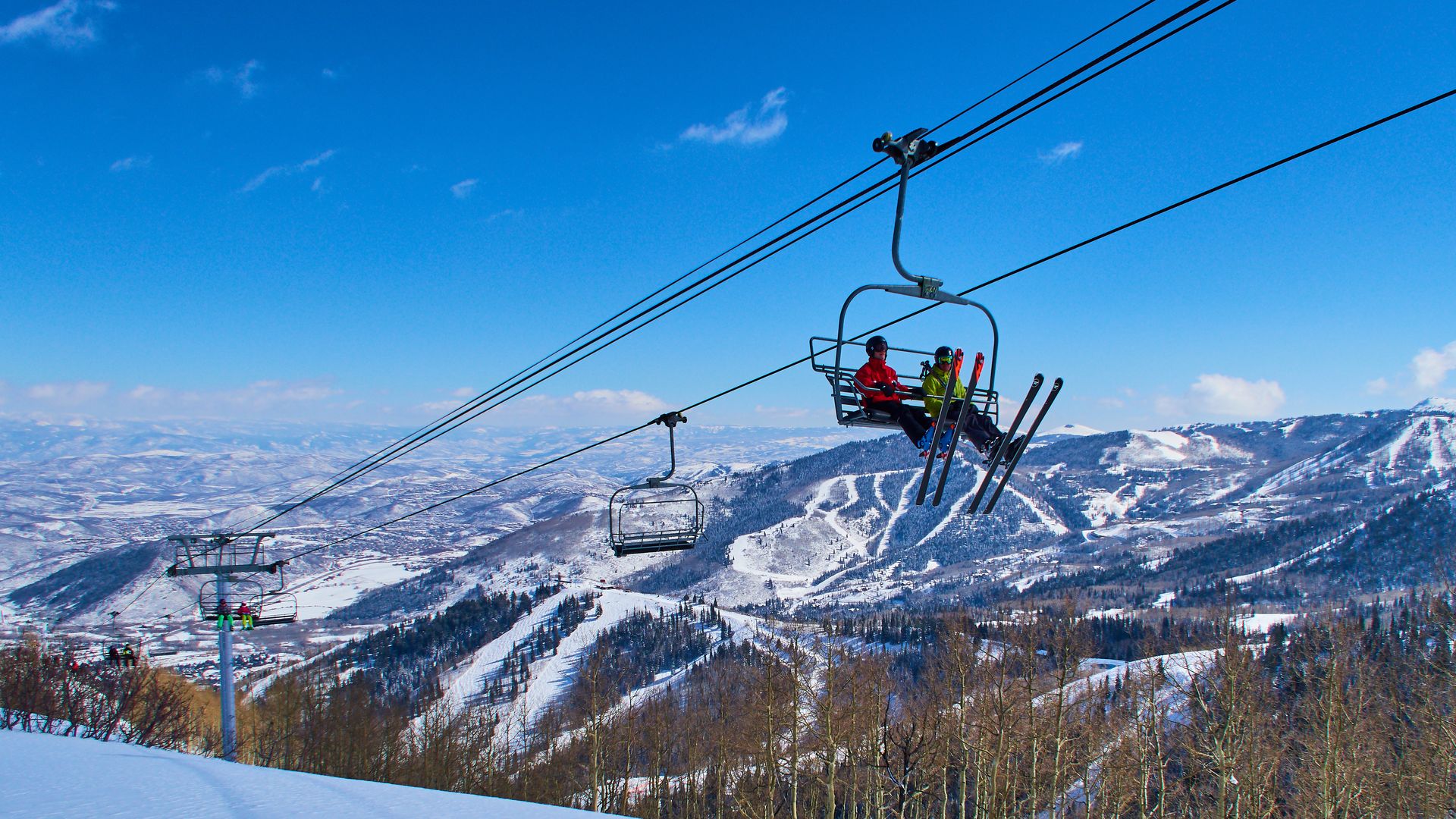 Last ski season, Vermont's Bromley ski resort, winner of the 2017 Energy Leadership award, installed low-energy snowmaking guns to optimize snow production while reducing energy waste. The new low-energy guns can operate at 10 cents per hour, compared to older versions' $10 per hour.
The big picture: The ski industry is increasingly embracing new innovations in energy-efficient technology — combined with existing technologies such as wind and solar energy and LED lighting — to reduce its carbon footprint and improve its bottom line.
Ski resorts consume a great deal of energy during peak seasons to operate chair lifts, make snow and power vehicles and on-site lighting. Using renewables allows ski resorts to reallocate utilities funds for other amenities.
Background: Berkshire East ski resort, a family-owned ski area in western Massachusetts, became the only ski area in the world to generate 100% of its electricity on-site in 2011. The resort uses a 900 kilowatt-hour wind turbine and an 1,800-panel, 500 kilowatt-hour solar farm. The sustainability efforts have helped stabilize the resort's electrical expenses for the next 30 years, along with an ROI within 5 years based on avoided costs.
Several other ski resorts are planning to become more sustainable, and even to generate a large percentage of their energy on site.
Jiminy Peak, in western Massachusetts, installed a 1.5 megawatt turbine to produce nearly 33% of its electrical demand — and even more during high winds — equivalent to 75 million fewer car miles driven each year.
What to watch: Roughly 75% of U.S. ski resorts have incorporated renewable programs, with many announcing commitments to transition to 100% clean and renewable energy in the next few years. More energy-efficient ski operations will help save on energy production and use while building a more eco-friendly brand.  
Maggie Teliska is a technical specialist at Caldwell Intellectual Property Law, an intellectual property law firm. She is also a member of GLG, a platform connecting businesses with industry experts.

Go deeper