Investigators clear PG&E of blame for deadly Tubbs wildfire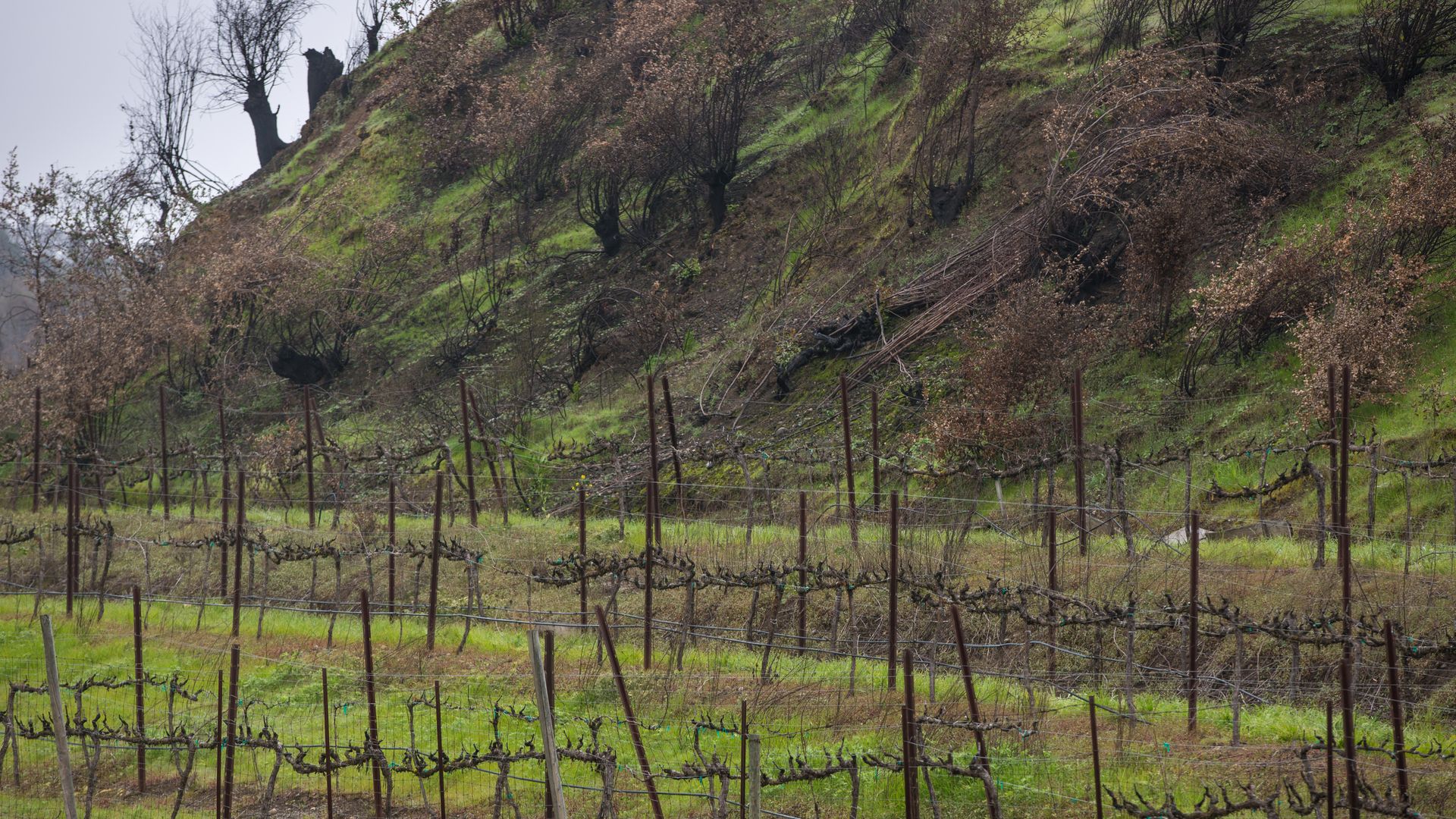 The 2017 Tubbs Fire that burned over 36,000 acres and killed more than 20 people in California's Sonoma County was caused by a "private electrical system," the California Department of Forestry and Fire Protection said Thursday — a relief for utility PG&E, whose equipment was suspected as having sparked the blaze.
The big picture: A source close to the company tells Axios that the findings of the investigation does not change its plans to file for bankruptcy next week. PG&E said earlier this month it would file for bankruptcy in an effort to shield itself from billions of dollars in potential liability costs related to PG&E's possible role in wildfires in 2017 and 2018.
In a statement to Axios, a spokesperson says the company still faces "significant potential liabilities and a deteriorating financial situation, which was further impaired by the recent credit agency downgrades to below investment grade."
The Tubbs Fire, which devastated the community of Santa Rosa, stood for a short time as the most destructive wildfire in California history. It was eclipsed by the Camp Fire in 2018, which destroyed most of the town of Paradise, killing 86.
Go deeper: The cost of climate change for PG&E is a warning to big business
Go deeper