Exclusive: Bipartisan House group revives carbon tax bill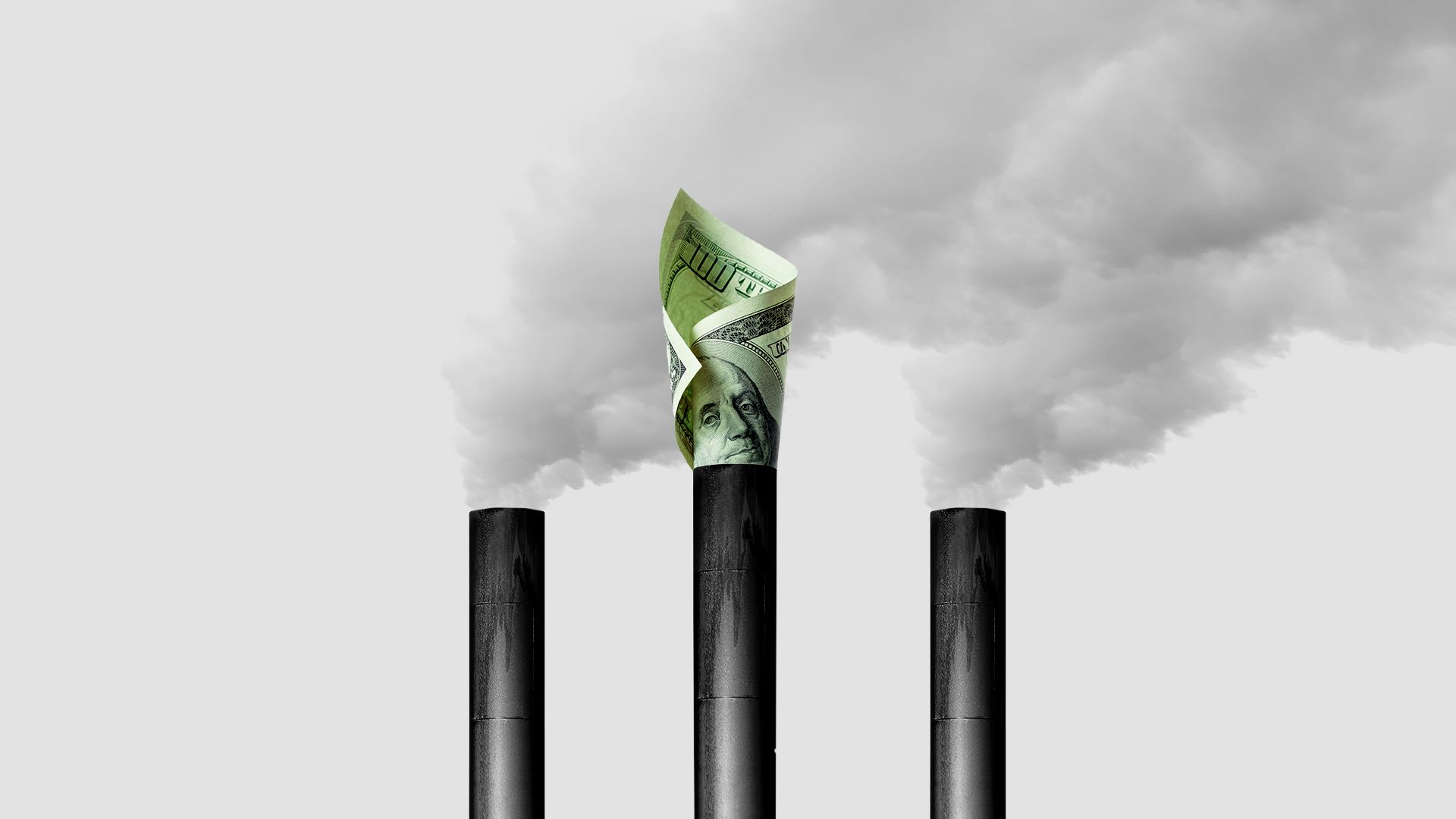 A bipartisan handful of House members are introducing carbon tax legislation today after first floating it late last year.
Why it matters: While it's very unlikely to become law in at least the next few years, it's nonetheless a marker for efforts to move national carbon pricing beyond the think tank and advocacy world where it's been for a decade and back into Congress.
The details: Florida Democrat Ted Deutch unveiled the bill with a few other Democrats and one Republican. The bill would impose an initial $15-per-ton carbon "fee" on fossil fuel producers, processors and importers that rises $10 annually.
All the revenues are returned to the public.
The plan would remove some but not all greenhouse gas regulations.
Rep. Francis Rooney (R.-Fla.), is the only Republican co-sponsor as of now. GOP Rep. Brian Fitzpatrick of Pennsylvania had signed onto last year's bill, but he isn't (yet anyway) a co-sponsor of this bill. A request for comment to his office wasn't immediately returned.
The big picture: After a near decade's absence in Washington, debate over big climate and energy policies are emerging in Washington as Democrats take control of the House and the presidential campaign heats up.
Bipartisan efforts are emerging on a carbon tax, while progressive Democrats are rallying around the vague-but-popular Green New Deal, that calls for 100% renewable electricity within a decade and several other big policies aimed at transforming the economy while cutting emissions. (It could include a price on carbon, but that isn't its central component.)
Go deeper:
Go deeper