The mixed views on a housing market rebound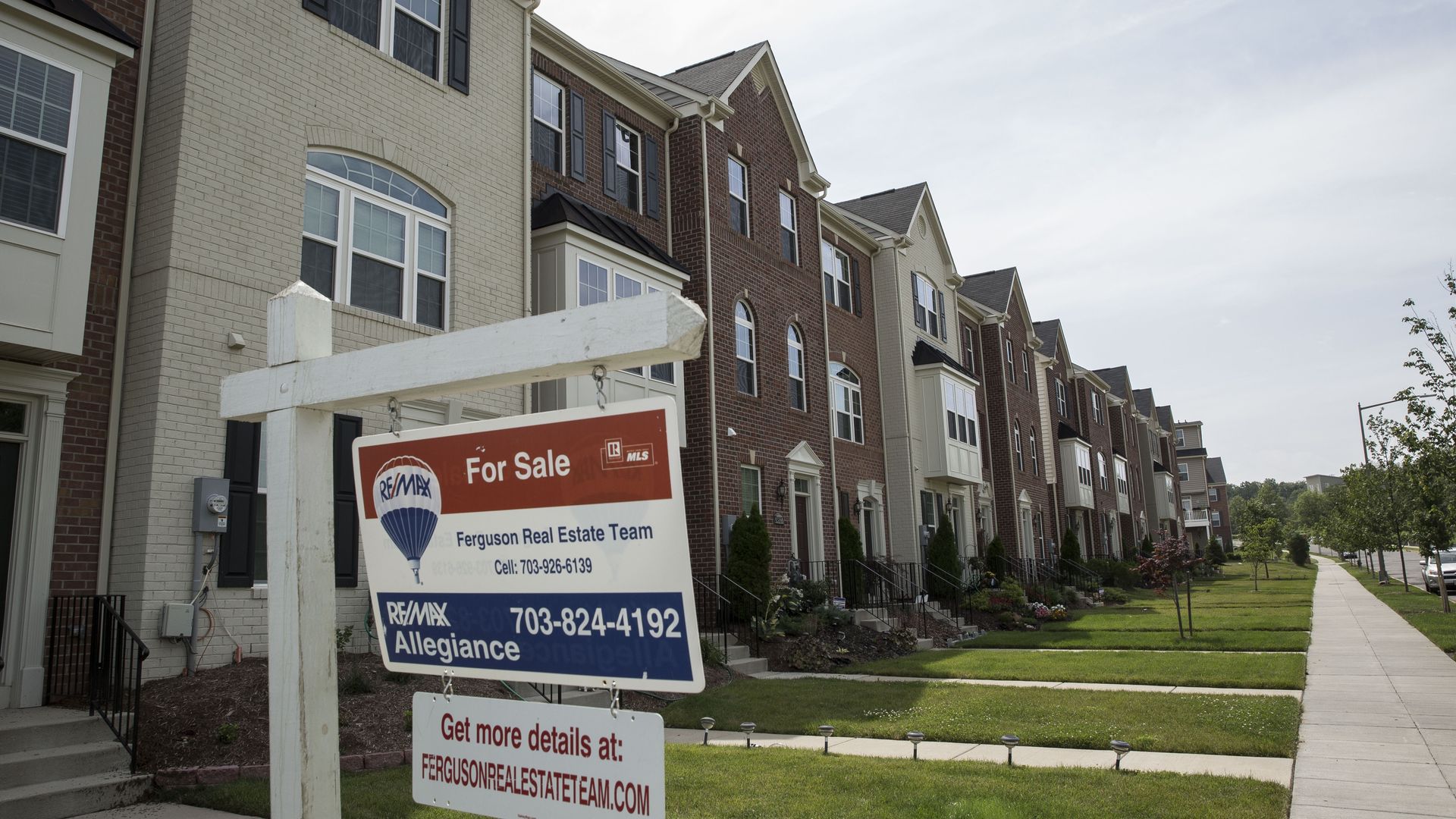 December was a rough month for housing, writes the Wall Street Journal's Justin Lahart, referring to the 6.4% drop in existing home sales. Lahart says a January bounce may not happen.
One big quote: "While a bounce can't be ruled out, the housing recovery's best days probably are behind it," he writes.
The big picture: "The drop in home sales came despite a decline in mortgage rates."
Part of the problem was that the things that brought about the decline in rates — worries over the economy and tumbling stock prices — likely made would-be buyers nervous. And because it takes time to close on a house, the sales drop also probably reflected the higher rates in previous months.
The state of play: The shutdown is also likely to make things worse in coming months.
"There are about 800,000 federal employees who are either furloughed or working without pay as a result of the government shutdown. Buying a home can't be top of mind for many of them."
On the other hand: Bank of America economist Michelle Meyer disagrees, writing in a note on Tuesday: "Don't believe the narratives of a housing collapse."
Meyer argues that the challenges facing the housing sector "should only be a slight drag on growth" and notes, "the recent decline in mortgage rates is well timed, ahead of the spring selling season."
"Sentiment among U.S. homebuilders rose last week for the first time in three months amid a decline in borrowing costs, even as home sales have slumped."
"We suspect that potential homebuyers who may have been scared from the market during the period of rising rates in the fall could see it as an opportunity to jump back in."
Go deeper: Home improvement retailers play down sluggish housing market
Go deeper