Hundreds of IRS employees skip work as tax season looms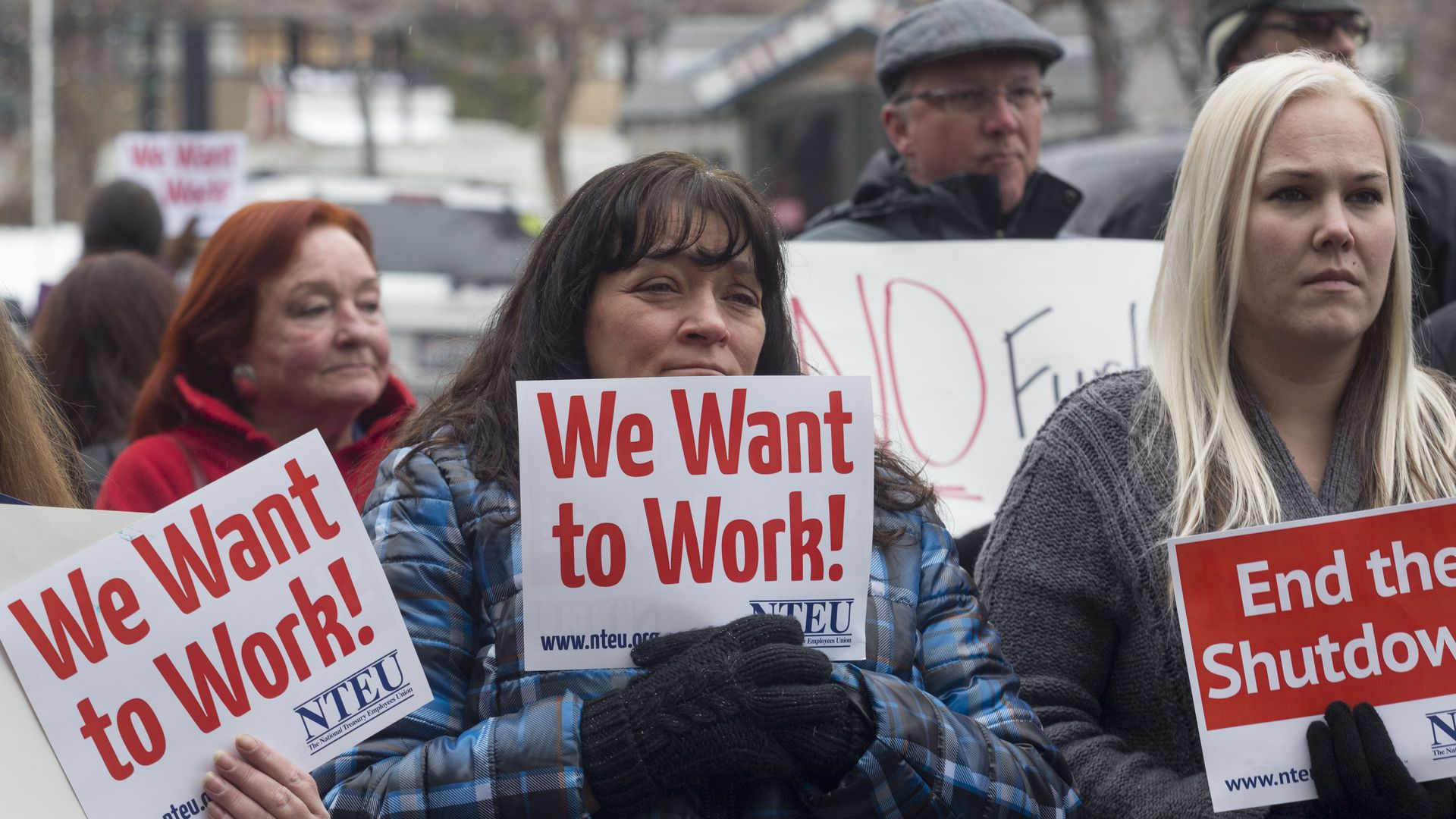 Hundreds of employees at the Internal Revenue Service are being allowed to skip work, citing a "hardship" provision included in their union contract that allows them to call in absent due to financial challenges causing by a government shutdown, the Washington Post reports.
The big picture: Just last week, the Trump administration recalled 46,000 of the agency's furloughed workers to process tax refunds without pay. But union officials tell the Post that many workers aren't showing up, which could cause major problems as millions of Americans are expected to begin filing for tax refunds on Jan. 28. Employees who process tax refunds are among the agency's lowest paid, and are likely to miss their second straight paycheck as the shutdown continues into its 33rd day.
Go deeper: All the ways Americans are feeling the effects of the shutdown
Go deeper